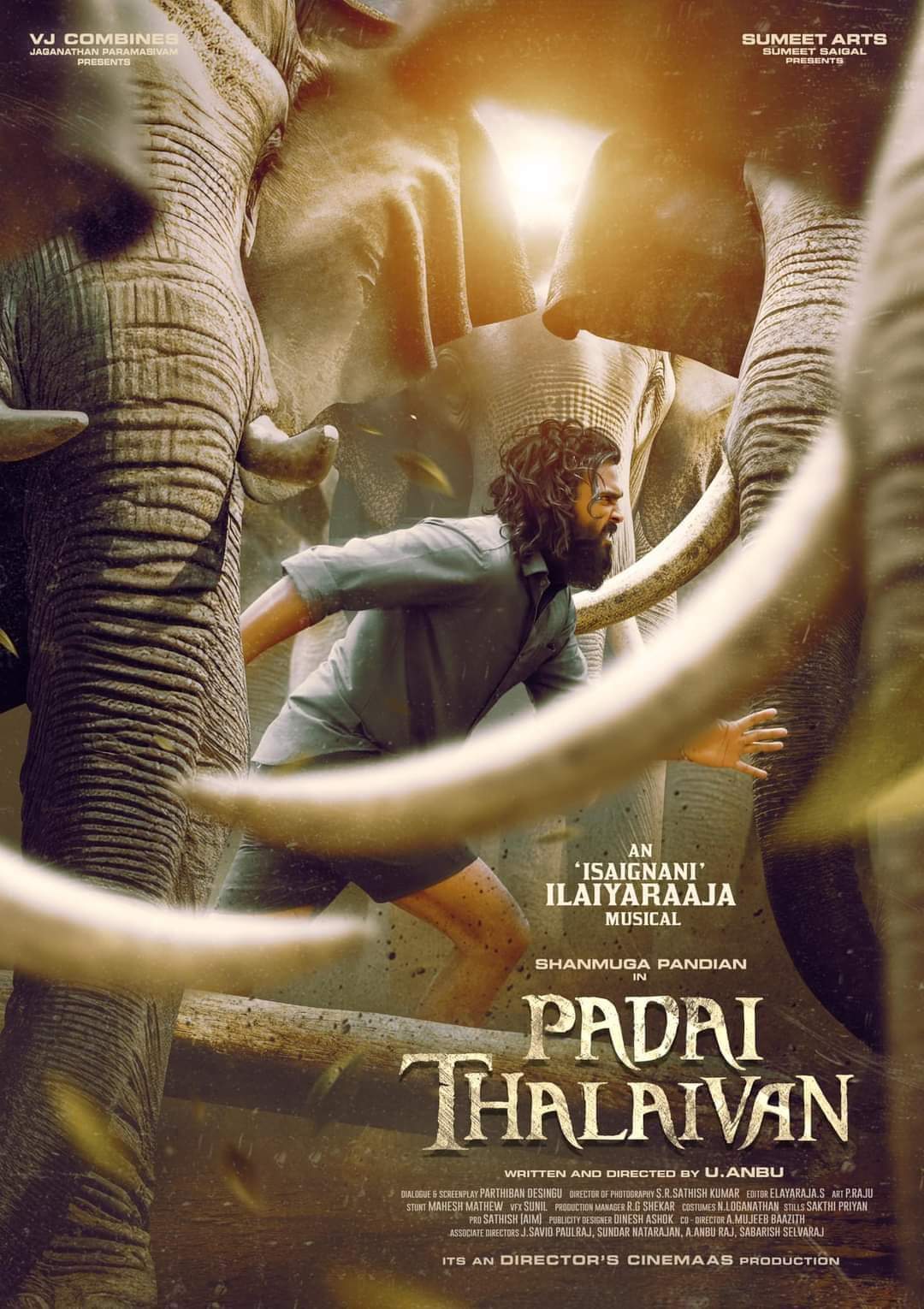 Captain Vijayakanth released the First Look Poster and Glimpse Video of "Padai Thalaivan" Starring Actor Shanmuga Pandian !!
Produced by Directors Cinemas, produced by VJ Combines Jagannathan Paramasivam and Sumeeth Saikal, directed by U Anbu and starring actor Shanmuga Pandian, son of Captain Vijayakanth, is an action film based on the life of wild elephants, "Padai Thalaivan". Musician Ilayaraja is composing the music for the film.
Captain Vijayakanth released the first look poster and glimpse video of the film today, his birthday. Ms. Premalatha Vijayakanth, Mr. Vijaya Prabhakaran, "Padai Thalaivan" hero Shanmuga Pandian, director U Anbu and the film crew were present during the event.
"Ba
Padai Thalaivan" first look poster and glimpse video is currently being shared virally by fans.
The screenplay of "Padai Thalaivan" has been created with exciting twists and turns in an innovative screenplay that takes place entirely in the forest. In the story of "Walter" and "Rekla" director U Anbu, in the screenplay of "Nadpe Subap" director Parthiban Desingu, the life of the people living there will be recorded in the background of the life of wild elephants which have never been seen on screen.
After the success of Madurai Veeran, hero Shanmuga Pandian will be seen in a different role in the film. Kasthuri Raja, MS Bhaskar, Yamini Chander and Rishi Rithvik are playing the lead roles.
Technical team details
Story Direction – U Anbu
Music – Composer Ilayaraja
Screenplay by Parthiban Desingu
Cinematography – S R Satish Kumar
Cinematography – Ilayaraja
Stunt – Mahesh Mathew
Art Direction – P Raju
Stills – Sakthipriyan
Public Relations – Satish, Siva AIM
Publicity Designer – Dinesh Ashok