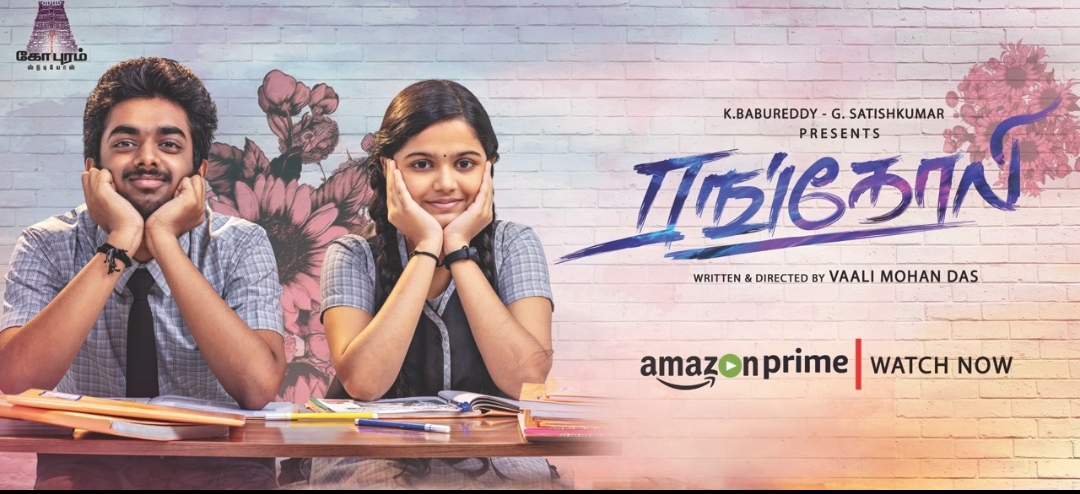 "Rangoli" movie released on Amazon Prime !!
"Rangoli" movie is gaining popularity on Amazon Prime !!
The movie "Rangoli" which beautifully tells the life of a school student in a simple story is getting popular on Amazon Prime.
Produced by Gopuram Studios by K.Babu Reddy & G.Sathishkumar and directed by Wali Mohan Das, the movie "Rangoli" is a contemporary school life movie starring newcomers.
The film, which received a good response from the audience in the theatres, was released on 24th October 2023 on Amazon Prime. The film, which stirs everyone's school memories, is garnering huge appreciation from the family audience and garnering huge number of views.
The story of the film revolves around the life of a student who transfers from one school to another high school due to the pressure of his family.
This film beautifully tells the life of not only school students but also the life of a simple family.
Hamaresh, who acted as a child star in Mahanagaram and Deivathirumal, is making his debut as a hero in this film. Prarthana Sandeep, Sai Sri and Akshaya are playing lead roles in the film. Aadukalam Murugadoss has played an important role.
Produced by K. Babu Reddy & G. Satishkumar under Gopuram Studios, the film is directed by debutant director Vali Mohan Das. Music composed by Sundaramurthy KS. Cinematography by I. Marudanayagam. Edited by G. Satyanarayan. Anand Mani has done the art direction.
Check out this beautiful school drama on Amazon Prime