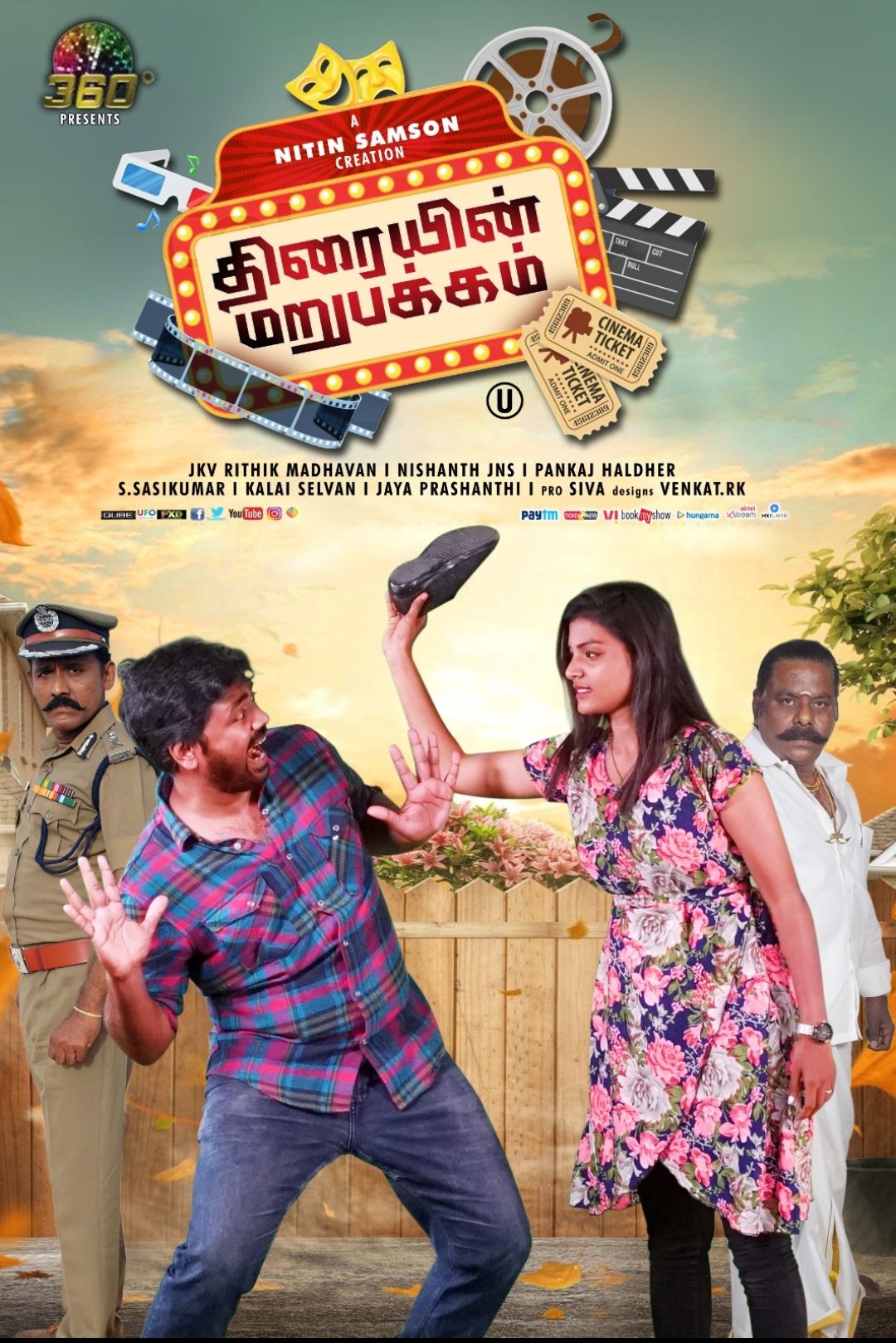 Thiraiyin Marupakkam that collides with Leo
Sathyamurthy, a fan of Tamil cinema, is a farmer. He is deceived by the director Senthil, who shoots with his mouth, and he makes a film with the land.
   Unable to direct, Senthil mortgages Satya Murthy's house to film financier Anbarasi.
Satyamurthy, the hero of the film, ends the film with the help of the assistant director. The story is how he is going to bring out the film.
The film "Thiraiyin Marupakkam" is a story based on truth and comedy. Nitin Samson has directed the film and is also doing the work of story, screenplay, dialogue and production. He is shooting in Chennai, Chengalpattu, America (Florida). From October 20th, all over Tamil Nadu 60 Releasing in theatres.
Cast: Mohammed Ghouse, Manigandan, Hema Genelia, Nitin Samson, Sree Risha, Jyothi, Yazar, Sathyaannadurai etc.
Direction, Story, Camera, Producer- Nitin Samson
Music- Anil NC
Editing – Nishanth JNS
BGM-JKV Rithik Madhavan
DI -Pankaj Haldher
PRO- Sivakumar