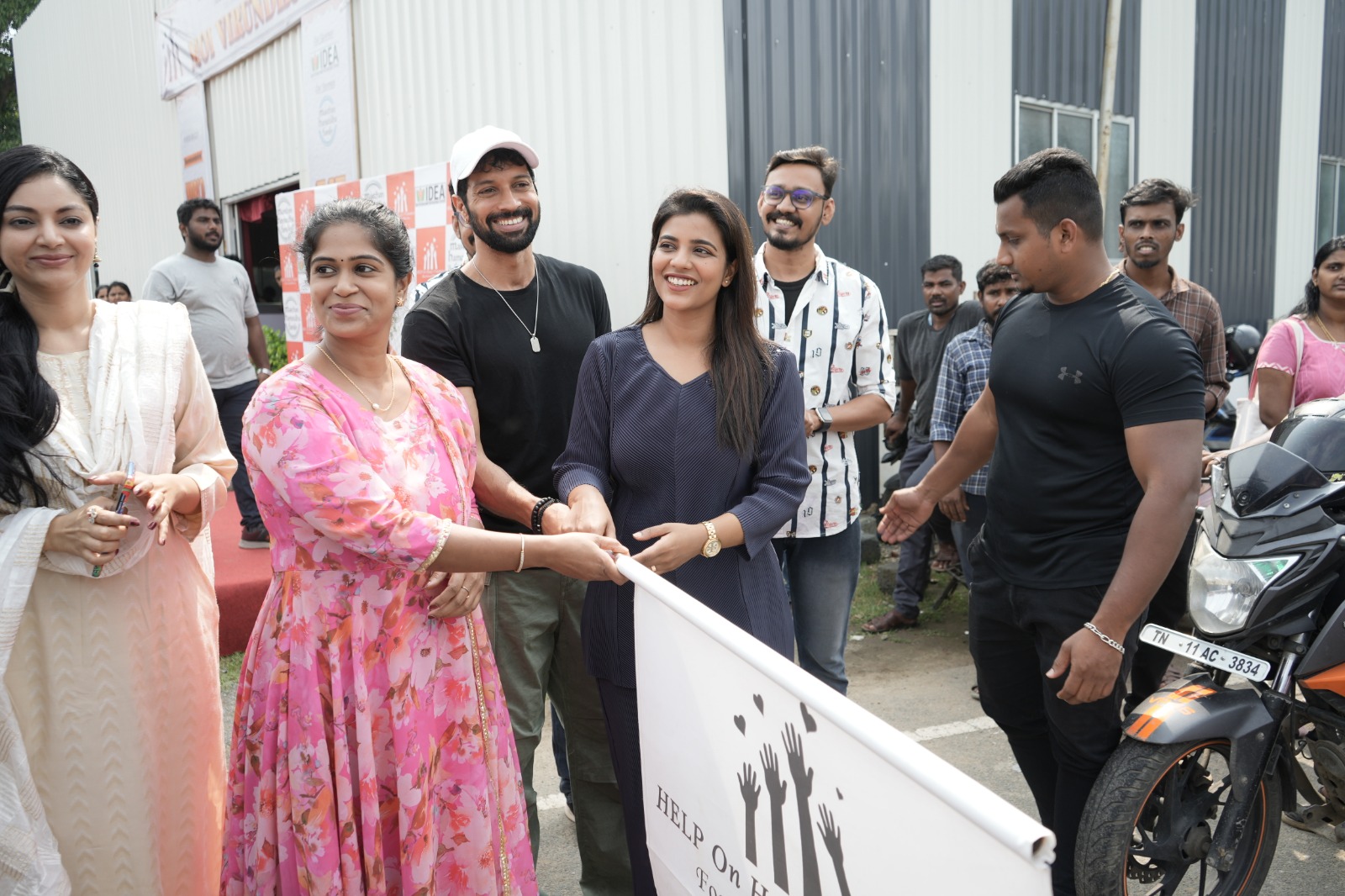 Actress Aishwarya Rajesh flagged off a program to feed the undernourished on the occasion of World Food Day !!
Help on Hunger Foundation has been running a program to find and feed the homeless for the past four years. Even though India is said to be self-sufficient, even today the number of people suffering from hunger in this country is high. Mr. Allen started and runs this charity in an effort to change this even today in the World Hunger Index. It costs just 35 rupees to feed the starving poor. If we put our minds to it, we can change the situation of those who are starving.
An event is held every year on behalf of this company on World Food Day. In this event, more than 150 charitable organization activists are personally going through vehicles to feed the needy in Kanchipuram, Chengalpattu and Chennai surrounding areas by cooking biryani for 5000 people.
At this year's event organized by the Help on Hunger Foundation, German Government Adviser General Michaela Kuchler, Assistant Commissioner of Police (District) – Mr. Nelson, Deputy Collector – Ms Preethi Bhargavi, Actor Santosh Pratap and Actress Sanam Shetty along with Actress Aishwarya Rajesh inaugurated the event by hoisting the flag.
Actress Aishwarya Rajesh spoke at the event…
I've known Alan for a long time, and at first he would share things on the Internet. Then I was amazed at the things he did. After that, I started telling people I know about Alan's Help on Hunger Foundation. In today's society, 35 rupees is a very normal amount of money, it is a surprise that 35 thousand crores goes to those who need it, but if we want that surprise to happen, we all have to cooperate, not even 100, 200 rupees, we are going to give only 35 rupees. I agreed to participate because this good thing should reach everyone. Today the Moi party is taking place. Alan has been working for many years in this great work of seeking out and feeding the humblest. Everyone should appreciate his social activism, I am proud to have him as my friend. We should all give our best support in this great process of feeding everyone. I will always be Alan's support thanks to everyone.