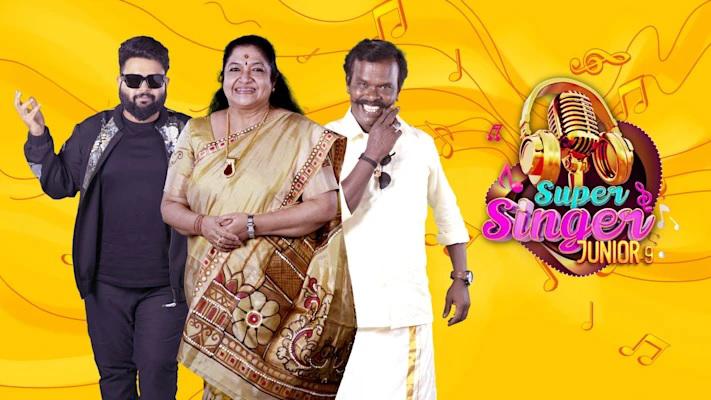 In Super Singer Junior, the incident happened !!
Sanu Mitra is mixing in Super Singer Junior !!
Young singer who lost her father, music composer Thaman comforted her !!
Young singer Sanu Mitra shared sadness, Priyanka was in tears !!
Host Priyanka who shared the sadness of losing her father, the incident that happened in Super Singer Junior !!
The 9th season of Junior Super Singer, which is celebrated as the most important show in the music world, is going on with a bang. With so many surprising moments happening, last week's show had a very moving episode.
Super Singer is a show that has been successful for many years and is making a big difference in the world of Tamil music on Vijay TV, the leading television in Tamil. It is noteworthy that many singers have made their debut in the film industry through this show and are becoming popular singers in the film industry.
The Super Singer program is held in senior and junior categories for youth and minors. Currently the 9th season of the boys show Junior Super Singer is going on in full swing.
In the show Super Singer, the young girl Sanu Mitra is surprising everyone with her amazing voice. When he shared his story on last week's show, the entire audience was moved by sadness.
Sanu Mitra shared the story of his loving father, who was supportive of his musical aspirations, who lost his life in an accident while picking him up for the first round of auditions for the Super Singer show.
Sanu Mitra's journey with her mother's partner to fulfill her father's dream of winning the Super Singer music competition has melted everyone.
Following this host Priyanka, I also lost my father to a heart attack when I was 11 years old. My mother took care of me just like my father. He consoled us that the Father would always be with us and bless us.
Music composer Thaman, who is a judge in this event, shared about his father, who shared his sadness that my father passed away when I was 9 years old due to a heart attack while traveling in a train, and consoled Sanu saying, "We will all be with you, don't worry about anything." And Antony Dasan made everyone melt by singing a beautiful song about his father to soothe the girl's grief.
This week's event has moved everyone. The Super Singer show has become an amazing platform for musical talents.o