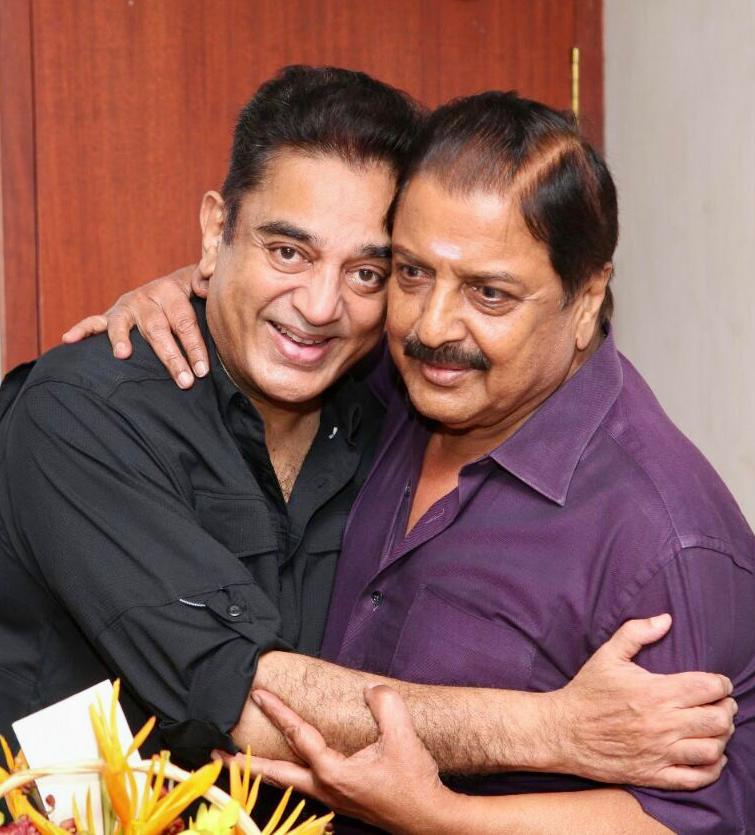 Happy Birthday Kamal Haasan from Sivakumar
Nadigar Thilakam Sivaji and Ulaganayakan Kamal are the ones I admire as great actors in acting.
No one else has been able to do the 'variety roles' they have done.
Shivaji played historical, social and mythological roles beyond anyone's imagination.
Kamal, apart from acting, you are an accomplished Bharathanatyam artist, choreographer, singer, screenwriter, director, producer..
You are the one who collided with a lion in the film where Allauddin is amazing without a 'dupe'.
In the movie 'Meendum Oru Suryodayam', you played the role of a galloping horse on the runway road and fell down 20 feet and crushed your leg under the horse.
Since 1973 from Arengetram, we have acted in many films as Thangathile Vairam, Mel Nattu Marumagal etc
We acted together in 8 films. I am the protagonist, Kamal, you mostly played the villain..
Kamal is the first actor of our generation to rise from playing villain roles to being a big hero!.
I am the one who saw the 'trap' in you as the growing crop is seen in the bud.
That plant grew and became a tree today and has touched the idols of acting like 'Nayagan', 'Guna', 'Anbe Shivam', 'Olavai Shanmukhi' and 'Heram'.
You don't seem to have anything left to achieve in acting. The political arena awaits you.
America's celebrated Abraham Lincoln became president only after losing the chance to win the election twice.
What you have achieved in politics and on screen, you can achieve.. Dare to come down.
Live long to achieve more laurels…