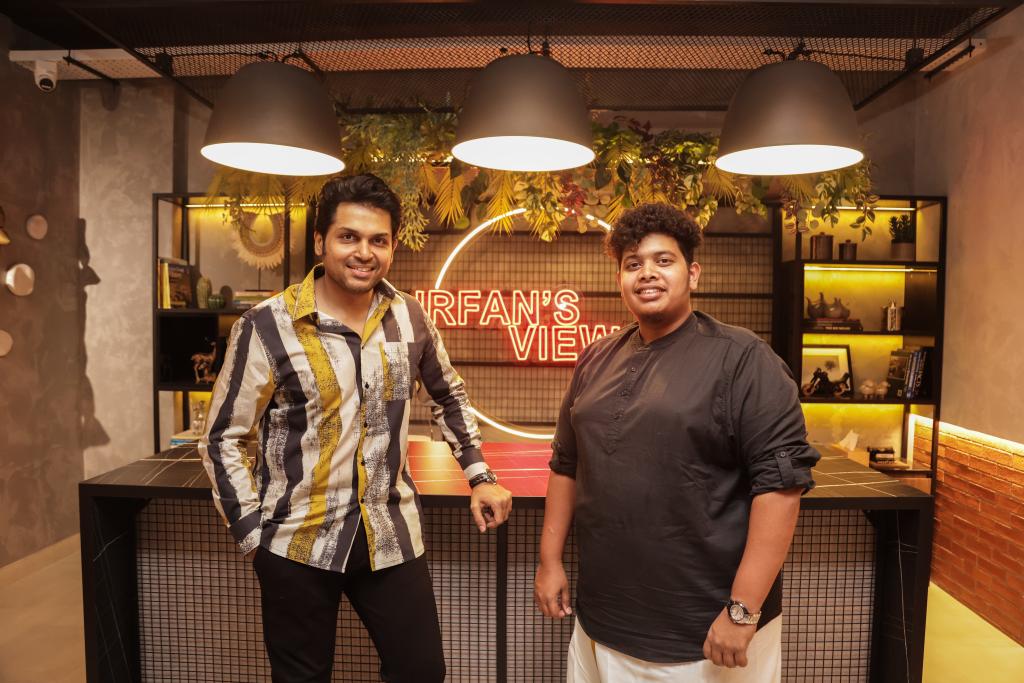 Actor Karthi inaugurates YouTuber Mohamed Irfan's 'IRFAN'S VIEW STUDIO'
Chennai (October 23, 2023) – Actor Karthi recently inaugurated the studio of YouTuber Irfan's newly constructed and designed 'Irfan's View Studio'.
YouTuber Irfan has been highly acclaimed for his prodigious feat of accomplishment in the world of YouTube owing to his consistent contribution in entertaining audiences with food and entertainment content. With his unceasing hard work and great contents, he has earned the love and support of 7 million followers across YouTube, Instagram and Facebook. He launched his YouTube channel in 2016 and has published 2100 videos by uploading a video everyday. The iconic emblem of Tamil YouTube Domain recently had his new studio named 'Irfan's View Studio' launched by actor Karthi. The studio located at the heart of Chennai – Nungambakkam encapsulates an opulent assortment of facilities that include new exotic backdrops for the shoot, editing suite, CG, and animation works.
This marks yet another giant leap for YouTuber Mohamed Irfan, who has been endowing worldwide audiences with engrossing videos. The studio will now get involved in a plethora of new-fangled activities including social media management, movie and brand promotions.
Actor Karthi inaugurated the studio and congratulated the entire team for their hard work and sincere efforts in pursuing a profession of their passion. He appreciated Irfan stating that he was very much impressed with his works and congratulated Irfan for his astonishing achievement. The occasion also witnessed the coming together of YouTube icons like Madan Gowri, Parithabangal Gopi & Sudhakar, Kishen Das, and many others. The studio instantly won the attention of special invitees for the fabulous interiors designed by Siddharth Chandrasekar.
Mohamed Irfan says, "It's such an exciting moment in my life to have such an amazing actor and person like Karthi sir inaugurate my studio. He has been a great inspiration to all youngsters, where he ritually proved that being born into a family of stars doesn't make you to the top of the list, but hard work, sincerity, passion, and a never-give-up attitude with dedication will give you success. His presence has instilled more positivity. I thank producers Jagadish Palanisamy and Sameer Bharat Ram for gracing the occasion and making it special. To have all my closest friends from the world of YouTube, online, and social media world was yet another embellishment to the occasion. It's people who have been the pillar in enhancing my career, and I am now taking the next step brimming with hopes and more responsibilities to deliver the best works from my studio."
It is noteworthy that Mohamed Irfan had already completed acting in a couple of movies in prominent characters and is also lining up few more projects, where we can see him in pivotal characters.