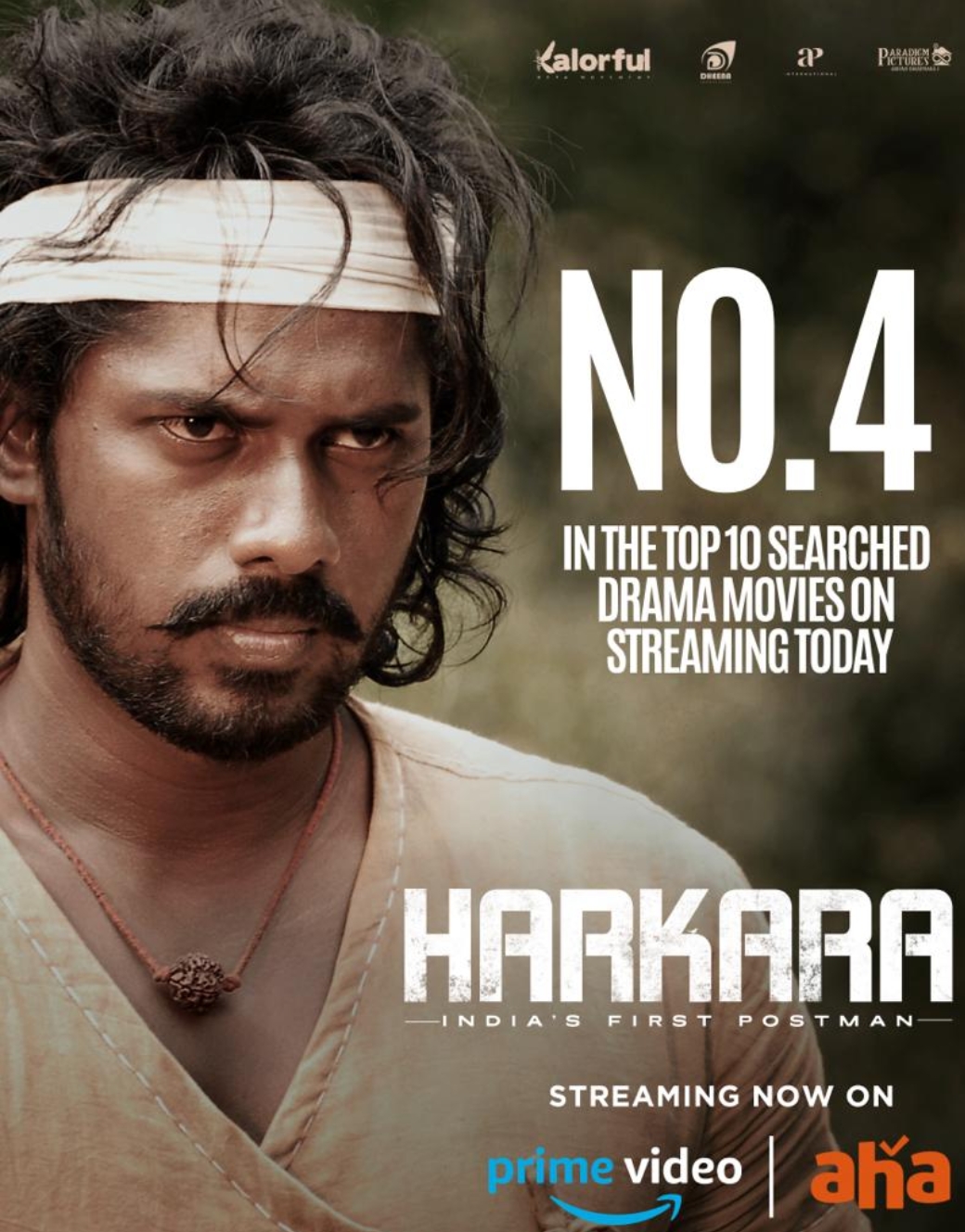 Harkara movie placed in Indian top ten on Amazon Prime!
Harkara scenes going viral on the internet by telling the philosophy of life !!
People celebrate Harkara !!
The film Harkara, which beautifully tells the story of India's first postal man through our life, has been released on the OTT platform and has received great response. Also the footage of the film is going viral all over the internet.
Produced by KALORFUL BETA MOVEMENT, directed by Arun Castro, the movie "Harkara" starring Kali Venkat and Arun Castro was released in a different domain. The film hit the theaters on August 25 and opened to great acclaim. After this, the film was released on Amazon Prime OTT platform on October 1.
On Amazon Prime, the movie Harkara has been ranked number one on top ten in India and has been well received by the people. Family viewers are celebrating the film on the OTT platform. Not only in Tamil but also in India, the film has received the support of fans.
Telling the story of India's first postman, this film beautifully narrates the complexities of modern city life, the beautiful life of a technology-free hill village, and the life we have forgotten in harmony with nature.
In the film, everyone is celebrating and sharing a scene that tells the pride of living in harmony with nature. A few clips from the film have been shared on various platforms and are going viral with millions of views.
Directed by Ram Arun Castro and Kali Venkat in the lead roles. Gautami is playing the heroine. Pichaikaran Ramamurthy and Jayaprakash Radhakrishnan are playing the lead roles.
Watch the mesmerizingly beautiful drama "Harkara" on Amazon Prime.