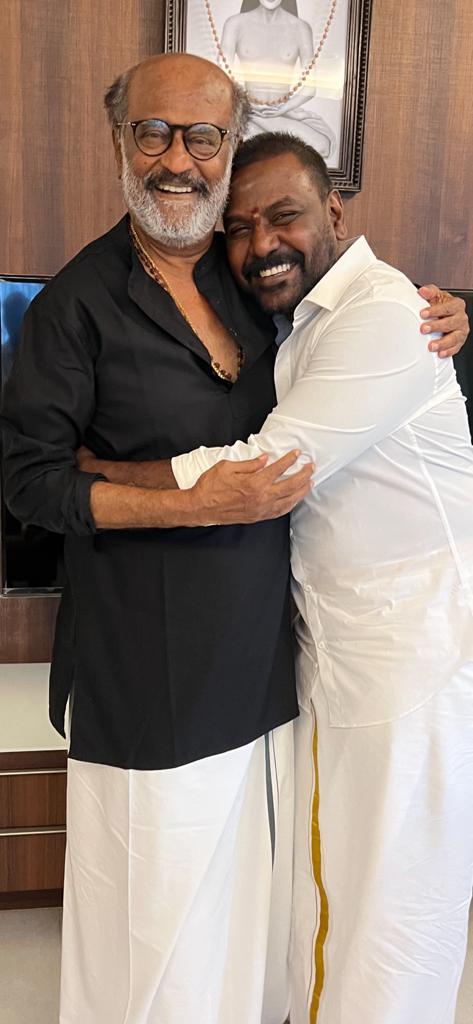 Raghava Lawrence meets and greets Superstar Rajinikanth ahead of Laika's 'Chandramukhi 2' release
For Lyca Subhashkaran's 'Chandramukhi 2', which is releasing worldwide on September 28th, Raghava Lawrence, the hero of the film.. has met his guru, 'Chandramukhi' hero and superstar Rajinikanth and received his blessings and greeti'Chandramukhi 2′, the upcoming 65th film directed by Vasu, stars Raghava Lawrence, Bollywood actress Kangana Ranaut, 'Vaigaipuyal' Vadivelu, Radhika Sarathkumar, Mahima Nambiar, Lakshmi Menon, Srishti Dange, Vignesh, Ravi Maria, Suresh Menon, Rao Ramesh, Subhiksha Krishnan and many others have acted. R. D. Cinematography by Rajasekhar and Oscar winning music composer M. M. Keeravani has composed the music. Antony has done the editing work to look after the Thota Dharani art direction. This action comedy horror movie has been produced by Laika Productions at a huge budget. G. K. M. With Tamil Kumaran in the lead role, the release of the film is going on in full swing as planned
The pre-booking of the film, which is slated to release on September 28, is currently underway. After the launch, fans are excitedly booking the movie to watch it. In this case, the film's hero and choreographer Raghava Lawrence met superstar Rajinikanth, whom he admires and worships as his guru. During this meeting, Superstar Rajinikanth congratulated Raghava Lawrence that 'Chandramukhi 2 will be a huge success'.
Laika's 'Chandramukhi 2' will release in theaters worldwide on September 28th in Tamil, Telugu, Malayalam, Kannada and Hindi.
Meanwhile, the event to promote the Telugu version of 'Chandramukhi 2' among the fans was recently held in Hyderabad on a grand scale and it is noteworthy that the second preview of the film has been viewed and received by millions of viewers within a short period of time.