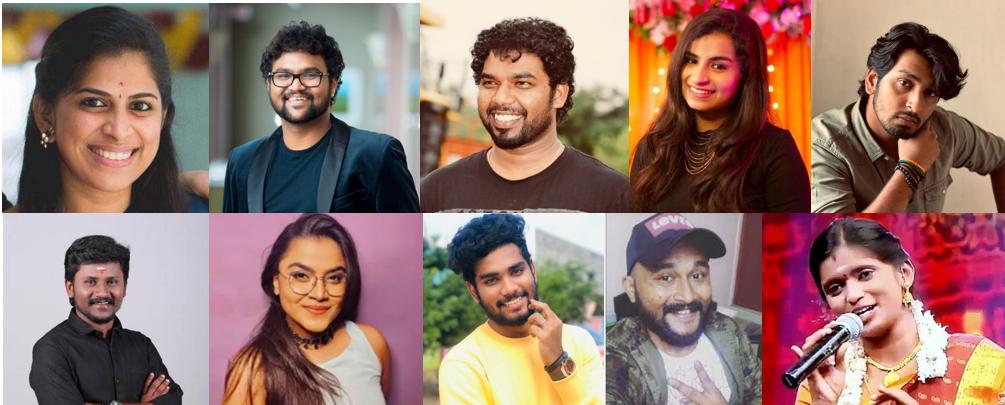 The Vijay TV Super Singer show has introduced more than 30 singers to the Tamil film industry in 10 years!!
Vijay TV's Super Singer program will give singers to the film industry!!
Vijay TV Super Singer will play a big role in the world of Tamil cinema!
Super Singer is a show telecasted on Vijay TV, a leading television channel in Tamil. This Super Singer song show, attended by the best in music, has been successful for the past 10 years. Through this show, many singers made their debut in the film industry and became popular singers in the film industry.
Vijay TV Super Singer will participate as a judge and many composers have given singing opportunities. Many talented persons with disabilities who are in poverty have been introduced to the outside world through this event. A lot of exciting moments have been staged in this event.
The Super Singer program is held in senior and junior categories for youth and juniors. Many talented singers from these categories are also singing many songs by famous singers in the film industry.
Over 30 singers have sung more than 250 songs composed by over 13 leading composers through Vijay TV's Super Singer show. Super Singer is a show that has contributed a lot to the music industry and has given rise to many talents.
In Junior, many talents like Bhoovaiyar, Nityashree, Haripriya, Priyanka, Pragadi Guru Prasad are emerging as leading singers in the film industry.
Pooja Vaidyanath, Sathya Prakash, Diwakar, Senthil Ganesh, Rakshita Suresh, Bhoovaiyar, Sham Vishal, Shivangi, Yogi Shekhar, Aditya RK are the best leading singers in the South Indian film industry who made their debut through Senior Super Singer.
Also, those who made their debut through the Super Singer program are taking part as singers in many music programs such as world tour conducted by the composer, foreign music concert, domestic music concert.
The Super Singer show is a haven that showcases talents and gives them a lot of money.
Super Singer Season 9 for Boys is currently underway. There are many moving moments happening in this event as well. Kalervedi Gokul, who participated in last week's Super Singer show, left everyone in awe as he celebratoryly sang a Ghanaian song written by his brother Saravedi Saravanan.
Born in a simple family, carrying the family burden on himself and dreaming of a future in Ghana, Kalarvedi Gokul is gifted with a life-changing boon by composer Thaman. During the event, music director Thaman promised to give him an opportunity to write an Annan song and sing Kaalvedi Gokul in a big star film by the coming Diwali.
Not just a pageant but the Super Singer show is bringing change to many who shine with talent.