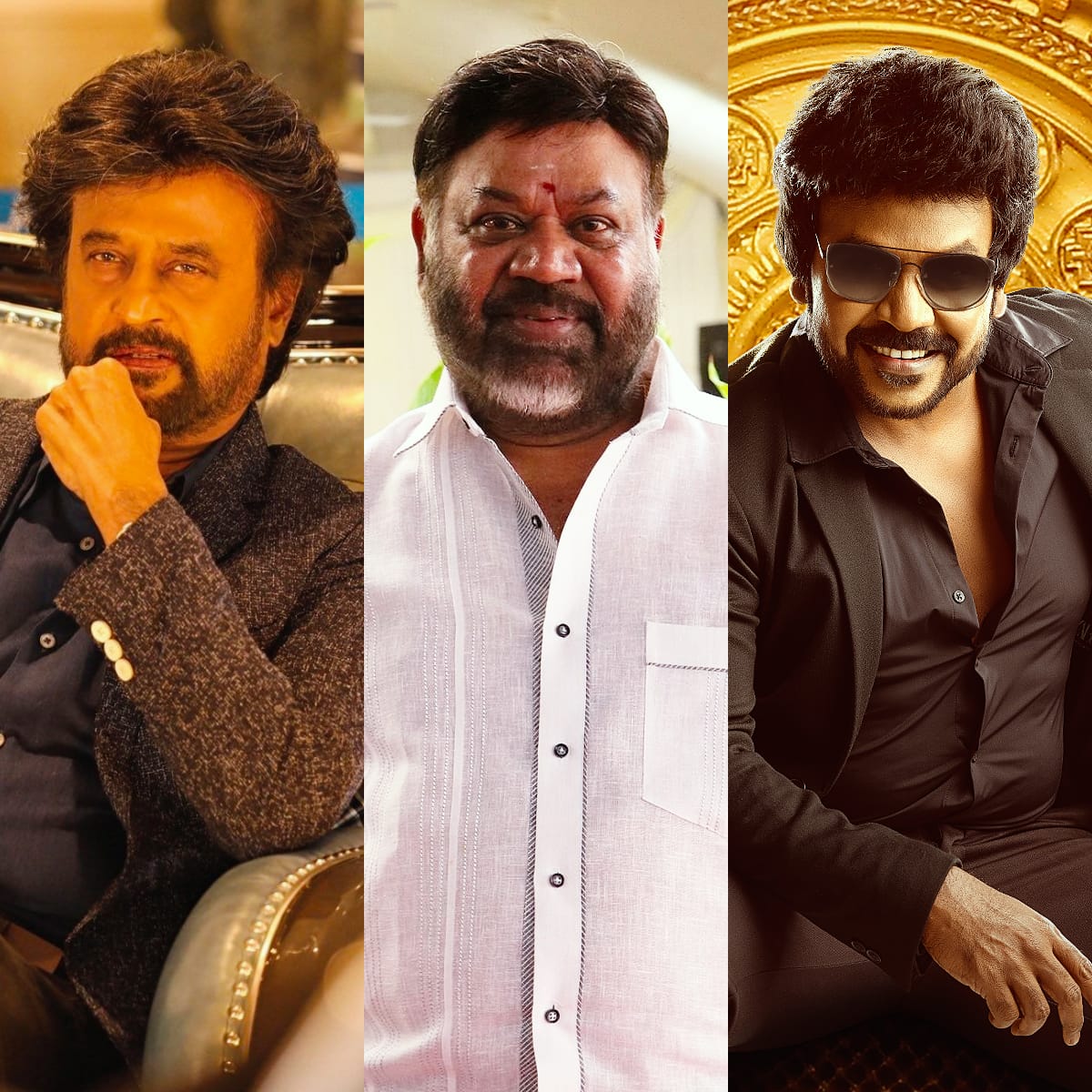 Superstar Rajinikanth visited Chandramukhi 2
'Chandramukhi 2' crew at Superstar Rajinikanth's congratulatory shower*
Produced by Lyca Subhaskaran, 'Chandramukhi 2' released yesterday on 28th September, starring choreographer and lead actor Raghava Lawrence as the protagonist. The film was visited by Superstar Rajinikanth who contacted Lawrence & P. Vasu over phone to express their appreciation and happiness. The film crew is excited by this.
Directed by P Vasu, 'Chandramukhi 2' released in more than 450 theaters worldwide. This movie has exceeded various expectations and attracted fans from all walks of life. Due to constant reviews of the movie on the internet, the interest to watch the movie has increased among the fans. For this they are waiting to pre-register and enjoy the film.
Vadivelu's comedy, Raghava Lawrence's performance, Kangana Ranaut's ghostly avatar as Chandramukhi… have received a huge response for the film 'Chandramukhi 2' which is loved by everyone from children to adults. Raghava Lawrence's role as a hunter in the film is also being appreciated by the fans. In this case, Superstar Rajinikanth specially visited the film 'Chandramukhi 2' and congratulated and supported the film crew, which has received great appreciation from the film industry and fans. Due to this, the collection of the film has now increased.