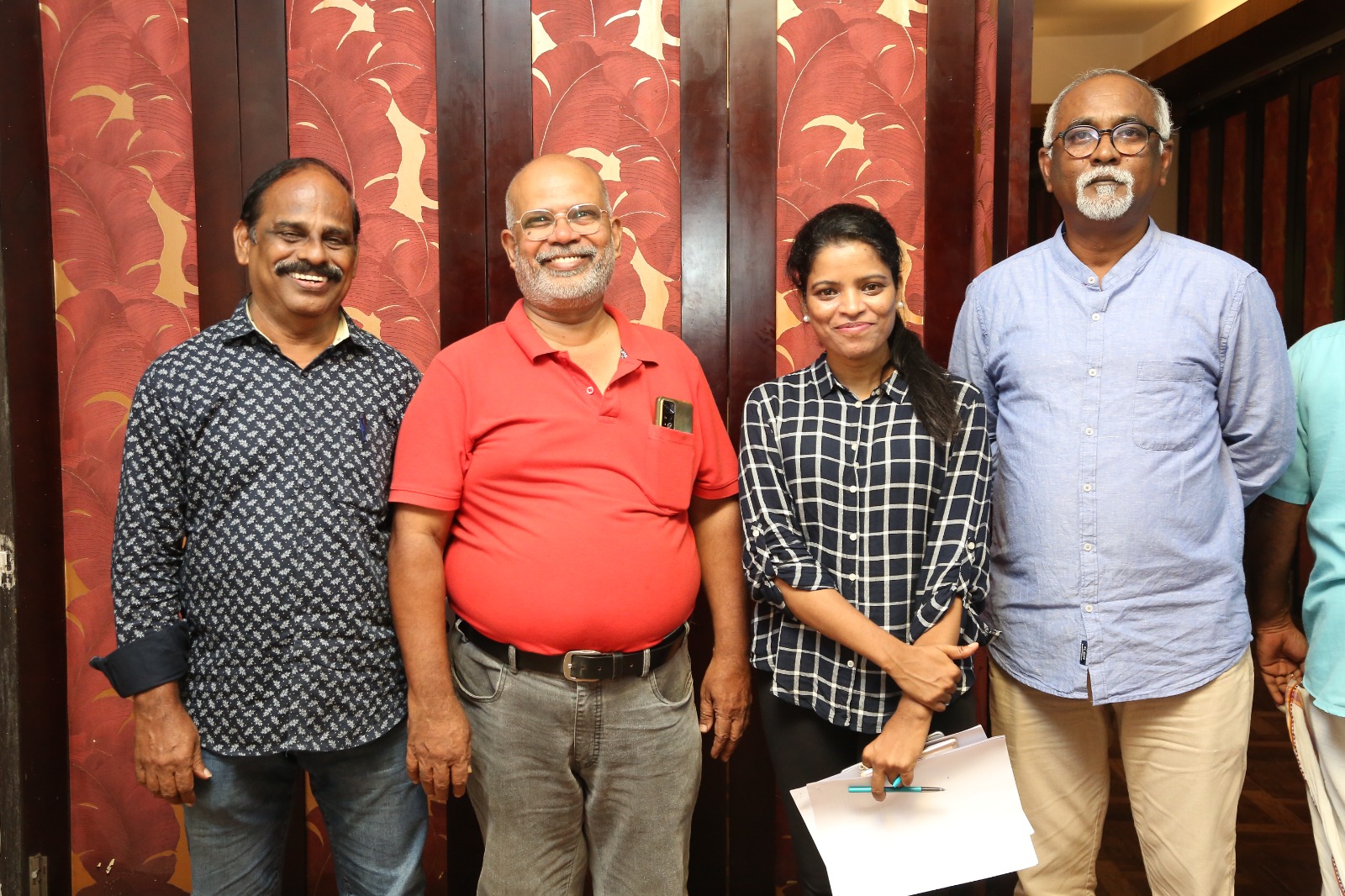 World Film Festival in Chennai
Artist's Parashakti is being screened at the World Film Festival.
Children not allowed at World Film Festival?
The World Cinema Festival will be held in Chennai for three days from September 1, 2, & 3 (Friday, Saturday, Sunday) at the Devi Karumari Theater in Chennai. A press conference in this regard was held yesterday at Sikaram Arena in Saligram, Chennai. The organizers of the festival, Ulaga Cinema Bhaskaran, Director Rasi Alagappan and Senthil Kumaran Shanmugam participated in this.
When Bhaskaran talks about the World Film Festival,
15 films will be screened at this festival. A silent film titled Adavi by Velmurugan Periyavan will be screened at the festival to commemorate the father of Tamil cinema, Nataraja Mudaliar. Films selected by a panel of judges are also screened in various categories. Movies are screened in various categories like Tamil Vintage World Cinema, Tamil Festival Version Movies, Tamil Children Movies. Apart from that, Muthamil scholar artist Karunanidhi said that his films are going to be screened at the Chennai World Film Festival in conjunction with the centenary celebrations.
There is no entry fee for applying to participate in this event
There is no charge for the audience who come to watch films at the film festival. All the expenses for this festival are going to be met with the funds available from the donors. Also films like Vellimalai, Ravana Kottam are selected and ready to be screened in the festival version category. So far, more than 300 films have been applied for the competition, from which 15 films are selected and screened.
Muthamil scholar
Actor Thilakam Sivaji Ganesan's debut film Parashakti to be released in main theaters by artist Karunanidhi
Vignesh Kumlai, cinematographer and director, conducted a workshop on how to make world cinema at a low cost in this festival.
The live soundtrack and sound designer Hari Prasad are the duo to co-host.
It is noteworthy that both of them are the creators of the films Kuzhangal and Kappara, which are receiving high awards in international film festivals.
Children are allowed only during children's cinema screenings.
Children are not allowed to watch other movies.
Priority will be given to children and their accompanying parents who are coming to watch children's films
A Google Form is designed to get visitor permission slips.
Festival Coordinator World Cinema Bhaskaran said.
When Senthil Kumar Shanmugam speaks,
He said that such film festivals will help the young directors who are coming to make films to get their films in a format to be released in theaters and in a format to be released in film festivals.
When director Rasi Alagappan speaks,
Cinema has a huge business overseas. Film festivals celebrate creators and writers. These 15 films are eligible films. He asked everyone to support this festival.