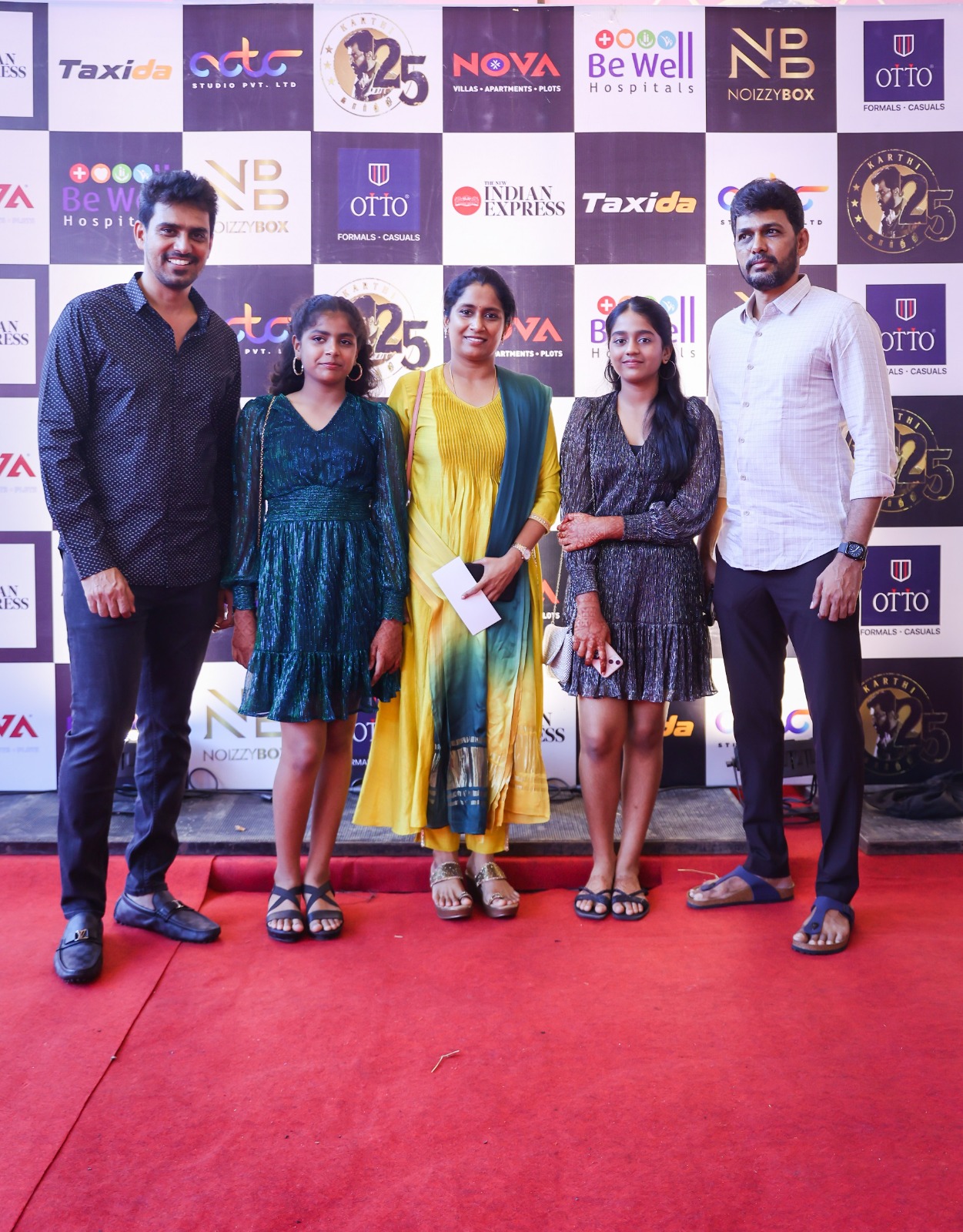 He took on a different form through s. Ayirathil Oruvan and Ghajini were dubbed into Telugu and became huge hits and created a new trend in Tamil dubbed films.
Director PS Mithran said, "After working with Karthi sir, I became a complete director as he charmed me with his experience of working with many leading directors. He is one of those people who can be thinking about cinema all the time," he said.
Director Muthiah said, "The movie Baruthiveeran was a huge hit and I liked the way Karthi sir spoke in the beautiful Madurai language in that movie. When I approached him for Komban, I told him that Ramanathapuram has a different language. He prepared himself accordingly and surprised everyone by completely transforming himself on the set."
Director Siruthai Siva said, "My parents named me Siva. But the film I worked with Karthi sir also gave me the name Sirutti before me. So he has always been a special person to me. He is such an honest noble man. He has always been true to his profession. He dedicates a lot of his things to his profession. A lot of changes were made during the filming of Cheetah. But he handled them all beautifully. I would like to take this opportunity to thank Gnanavel Raja sir for giving me an opportunity to direct Karthi in Siruthi."
Stunt master Pandian said, "When Sivakumar sir introduced me to Karthi, he weighed almost 100 kg. The big question mark then was how I was going to train him. But his dedication and hard work and encouragement from Surya sir have become additional tools," he said.
Stunt master Dilip Subbarayan said, 'I have worked with Karthi sir in many films. His hard work has always inspired me. Karthi sir is not only a great actor but also a great director. We eagerly await his directorial debut. Now, if only the revolutionary leader was alive, he would have given Karthi a thousand kisses as a priceless gift for his excellent performance as Devan in Ponni's Selvan. Revolutionary leader MGR gave many successful films.. Ponni's Selvan was his dream film. But it went unfulfilled. If that was the case, he would have been happy to see his dream character."
Director Suseenthiran said, 'It is a wonderful thing to be here at this beautiful event which is Karthi's 25th film festival. I heartily congratulate Karthik and director Raju Murugan for making a film like Japan. Karthi is an exceptional actor who can give hits not only commercially but also in artistic works. It was really exciting for us both to work together. It is a matter of pride to think that both Surya and Karthi are doing social duty by helping the poor and needy!