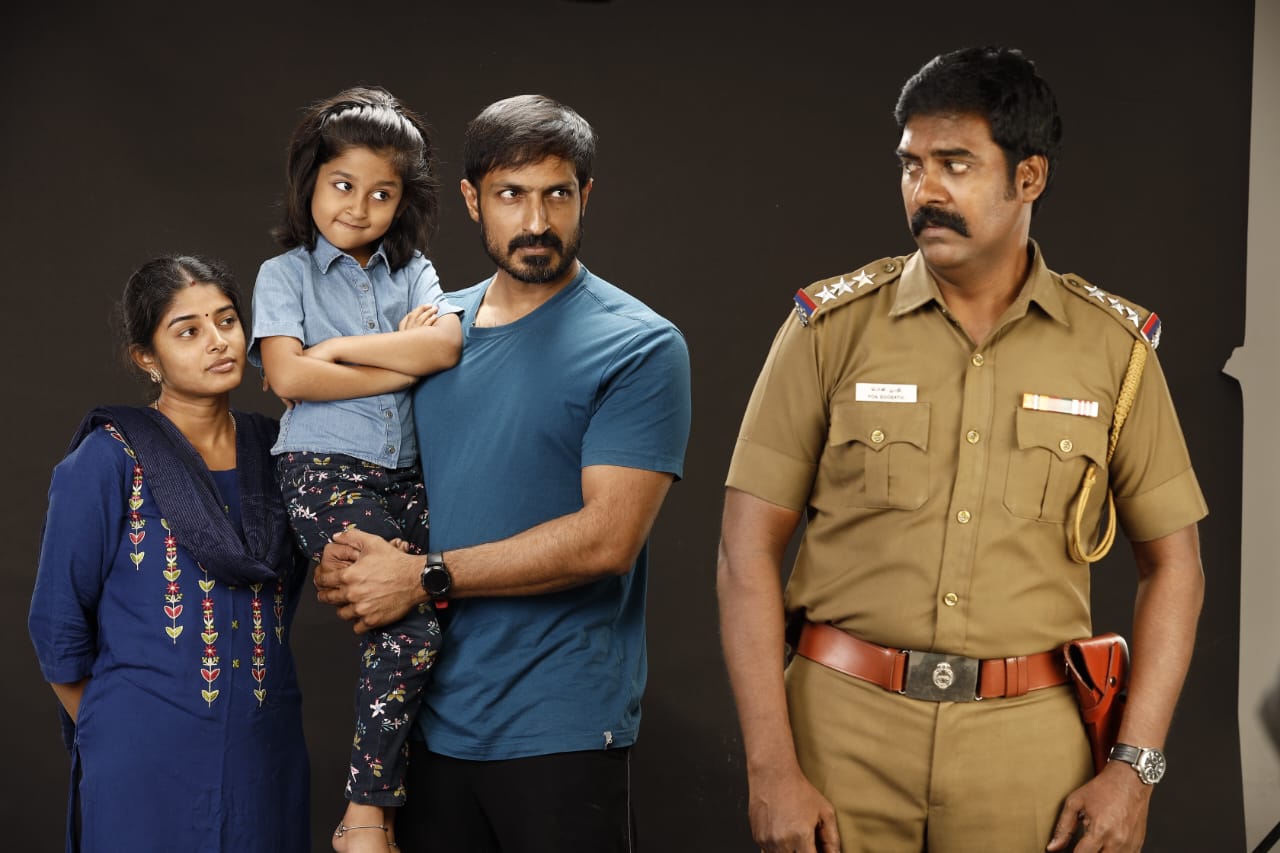 "Noodles taught good experiences even after launch" ; Director Madan Dakshinamurthy Pride
Every now and then some films like Athibooth are released and become films that satisfy the fans. One such film is the recently released 'Noodles'. Madan Dakshinamurthy, who became an actor who attracted attention with the film Aruvi, stepped into directing for the first time and made his mark as a great director with this film. It can be said that director Madan's first success was turning actor Harish Utthaman, who was seen by fans in villainous and character roles till now, into a family leader who is loved and admired by everyone.
Not only Harish Uthman, heroine Sheela Rajkumar and Madan Dakshinamurthy who played the role of a police officer Vasanth Marimuthu who played the role of a lawyer, Tirunavukkarasu who played the role of a housekeeper Shankar and all the characters showed a very natural performance and all of them gave hundred percent contribution in the performance. In fact, Madan Dakshinamurthy has directed the film so elegantly that everyone who sees the film can see the lives of the characters and feel their hardships.
The film's cinematographer Vinod Raja, editor Sarathkumar, music composer Robert Charkunam and Ramesh Krishnan have played an essential role and it is not an exaggeration to say that it is a noodle feast for good cinema fans.
Director Madan Dakshinamurthy says about the response to the movie Noodles.
"'Noodles' has received sincere appreciation from the people and the media and has brought great happiness and satisfaction, but the tribulations that come with small films amidst the release of big films have also affected the film Noodles," he said.
However, he added, "We got a better understanding of what we need to do more than usual when releasing smaller films."
Also, some of the producers who appreciated the Noodles film welcomed the Noodles team to make similar good films, which makes it even more gratifying.
The appreciation of many people from the film industry has increased the responsibility and attention for the next film.
At this time, I am also obliged to thank the producers of the film, Prakna Arun Prakash of ROLLING SOUND PICTURES, Suruliraj of LIME TREE CINEMAS cinemas and Suresh Kamakshi, producer of V HOUSE PRODUCTIONS.
.