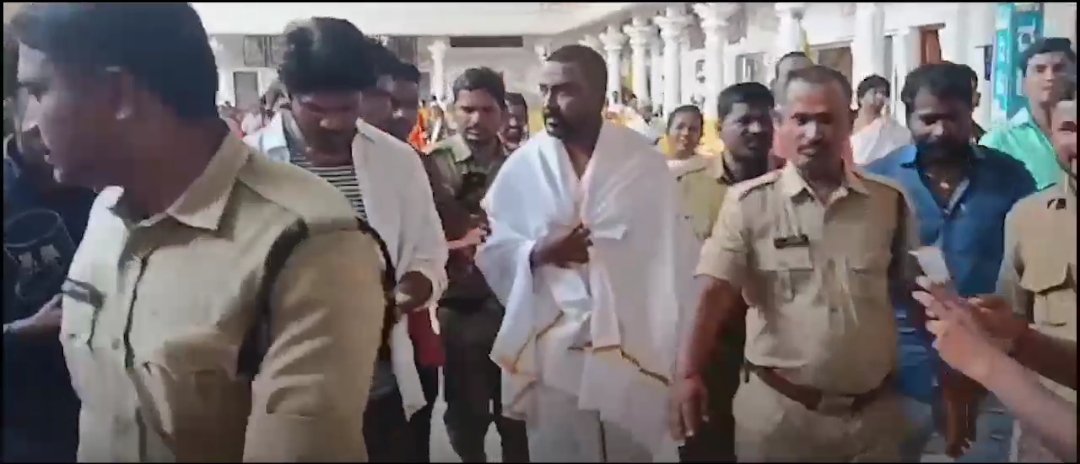 Raghava Lawrence went to Mantralaya for the success of 'Chandramukhi 2'
In order to make the movie 'Chandramukhi 2', which is going to release tomorrow, produced by Laika Subhashkaran, the hero of the film, Raghava Lawrence, has visited Sri Raghavendra Swamy at Mantralayam.
Tamil film industry's leading star actor and choreographer Raghava Lawrence is known to be an ardent devotee of Sri Raghavendra Swamy. He built a separate temple for Sri Raghavendra in Chennai and devoted himself to him beyond measure. In this case, he has gone to Mantralayam and visited Sri Raghavendra Swami in person to make the movie 'Chandramukhi 2', which will be released on 28th September i.e. tomorrow, a huge success.
It is well known that actor Raghava Lawrence is a huge fan of Superstar Rajinikanth and is a staunch follower of many of his ideals. Like superstar Rajinikanth, many people are praising him for going to Mantralayam and getting blessings from Raghavendra Swamy before the release of his upcoming film 'Chandramukhi 2'.
Director B. Produced by Lyca Productions under the direction of Vasu, 'Chandramukhi 2' will hit theaters worldwide from September 28 in Tamil, Telugu, Malayalam, Kannada and Hindi.