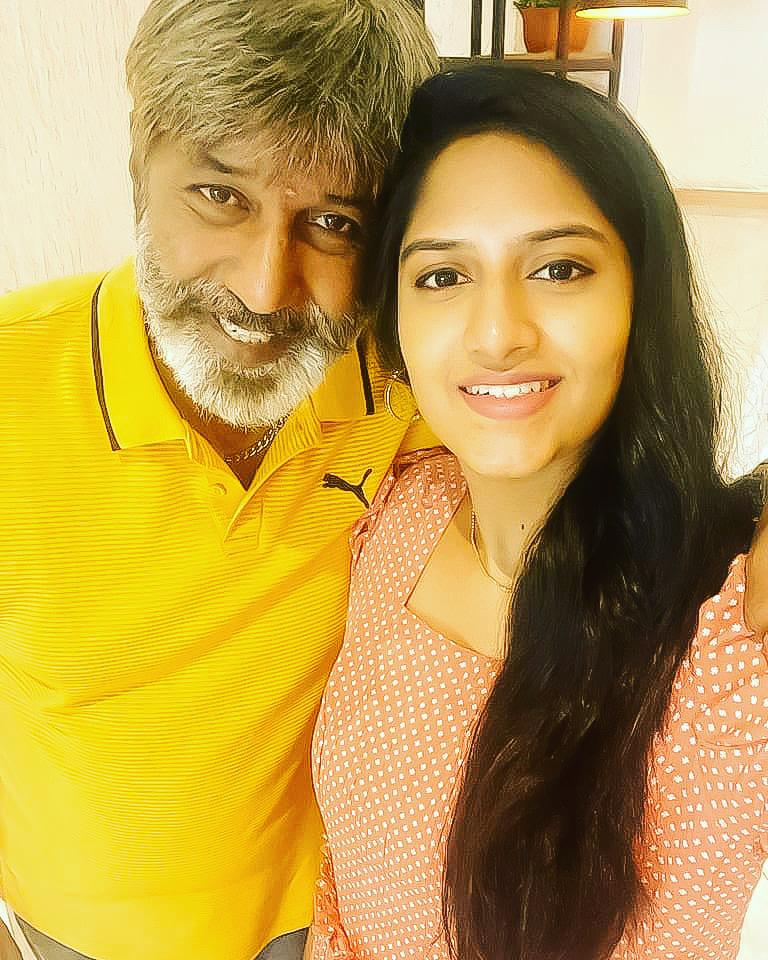 Famous actor Vichu Vishwanath's daughter will get married soon!
Actor Vichu Viswanath is famous for acting in more than 130 Tamil films. His daughter Kokila's marriage will take place in November. Many celebrities and political figures will attend the wedding.
Vichu Viswanath made his debut as a villain in the Tamil film industry with the film 'Chandanakaittu' released in 1990 under the direction of director Manivannan. Apart from being a villain, he has appeared in many films such as character and comedy, and has acted in more than 130 films so far. He is a close friend of director Sundar C and has worked with him in 38 films. His role in blockbusters like Palace and Kalakalappu was well received by the people.
His daughter Kokila Vishwanath is working in the IT industry. She and Srikanth, who is working in Germany, have been arranged for marriage by their parents. Their wedding will be held on 23rd November at a famous wedding hall in Chennai, with the blessing of two families. Both the parents of the house are busy making the wedding arrangements. Many celebrities and political personalities will participate in this wedding and congratulate them.