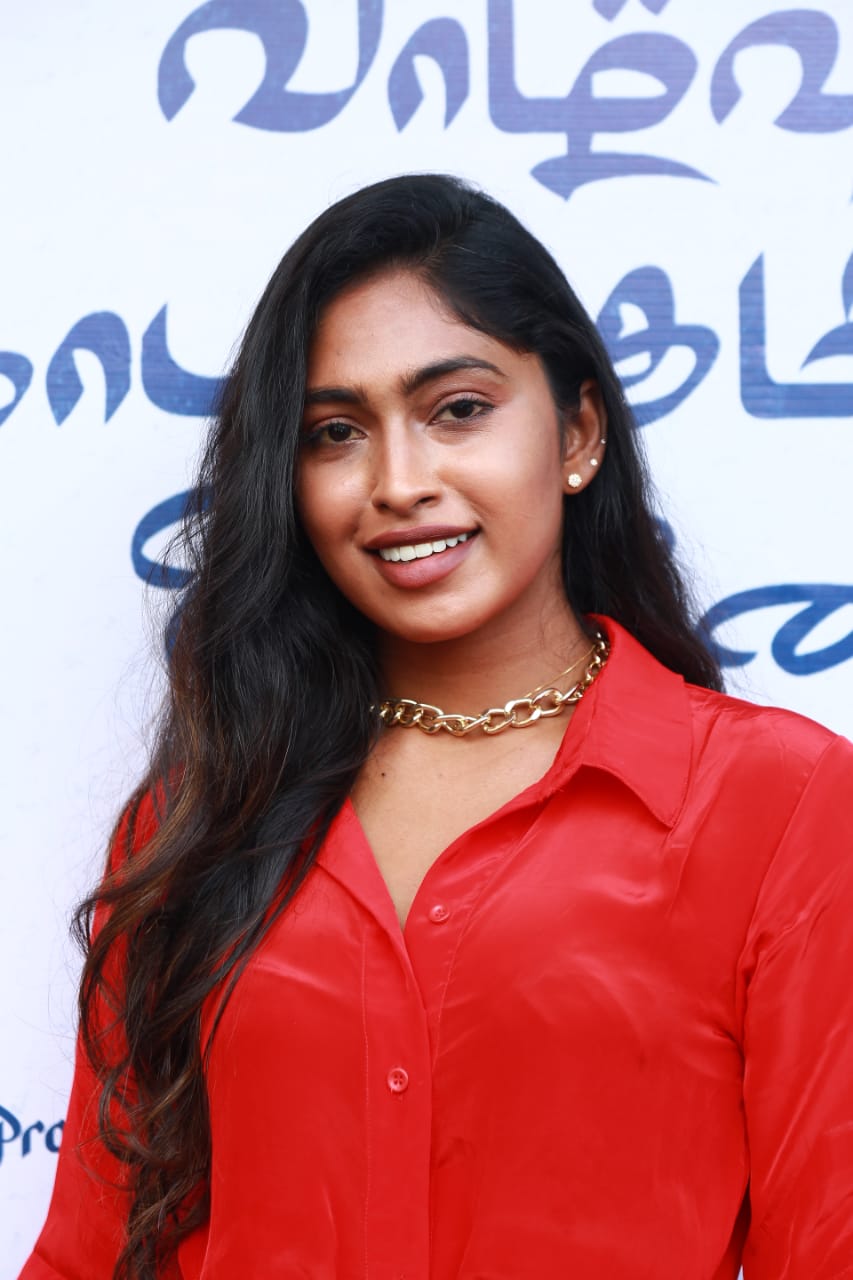 Starring actresses Shruti Periyasamy and Niranjana Neythiyaar in the lead roles, the film will be released on 28th September on the Short Flix app and digital platform.
Following this, an event was held in Chennai to promote the film. During this, the founders of the digital platform called Short Flicks Paranidharan and Senthilkumar, actor Arshad, actresses Shruti Periyasamy, Niranjana Neythiaar, film director Jayaraj Palani, lyricists GKP and Siva Shankar, music director Darshan Kumar, producer Neelima Music and others were present.
Speaking on the occasion, Short Flix Pharanidharan said, "This film is where life begins. This film will be released on our digital platform. Our digital platform has a lot of new web series, movies, shows, etc. coming soon. The reason for starting a digital platform called Short Flicks is to give opportunities to many new young creators. The film's director Jayaraj Palani had earlier directed a short film called 'Sozh'. The film won many awards internationally. During a meeting with him in this regard, he narrated the story of this series. After hearing this story, we agreed to produce it. Because he had created this story by thinking differently without thinking normally. After that we contacted actress Neelima Music for the production work of the film. They have made this film very well. We hope that this movie about transgender people will be liked by all the fans.
The film's music director Darshan Kumar said, "It is difficult to release a film in the current environment. In this case, the movie 'Haivai Nassumimid Neethane' is released. Thanks to producer Neelima Music for giving me the opportunity to compose music for this. Composing songs and background music for this film was very challenging. We have used many international artists for the background music of the film. We are sure that the songs and background music of the film will appeal to everyone," he said.
Director Jayaraj Palani said, "This is my second film. First, I created a transgender-centric work called 'Shool'. This work was bought by Short Flicks and it made a huge difference in my life. After hearing the story of this film, they said OK and made it at a reasonable cost and gave it as a gift. I have worked in theater department in Pondicherry. One of my assistants is transgender. This work has been created to reflect his feelings. This work is to emphasize that homosexuals should respect their feelings and give them freedom just like the freedom of men and women."
Actor Arshad said, "I have played the role of Irfan in this movie called Haivab Prasani Mata Neethane. If this work has evolved from a paper to a digital work, the main reason is the support given by Short Flicks. The founders of Short Flicks Digital Platform have created this story with more faith than we as artists had in it. I would first like to thank him for this.
I am learning a lot from Music Pictures Neelima Music and Music who produced this film for Short Flicks. Thanks to everyone who gave such an opportunity to a budding actor like me. It was my dream come true moment. He also gave me an opportunity in a short film called 'Sool' directed by director Jayaraj Palani. Now he has given an opportunity in this film as well. Thank you for the opportunity and time."
Actress Shruti Periyaswamy said, "I liked it when the director narrated the story of Vaazhvu Thodangumidam Neethaane to me. Because in the modeling industry where I work there are a lot of people who are fighting hard for their advancement. At the same time, many people working in this field belong to the exclusive social group called LGBT. That's why I decided to play this character. Thanks to Short Flicks and Music Pictures for making this film. The shooting of this film was done continuously without any breaks. I would like to take this moment to express my gratitude to all the technicians who have worked tirelessly during this.
Actress Niranjana Neithiyaar said, "Director Jayaraj Palani has handled the characters of Shakira and Vinotha in this movie with finesse!