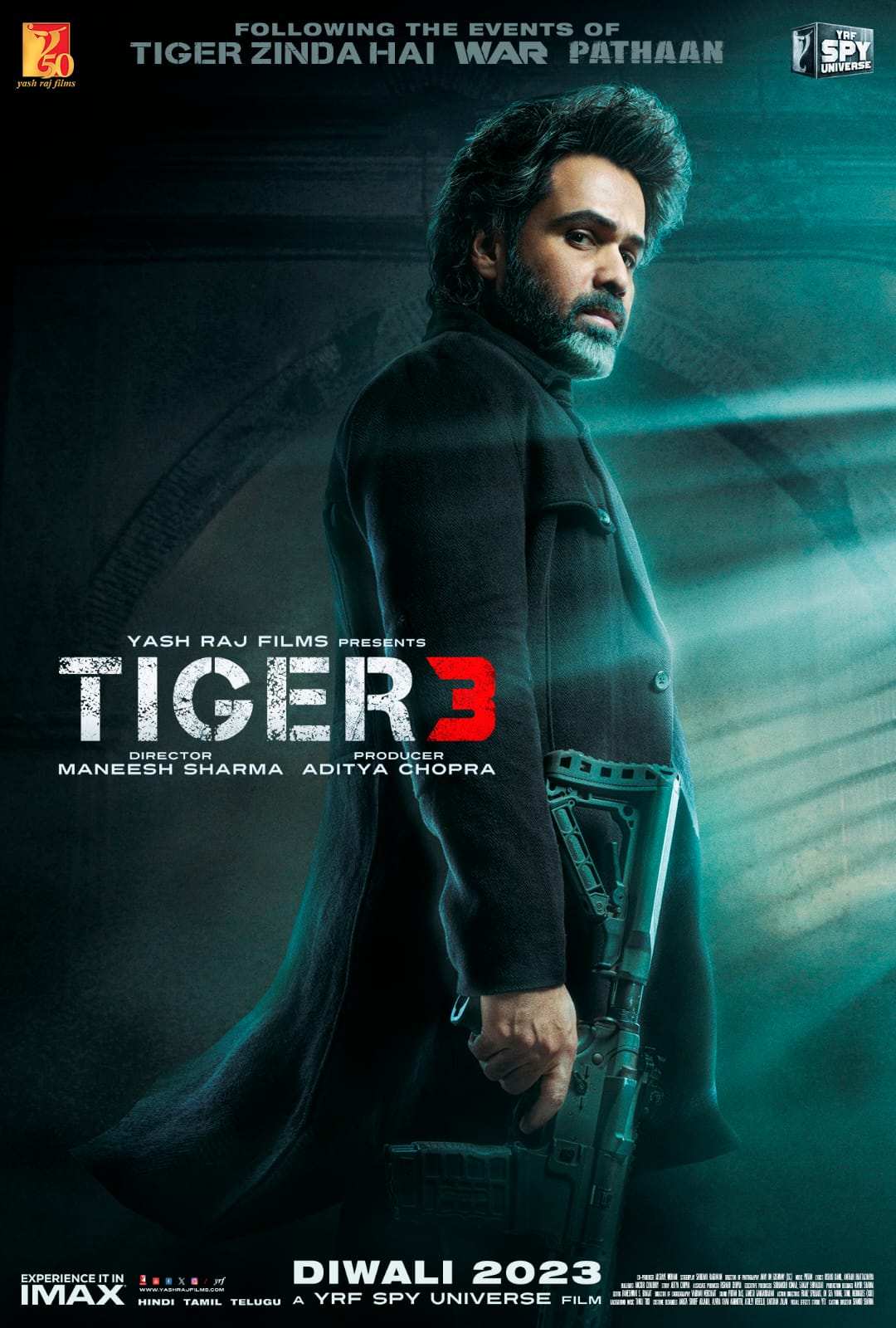 'E single-mindedly wants to destroy Tiger, his family' : Emraan Hashmi on how menacing his role is in Tiger 3
Aditya Chopra had kept Emraan Hashmi's presence in Tiger 3 as a big secret and after seeing the blockbuster trailer of the film, we surely know why! Emraan is the biggest surprise of YRF Spy Universe's latest offering Tiger 3, a cold-blooded nemesis of Salman Khan aka super agent Tiger aka Avinash Singh Rathore! The merciless mercenary is a wily character, whom Emraan describes as 'cerebral, his mind is his greatest weapon and he also wields immense power over authorities across countries.'
Emraan also reveals the name of his character in Tiger 3! He says, "I had an amazing time creating Aatish – a man who is fuelled by rage and will go to any length to finish Tiger. I play a very distinctively different villain that is rare in Hindi cinema. He is cerebral, his mind is his greatest weapon and he also wields immense power over authorities across countries to bring his devious plans into motion."
Emraan adds, "He single-mindedly wants to destroy Tiger, his family and by doing that, he wants to take out the biggest super agent of India. He knows Tiger will always be the last man standing for India and he wants him removed at any cost."
The actors' villainous turn is being lauded unanimously since yesterday, when the trailer of Tiger 3 dropped online. Emraan says he relished being the anti-hero of this YRF Spy Universe offering.
He says, "The anti-heroes of the YRF Spy Universe have been the trump cards. They hit you hard by surprise and Aditya Chopra was clear that he wanted my character to also catch people by surprise. So, an elaborate plan was made to keep me under wraps."
Emraan adds, "I was dying to tell people about Tiger 3 but couldn't, knowing very well that the pay off would be immense when my character is unveiled to the people. The decision was clear to bring the anti-hero to spotlight with the trailer of Tiger 3 and I'm happy that people are loving my menacing turn!"
Emraan has always felt that villains make for really memorable roles that people fondly remember for a long, long time!
He says, "Anti-heroes are always fun to play because you get to essay someone who doesn't care a damn about rules. Instead, they create their own rules. So, I jumped at the opportunity because I knew that I will have the freedom to create a villain that people will hopefully remember for a long, long time."
He adds, "I'm thankful to Maneesh Sharma for being a guide to bring Aatish to life. It was his vision for the character that I was sold on. He helped me craft a character that I'm immensely proud of."
Tiger 3 starring Salman Khan & Katrina Kaif is set to release this Diwali, November 12th, Sunday. The adrenaline-pumping action spectacle has been directed by Maneesh Sharma.