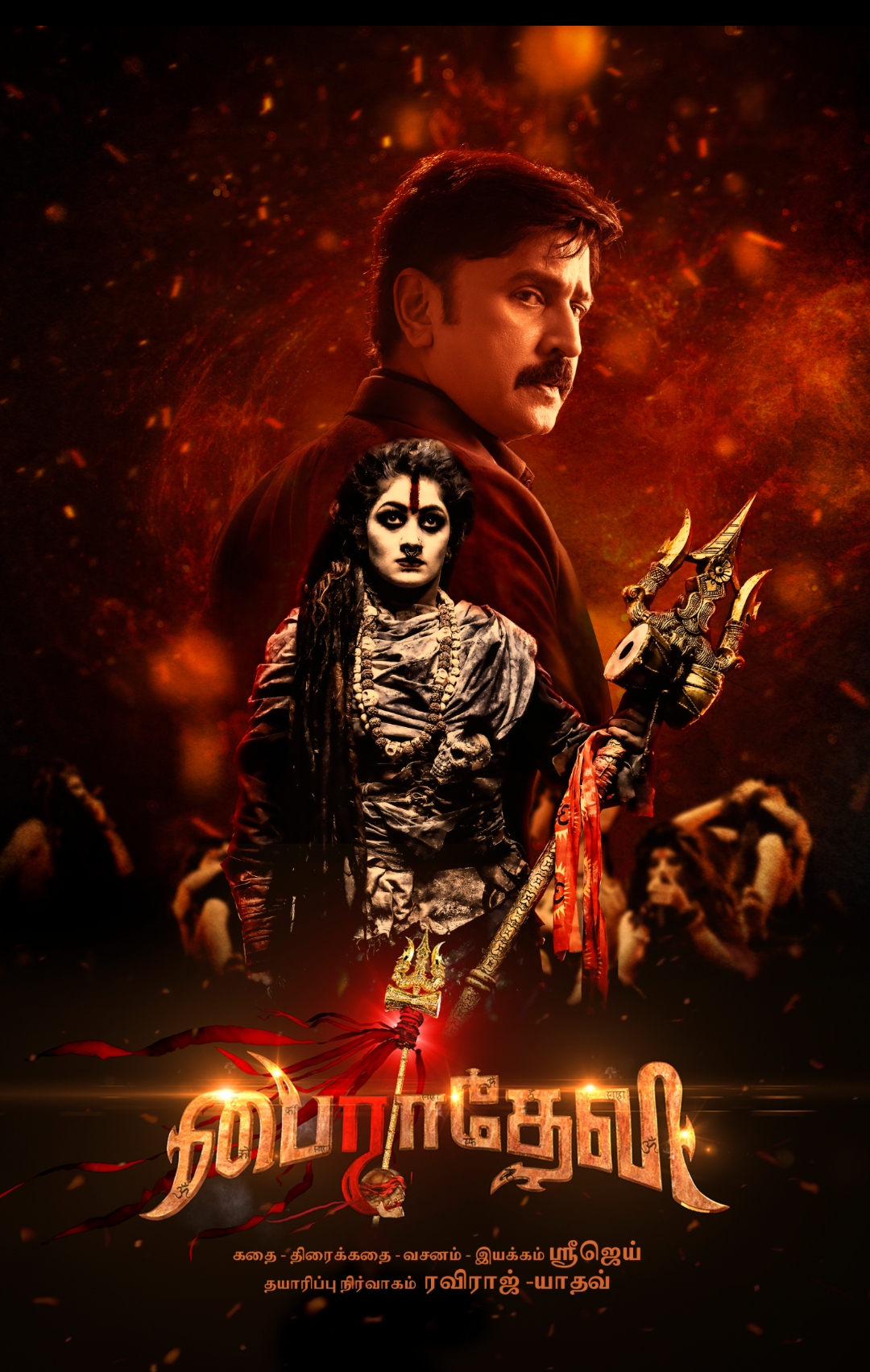 Radhika Kumaraswamy, Ramesh Aravind, Shrijai's Bhairadevi Teaser Launched
Popular Kannada actress Radhika Kumaraswamy aka Kutti Radhika, wife of former Karnataka Chief Minister Kumaraswamy, is playing Aghora in her latest flick titled interestingly as Bhairadevi. On the occasion of her birthday, the team launched a teaser.
The teaser introduces Radhika Kumaraswamy in the titular role as Bhairadevi who is a lady Aghora. The clip opens with the actress performing Tantrik Pooja while sitting on top of a dead body, along with other Aghoras. She then comes to the rescue of a girl who is attacked by a batch of goons. The trailer is truly goosebumps stuff and Radhika astonishes in the role of an Aghora. This indeed is the first Indian movie with the concept of a Lady Aghora. The teaser also introduced senior actor Ramesh Aravind as a cop.
Besides doing the female lead in the movie, Radhika Kumaraswamy is also producing the movie. Shrijai who has written the story, screenplay, and dialogues of the movie is directing it.
Raviraj and Yadav are the executive producers of the movie that will also feature Rangayana Raghu, Ravishankar (Bommali), Skanda Ashok, Anu Mukherjee, Malavika Avinash and Suchendra Prasad in important roles.
JS Wali handles the cinematography of the movie, while the music is provided by KK Senthil Prasath. C Ravichandran is the editor, while stunts are by K Raviverma. Mohan is the choreographer, whereas Mohan B Kere takes care of art department. While Telugu lyrics are penned by Rama Jogayya Sastry and Shrijai, Tamil lyrics are provided by Thamarai and Shrijai.
Bhairadevi is being shot lavishly in some exotic locations in Varanasi, Kashi, Haridwar, Hyderabad, Chennai, and Bengaluru.