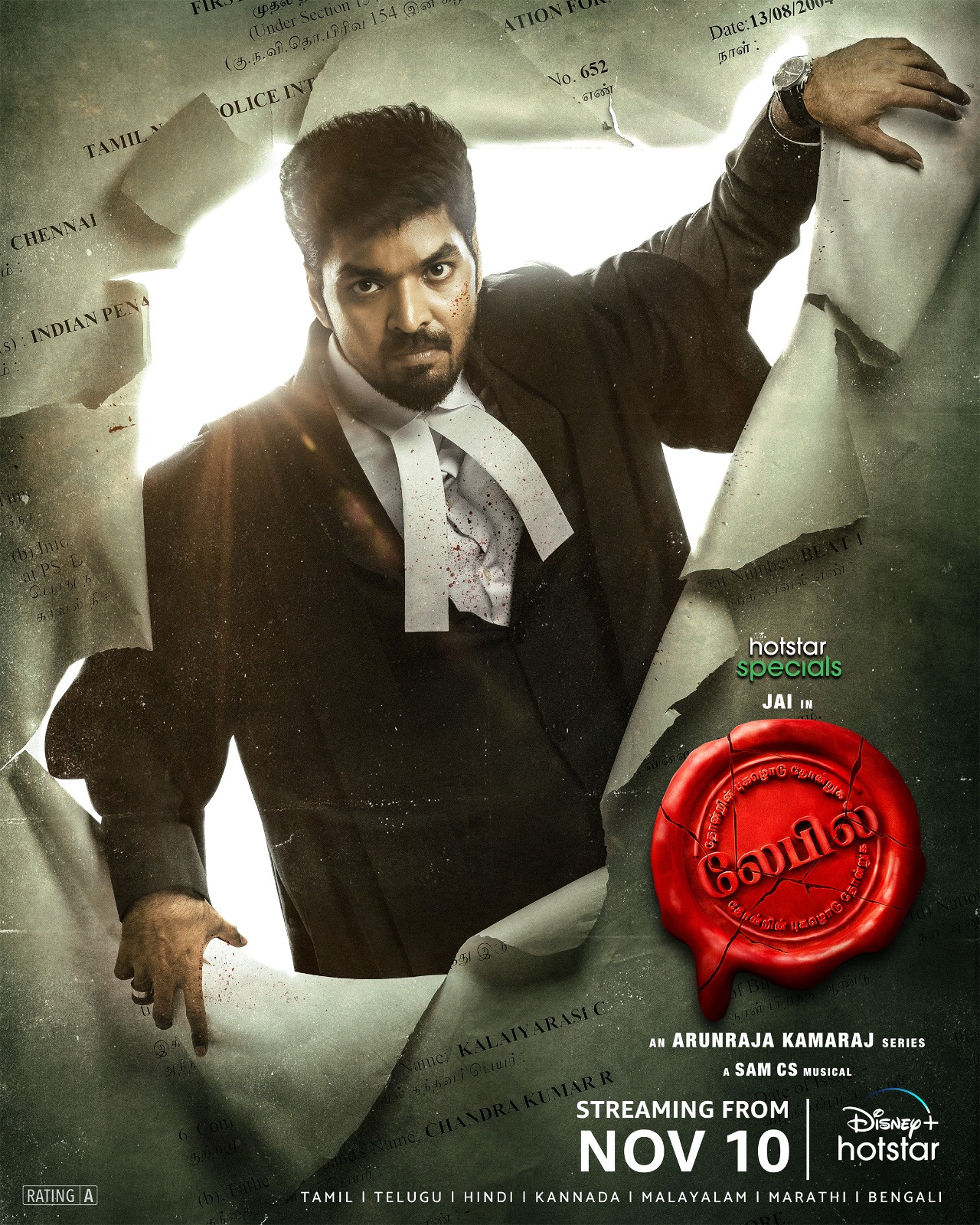 Disney+ Hotstar's 'Label' Streams From 10th November !!
Disney+ Hotstar Original Series 'Label' to go on air from 10th November !!
India's leading streaming platform, Disney+ Hotstar will stream the much anticipated original series 'Label' starring actors Jai and Tanya Hope from November 10, 2023.
As this is the first web series directed by director Arunraja, who has been delivering compelling works in different fields, there is great expectation among the fans.
The trailer of the recently released "Label" series has garnered a lot of praise from the screen fans and has also been well received by the general audience.
Director Arunraja Kamaraj has directed the series and also written its screenplay. Additional screenplay and dialogues are written by Jayachandra Hashmi.
The label series is produced by Muthamil Productions. Music composer Sam CS has composed music for this series and cinematography is done by Dinesh Krishnan. B.Raja Arumugam is the editor and Vinod Rajkumar is the art director.
Four lyricists including Yugabharathi, Mohan Raja, Logan and director Arunraja Kamaraj wrote songs for the series. Shakti Saravanan has choreographed the choreography for Azhar.
Apart from Jai and Tanya Hope, this Hotstar Specials web series also stars actors Mahendran, Harishankar Narayanan, Charan Raj, Sreeman, Prince and Suresh Chakraborty.
About Disney+ Hotstar:
Disney+ Hotstar (formerly Hotstar) is India's leading streaming platform that has changed the way Indians are entertained – from their favorite TV shows and movies to sporting events, with a wide range of content in India, Disney+ Hotstar offers over 100,000 hours of TV shows and movies in 8 languages and every Also provides coverage of major global sporting event.