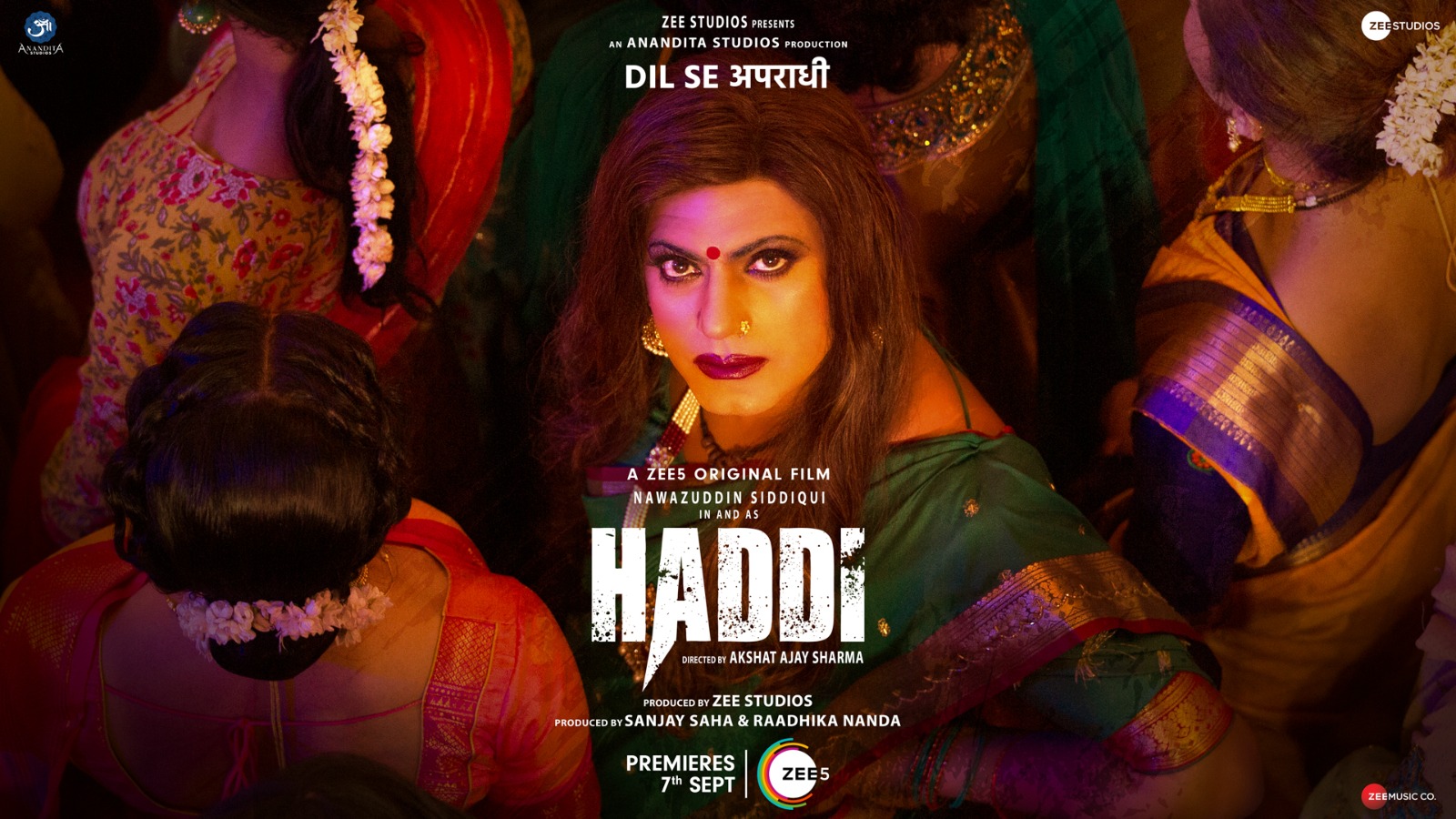 The trailer of ZEE5 Original, director Anurag Kashyap and actor Nawazuddin Siddiqui's revenge drama 'Hatti' is out.
Produced by Zee Studios, Sanjay Saha and Radhika Nanda of Anandita Studios, this direct-to-digital film directed by Akshad Ajay Sharma will premiere on ZEE5 on September 7.
India, 23rd August 2023: ZEE5, India's largest multilingual storyteller and leading video streaming platform, has released the trailer of its highly anticipated live-to-digital film 'Hatti'. Starring Nawazuddin Siddiqui and Anurag Kashyap in lead roles, the film also stars Ila Arun, Mohammed Zeeshan Ayyub, Saurabh Sachdeva, Sridhar Dubey, Rajesh Kumar, Vipin Sharma and Saharsh Shukla in pivotal roles. This thrilling revenge drama film is directed by debutant director Akshad Ajay Sharma. Produced by Zee Studios, Sanjay Saha and Anandita Studios Radhika Nanda, the big-budget revenge drama will premiere on ZEE5 on September 7, 2023.
The film is set in the contemporary backdrop of NCR, Gurgaon and Noida. Nawazuddin Siddiqui, who comes to Delhi from Allahabad to join a criminal transgender gang, joins the gang and grows up. His mission is to seek revenge on Anurag Kashyap who destroyed his family. This Hatti movie is a compelling revenge story in an innovative setting. Co-written by Akshad Ajay Sharma and Adhamya Bhalla, 'Hatti' is a poignant depiction of the world of criminals, a complex criminal network operating across the capital.
Ever since the makers revealed the never-before-seen transgender avatar of Nawazuddin Siddiqui from the film, the excitement and anticipation is high among the fans. Fans who saw Nawazuddin in this unrecognizable avatar are in disbelief if it is him. To the relief of fans, ZEE5 has announced that Hatti will premiere on 7th September.
Trailer Link – https://youtu.be/SRhDjptowzE
Anurag Kashyap said, "I am very proud to see the hard work Akshad and his team put in to make Hatti. Akshat has helped me as an AD (Assistant Director) for many years. I was lucky enough to be in the front row as an actor in his directorial debut. Hattie is an emotional story in a compelling field. And show you a world you've never seen before. Fans will surely celebrate Nawaz in this new world. I am eagerly waiting for the release of Hatti on ZEE5 and I hope the audience will definitely enjoy the movie".
Zeeshan Ayub said, "We are eagerly waiting for the premiere of Hatti on ZEE5. The film is truly exciting, a unique piece of work and attention-grabbing at the same time. Our debutant director Akshad has directed it brilliantly. The trailer is set to pique the interest of the fans. Hatti is indeed It's going to be an amazing journey with stunning visuals and the entire cast including Nawaz, Anurag sir, Ila and I have given our full effort and dedication.
Ila Arun says.., "With an interesting storyline, compelling screenplay and an engaging storyline, Hatti is a unique revenge film that portrays the transgender community. As Revathi Maa is an important character in the film, I am very happy to play that role. Incidentally, I am the only female artist in the film. When you watch Hattie you will see the fight between a transgender gangster gang, their feelings, life and reality, but also how the power structure and corrupt society change the weaknesses of transgender people and their struggle for their rights. I hope fans will definitely enjoy Hatti as it takes place in a really different storyline".
"Hutti" premieres on ZEE5 on September 7, 2023.
About ZEE5:
ZEE5 is India's youngest OTT platform and a Multilingual storyteller for millions of
entertainment seekers. ZEE5 stems from the stable of ZEE Entertainment Enterprises
Limited (ZEEL), a Global Content Powerhouse. An undisputed video streaming platform of
choice for consumers; it offers an expansive and diverse library of content comprising over
3,500 films; 1,750 TV shows, 700 originals and 5 lakhs+ hours of on-demand content. The
content offering spread across 12 languages (English, Hindi, Bengali, Malayalam, Tamil,
Telugu, Kannada, Marathi, Oriya, Bhojpuri, Gujarati, and Punjabi) includes best of Originals,
Indian and International Movies, TV Shows, Music, Kids shows, Edtech etc