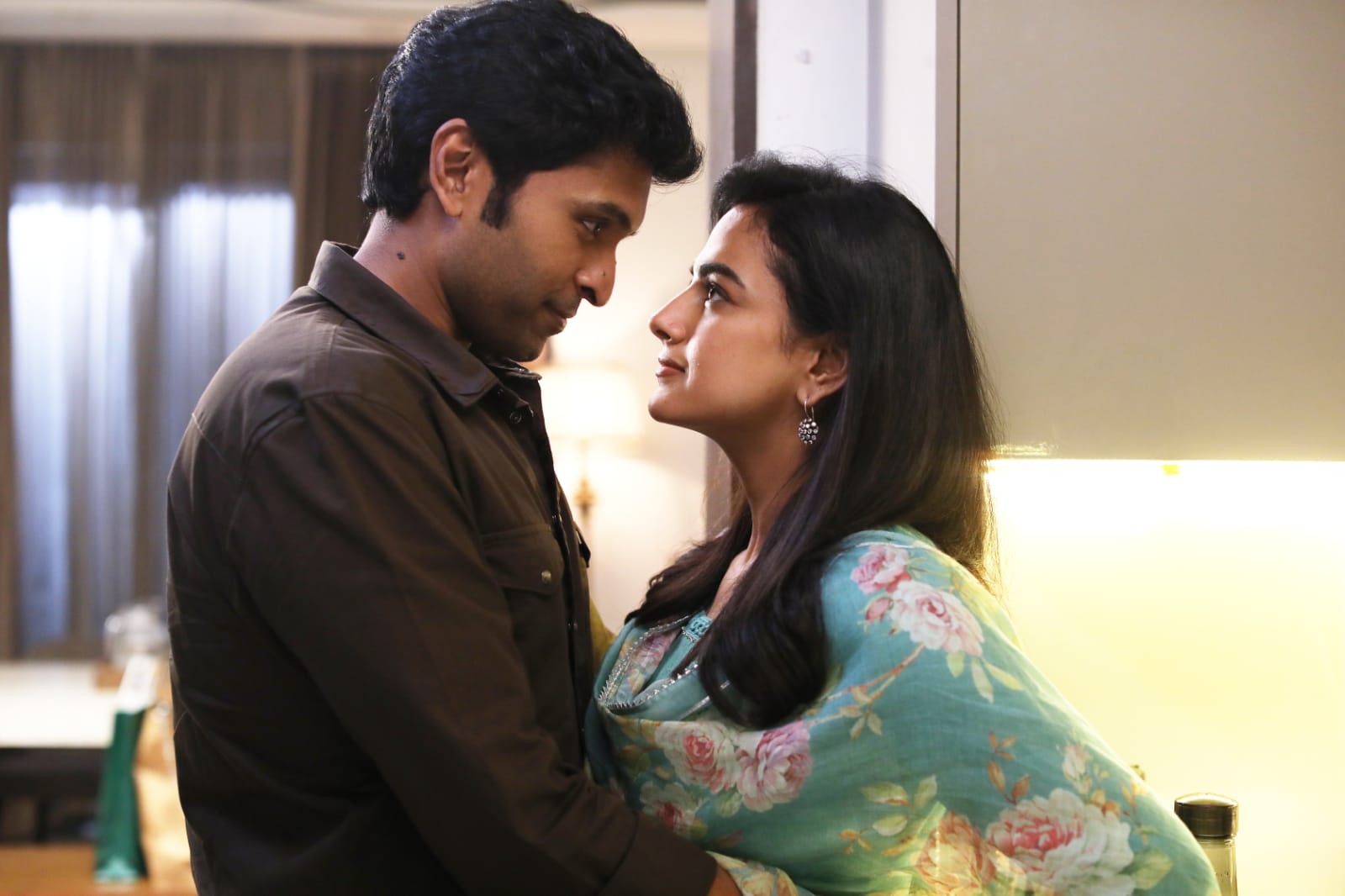 Glowing Response from Audiences and Critics helps 'IRUGAPATRU' emerge Victorious
'Irugapatru' rakes in an overwhelmingly positive response from both critics and audiences alike.
Potential Studios' Irugapatru is a relationship drama that features an ensemble cast. Vikram Prabhu, Shraddha Rama Srinath, Vidharth, Abarnathi, Shri and Saniya comprises the main cast. The movie is directed by Yuvaraj Dhayalan. The movie was released on october 6th 2023 has emerged victorious in the box office as well as among the audience.
With a stellar cast and an engaging storyline, this poetic story witnessed surge in popularity with each passing day. The overwhelming word-of-mouth praise ensured a remarkable upward trajectory in the movie's collections. Even on a typical weekday (Monday), the collections have defied all odds, surpassing the first day's figures.
The movie is also being shifted to bigger screens in multiplexes with increased show timings. This trend not only underlines the film's incredible entertainment value but also highlights the unwavering support of our beloved audience. This remarkable achievement is a testament to the quality of content that Potential Studios have been constantly delivering to the audiences.
Expressing joy over the success, producer SR Prabu tweeted 'Monday > Friday' hinting about the collections. He also quoted "We are overwhelmed by the incredible response to Irugapatru. It has been a labor of love, and we are thrilled to see audiences embracing the film with open arms. The success also proves the power of smaller, character-driven narratives. It is a heartening reminder that the magic of cinema lies not only in extravagance but also in the art of storytelling. This victory is a result of hard work and dedication of our entire team".
Director Yuvaraj Dhayalan added, "Creating a film like Irugapatru was a challenging yet fulfilling experience, and it's heartwarming to see it resonate with the audience. We owe our heartfelt thanks to the press for their support and the people who have made this journey memorable. The success of the movie reaffirms the age-old adage that 'content is the king' "
The team of Irugapatru extends their heartfelt appreciation to the press and the audience for their unwavering support. This journey would not have been possible without your enthusiasm and encouragement. For those who haven't experienced the magic of Irugapatru yet, it's not too late to join the excitement. Head to your nearest theater and be a part of this cinematic phenomenon that's redefining the way we perceive entertainment.