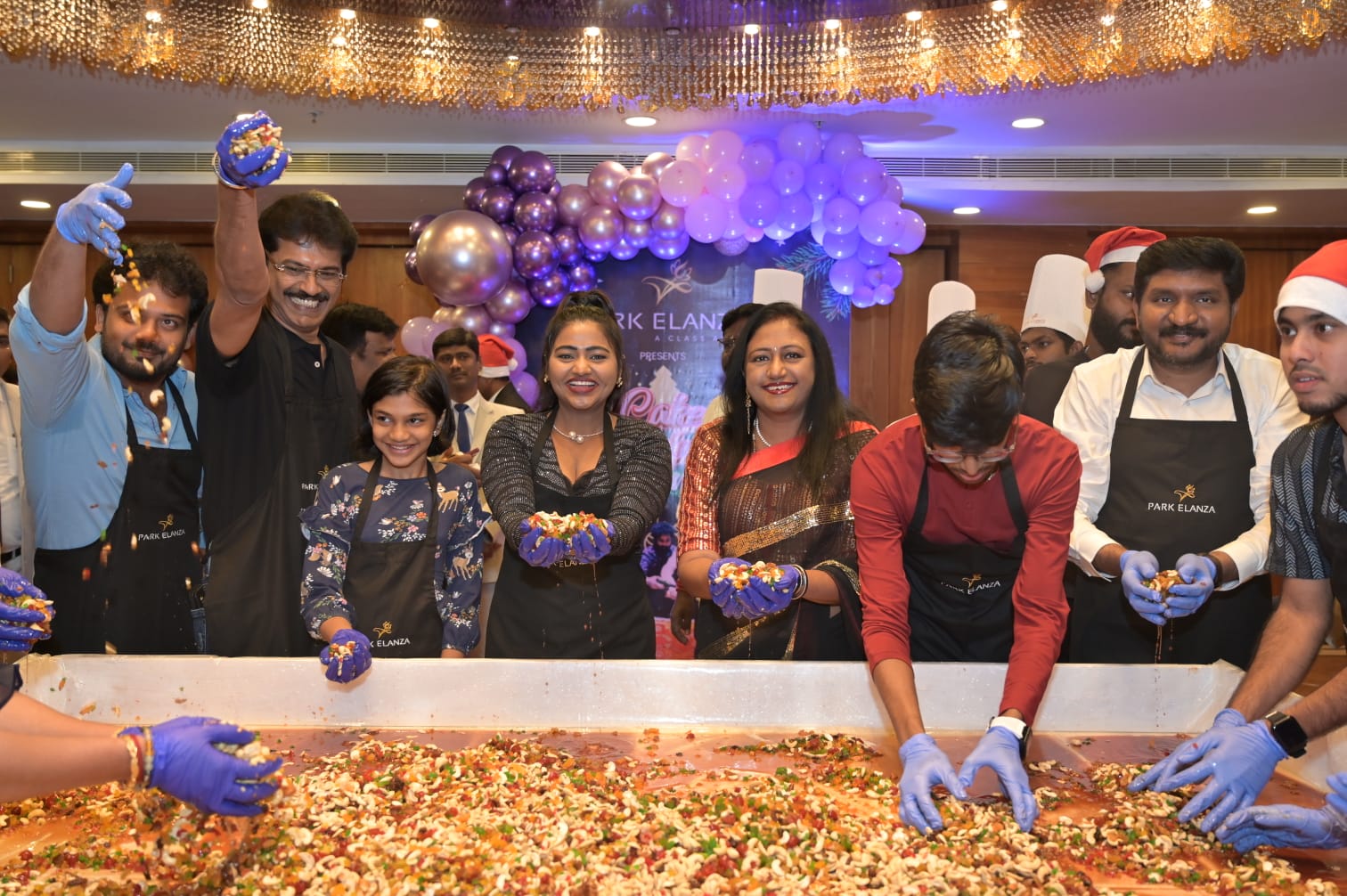 Actor Jai inaugurated the cake mixing ceremony
Celebrities who attended the cake mixing ceremony
Preparations for Christmas have already begun. Cake making is celebrated as a festival for Christmas and New Year celebrations. Although many types of cakes are available in shops, the traditional 'Rich Plum Cake' made in hotels is famous worldwide.
The 5th Annual Cake Mixing Ceremony was held at Park Elanza Hotel, Chennai. Jay, who is a leading actor in Tamil cinema, participated as a special guest. Actors Subbu Panchu, Prithvi Pandiyarajan, Actress Shalu Sammu, Director Sasi and Producer Subhash Chandra Bose were also present.
Arrangements for this event were made by the Chairman Ramesh Kumar, Managing Director Kuzhandhayan, Vice President Chandrasekhar, Corporate S.M.P. Park Elanza hotel management including Director Devendran did a great job.