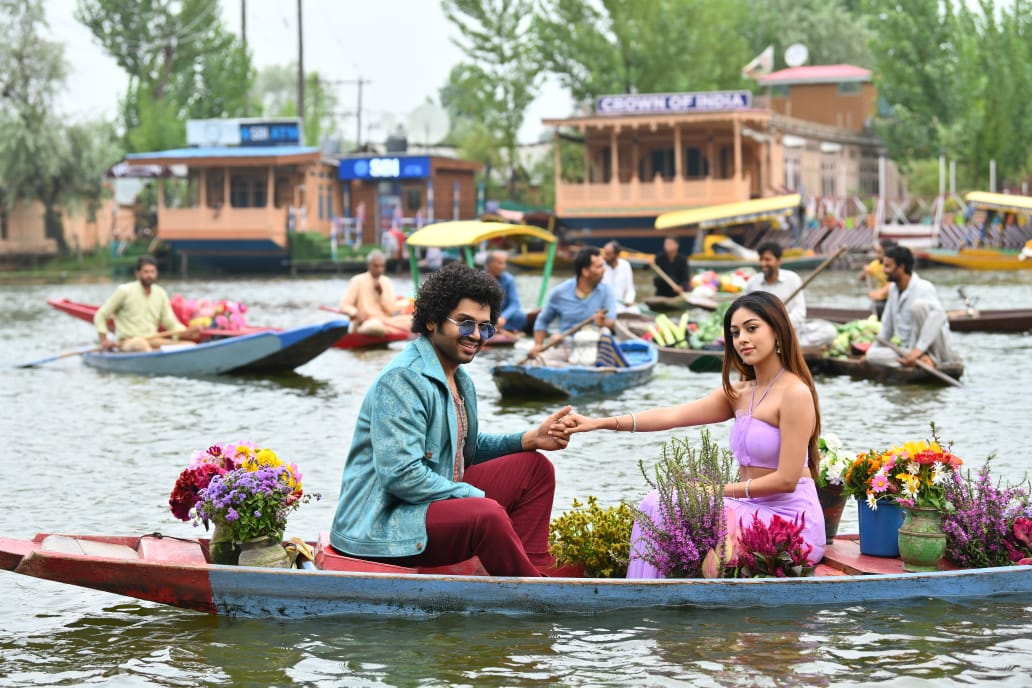 Director Raju Murugan Special Interview About Japan Movie
How did this film come about?
This film is definitely different from the films I have taken so far. It will be an absolutely hilarious film. I felt that since Karthi is acting, it should be a film for everything, his acting skills and the expectations of his fans.
First of all, this Japanese character is perfect for him in the script. After reading the script, Karthi said, "I was drawn to this character in these places." Then he came into this story. We had many conversations about how to carry this character forward.
He also has many views. Besides being a hero, an actor, he was basically an assistant director first, wasn't he? So basically he has more understanding of screenplay. It helped me too. So we took that character step by step. This is a film based entirely on the character of Japan.
It has everything from entertainment for the populist fans to features for the family fans. At the same time, there will be social issues in my film. I can never miss it. Karthi was also serious about wanting those features. So this is a film with Karthi-Rajumurugan stamp. You can even say it is our joint effort.
This makes me happy personally. Because this is Karthi's 25th film. He has given me the opportunity to direct it. Japan will definitely be able to keep their faith.
The appearance of the Japanese character is very, very different. How did you decide you wanted this look?
Karthy Menakettu would often send ideas for makeup and clothes on WhatsApp asking if such a character would be like this. Eventually even the way of speaking changed. Because 24 films have been acted. No matter how you talk, the image of Karthi will come before your eyes. So he himself said that he will speak in a different way. We thought a lot about how it could be. His management and hard work to differentiate a character was a great learning experience for me as well.
He doesn't know what the character Japan will do next. He is a representative of our post-Covid world.
Karthi has said that he will ask more questions to the directors. Did he ask you too?*
The questions he asks are meaningful. He asks to improve the screenplay. When a technician or actor comes forward to work on a film they have an estimate of the film. Some will come to the conclusion that this story only needs so much work. We can never procure more labor from such comers than they think.
If the required work does not come from someone whom the director trusts, it will cause great pain to the director. I have had such experiences. But as far as Karthi is concerned, he always feels that he has to work harder than he thought. That's what questions come from him. It seemed like a healthy thing to me.
Ravivarman, who has made his mark in so many films in Bollywood, has done cinematography for only a few films in Tamil. How did he join the film?
They said that Ravivarman sir is a very serious person. But he was very excited. He himself said that I have worked the most with laughter on this shoot. And this story is based on our soil. The character is also a local. We thought of taking this to reach international fans as well. Ravi Varman's cinematography and ideas helped it.
Tell me about the producer, what did he say when he heard the story?
I have a long-standing friendship with both Prabhu and Prakash. Their knowledge and understanding of screenplay is immense. I share all my screenplays with them in a friendly manner and ask for their feedback. Usually it takes at least 1 month to get a response if you give them a story for the product. I will take my phone and watch.
First I gave another story for Karthi. It was not selected. Then I randomly gave this story. The next day Prakash called me and told me that he was very well. The story immediately went to Karti. He was also right that this is what I expected. Everything happened immediately.
What would you like to say to the fans who will watch the film on Diwali?
I will not say that we suffered for cinema. Art is something that everyone works with enthusiasm and joy. We have also worked like that. It was a pleasant experience for me personally. The same is true for people