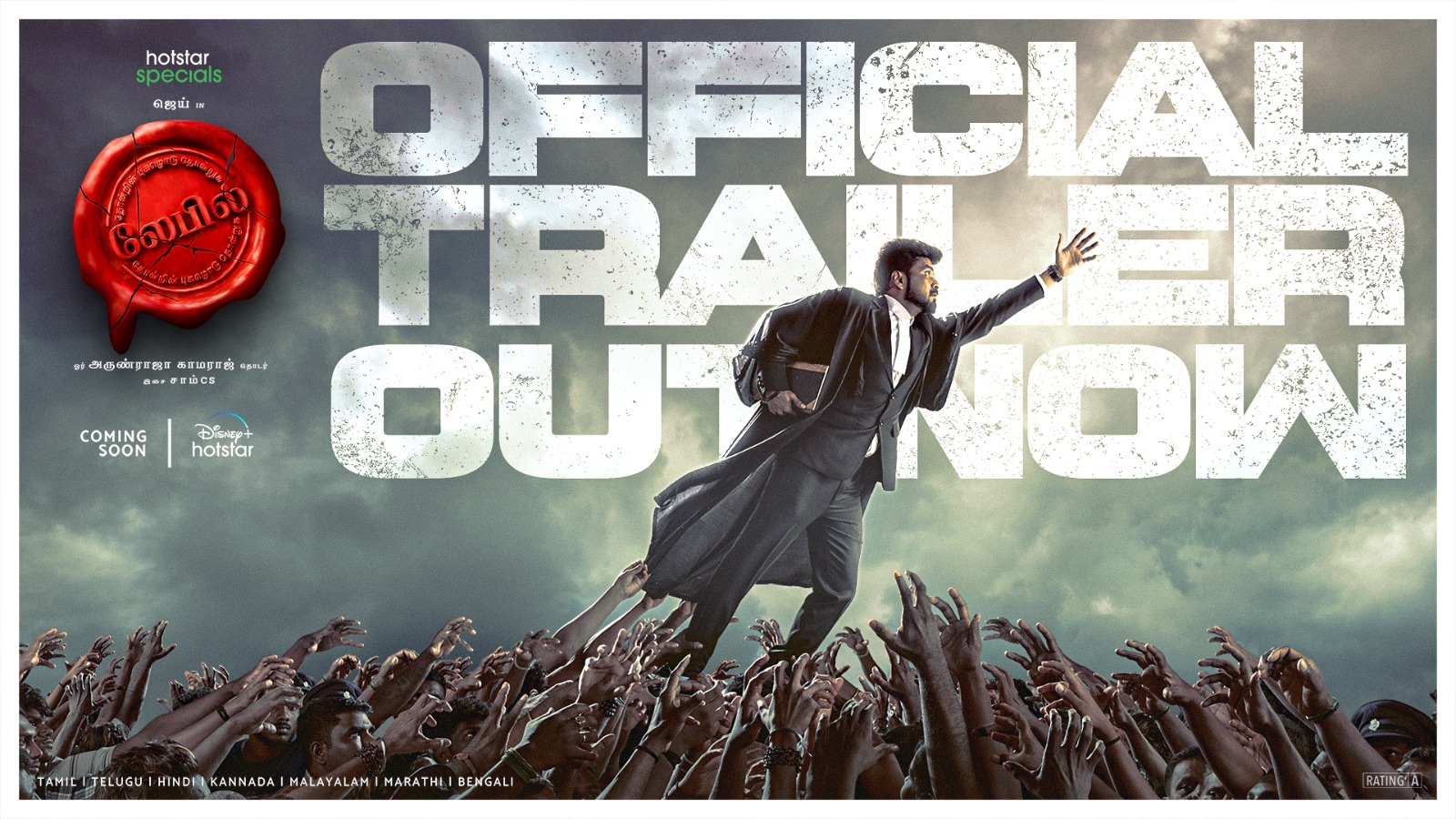 Disney+ Hotstar has released the trailer of its next Hotstar Specials 'Label' web series.
Disney+ Hotstar Special 'Label' Web Series Trailer !!
India's leading streaming platform Disney+ Hotstar has released the highly anticipated trailer of 'Label' series directed by popular director Arunraja Kamaraj. The first look of this series which was released earlier yesterday was a huge hit with the fans
With the reception, the trailer which is out now is garnering a lot of praise.
The series stars actors Jai and Tanya Hope in lead roles and the screenplay is written by director Arunraja Kamaraj. Additional screenplay and dialogues are written by Jayachandra Hashmi.
Famous director Arunraja Kamaraj's first web series "Label" is noteworthy. This Hotstar Specials series is produced by Muthamil Productions. The music is composed by Sam CS and the cinematography is by Dinesh Krishnan. B.Raja Arumugam is the editor and Vinod Rajkumar is the art director.
Four lyricists including Yugabharathi, Mohan Raja, Logan and director Arunraja Kamaraj wrote songs for the series. Shakti Saravanan has choreographed the choreography for Azhar.
Apart from Jai and Tanya Hope, this Hotstar Specials web series also stars actors Mahendran, Harishankar Narayanan, Charan Raj, Sreeman, Prince and Suresh Chakraborty.