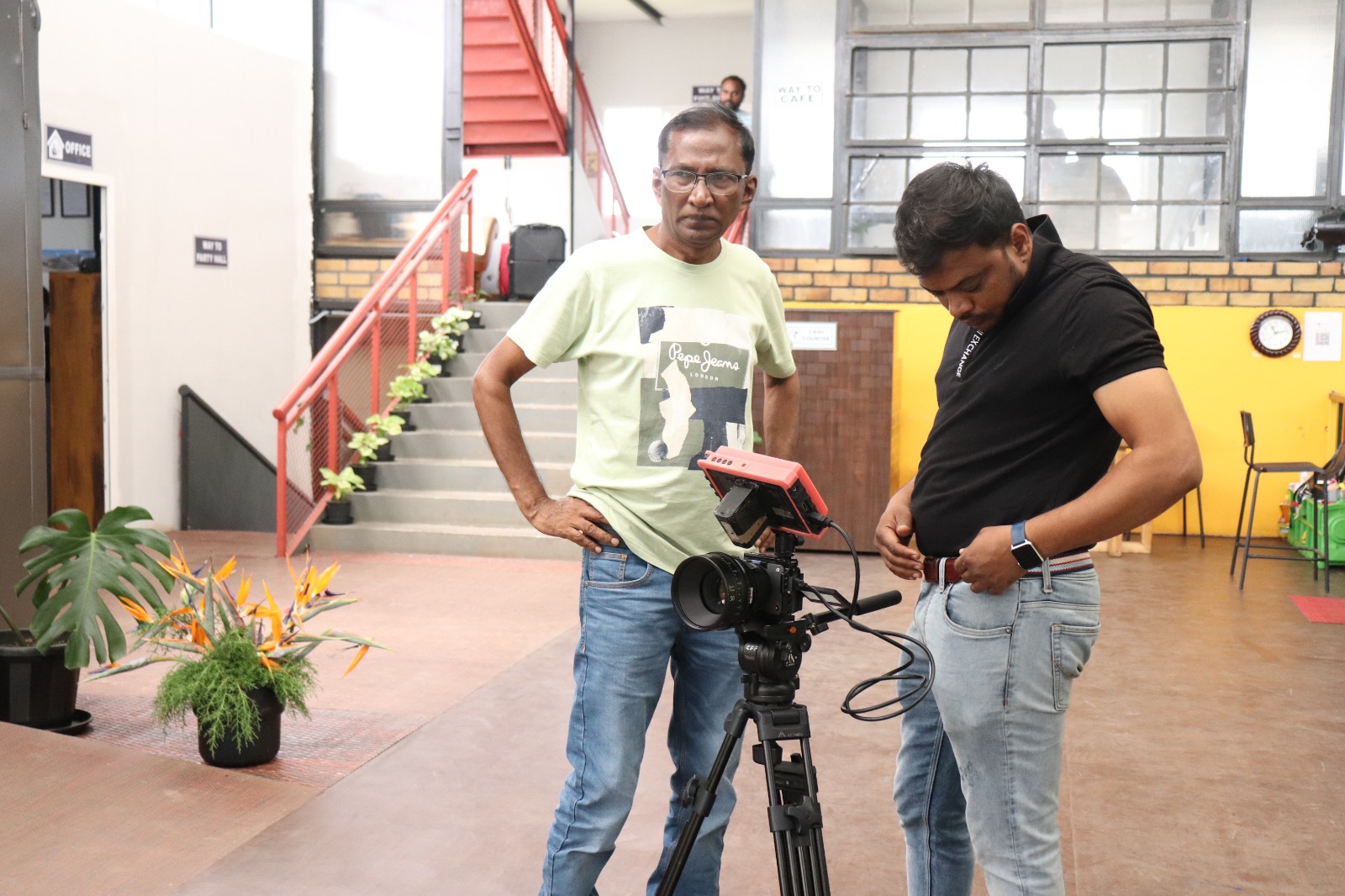 A paradigm in budget films 'Dream Girl'!
I only looked for talent, not a producer: 'Dream Girl' director M. R. Bharti!
Produced by Charulata Films. The movie 'Dream Girl' is written and directed by R.Bharti.
Jeeva has played the lead role. Harishmita, granddaughter of famous stunt actor Justin and daughter of actress Babita, has played the lead role. And also starring Prabhu Shasta, Dhruvan and Indira.
The film has cinematography by Solomon Bhoas, music by Ilamaran, lyrics by Hemant Selvaraj, Ram Sarasuram, M. D. Tamilarasan, Product Design S. Rathi,
Screenplay by M.D. Tamilarasan Krithika Das, Editing by S. B. Ahmed, co-directed by M. Pon Bhuvaneswaran.
N. Kaveri Manickam Dr. R. in the film. Gunasekaran B. Adityan are co-producers.
Public Relations Shakti Saravanan.
About the film Director M. R. When Bharathi speaks,
"This is a love story. The protagonist dreams of becoming a director in cinema. The heroine also dreams of becoming a singer.
In this way both of them are chasing their dreams. Otherwise, both of them are fun and enjoy life without wasting any drops of happiness in its course.
Both of them are contemporary and representative of modern world.Love comes between them.
A dream comes to them chasing a dream. It does some magic. Telling its colorful effects.
'Dream Girl' movie.
It is a complete love story without any spice. There is no villain in the film, but the villain is the dream.
I planned to shoot it entirely in Ooty as the story also has a coolness to it. It has been done accordingly," he says.
When asked about the shooting experience,
"This is a film that was completed in 20 days. 'Children of Heaven' was shot in less days. A film that was completed in six-seven lakhs. Even the big film 'Brave Heart' was completed in 80 call sheets. Isn't it unbelievable?
Today even the most ordinary films are shot for 60 to 70 days. They spend one crore two crores.
This is a very wrong trend due to lack of proper planning, lack of understanding of cinema and not knowing how to handle technologies.
A film can be made for 25 lakh rupees if planned properly. But they spend two crores on the same film. A few lakhs a producer can bear. But how can he bear the loss of crores of rupees? It is because of such unplanned people that cinema is stuck in crisis.
Spending crores on heroes with commercial value cannot be blamed. Somehow it will become a business. They will manage. But for such small investment films, the producer cannot bear the loss if it crosses lakhs," he said.
What does he say is the way to prevent this?
"If the film is well-planned and made with newcomers who know how to act well, the film will surely get noticed. If it is released in less theaters and not in more theaters, it will be known as a good film. The film will escape. The first scene – that one scene will tell the fate of the film. Now, it is enough to say that the film is good. .The news will spread like wildfire.One scene will tell its fate.
I have taken this film with a few lakhs in that hope. Friends helped and nature helped. "Snow and rain came and helped us at the time we expected. We planned properly and selected natural locations for shooting. We didn't waste time traveling from one location to another. Everything went smoothly," he said while talking about casting.
"I didn't look for a producer with this story. I only looked for talented people. I got the results. Both the hero and heroine and the supporting actors have done excellent work. I didn't choose them based on their beauty and looks. I chose them only based on their acting skills. It's a good result. All the cinematographers and music composers working in this film came into this film through talent.
I had previously directed the film 'Azhiyada Golamangal 2' and completed the shoot in 12 days. The amount I spent was paid to me by artist TV itself.
"The only loss for me is some unnecessary expenses. Otherwise, in the cinema where there are many business opportunities today, there is no way to lose if it is properly understood and planned and released," he says.
As the story of 'Dream Girl' is compelling, only one song has been featured. The film is slated to release on February 14, 2024, the day of Valentine's Day.