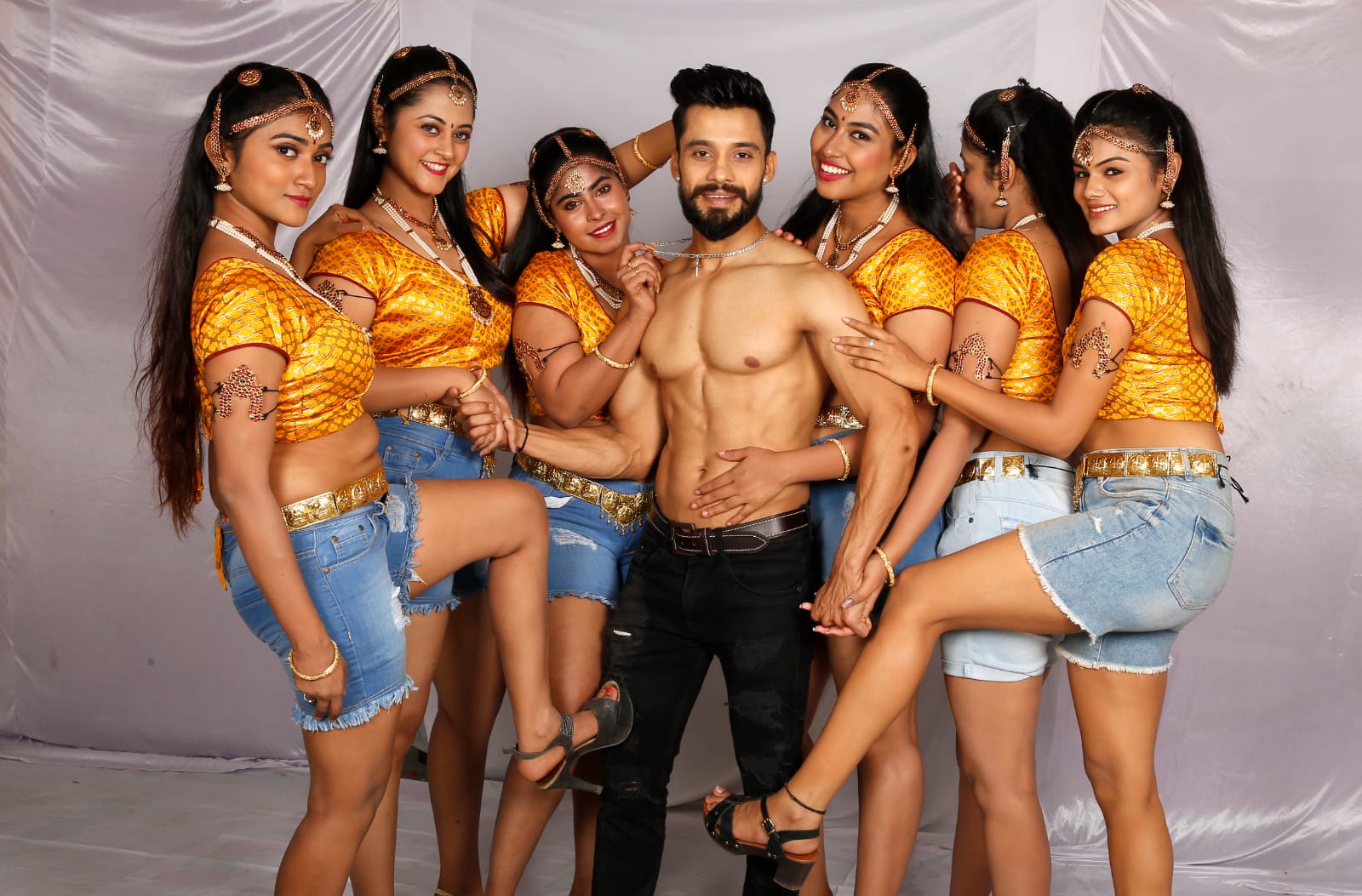 Boys don't come to this movie; This is an adult movie:
The producer of 'Ra .. .Ra .Sarasukku Rara…' is revealed!
'Ra' makes adults feel young too. .Ra .Rara to Saras…'
A movie called 'Ra..Ra.. Sarasuku Ra..Ra..' is based on ladies hostel.
is developing. It is a story that takes place in one night
This film is produced by A Jayalakshmi on behalf of Sky Wanders Entertainment.
Directed by Keshav Thepur. Music for the film by G. K. V, cinematography by R. Ramesh.
The film stars Karthik, Gayatri Patel, KPY Y Bala, Mari Vinod, Gadpadi Rajan, Viswa, Ravi Varma, Abhishek, Benjamin, Simran, Deepika, Gayatri, Sara, Jayavani, Akshita, Vijay Prasad.
The story of the film?
The story tells the story of three women caught up in a random murder and their struggles to escape. The scenes are exciting and comedic. The problems caused by the prevailing callboy culture are told with humor.
It will be a story full of crime, action and horror, full of thrilling action and clichéd incidents.
After seeing the chats of the young men and women in the ladies hostel and the free scenes in the film, the Chennai regional officer said that he could not give a censor certificate to this film, so we went to the Mumbai revising committee and bought an A certificate with cuts.
When I asked producer A. Jayalakshmi about the film….
"I decided to make the film because the story of this film caught my attention. The film has scenes depicting the contemporary era. We have to tell the culture and the emotions of the youth. That is how the story has developed. I have done everything, be it the actors or the technical facilities, as requested by the director. Accordingly, this film has been developed.
This movie is for adults. I have no hesitation in saying this. This is a movie that should be watched by people above 18 years of age. Not only young people but also adults can watch it. Now coming movies are getting UA certificate and they are coming out with drinking, smoking, murder, stabbing, blood and obscenity. The cruelty of taking children without knowing the quality of the film is happening. After starting to watch the film, we see the situation where the parents who went with the children are in a dilemma. But we're promoting it by saying, "It's an A film." Boys don't come to this film.This film is not for everyone.It is very wrong to lie and cheat. We are not interested in that," says the producer.
Produced by 9 V Studios, the film will release on November 3.
💯Fun 🅰️dult Romantic Comedy #RARASARASUKKURARA Trailer
Movie Releasing Nov 3rd in Theatres
trailer link👇
▶️https://youtu.be/iriSte4UGMo?si=bCSfJhdaAqLCeLAH
SkyWandersEntertainment #jayalakshmi @keshav_director @GKV_Music_Dir @asramesh16 @Mrtmusicoff @PROSakthiSaran
TN Release @9vstudiosreleases