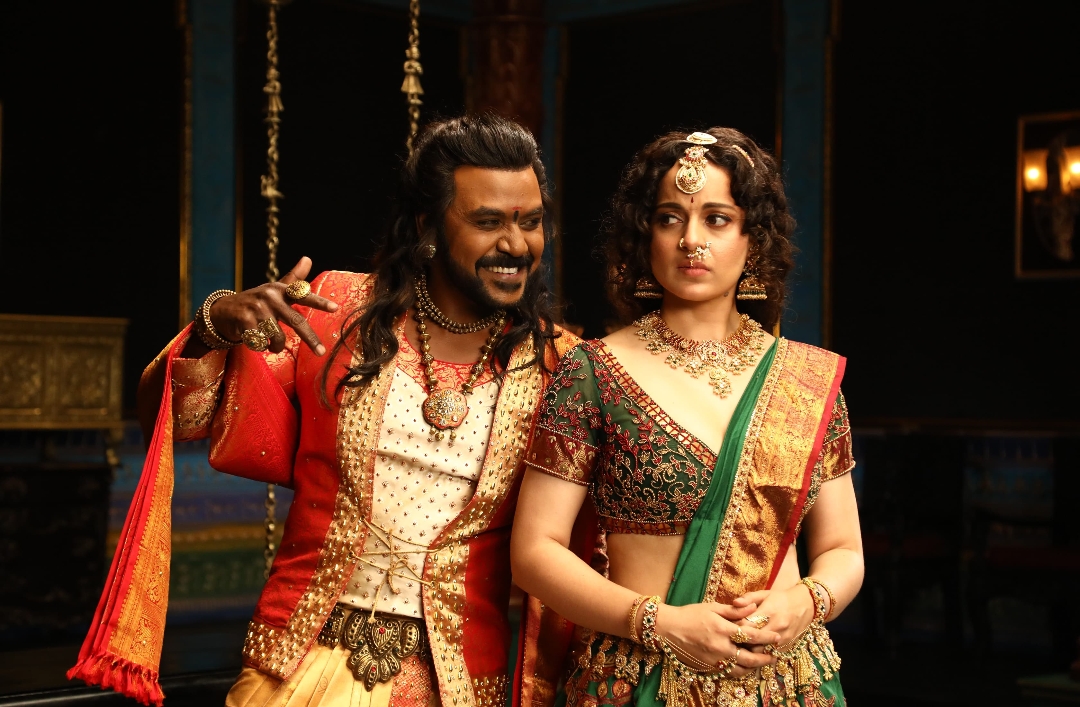 Produced by & Lyca Productions
Written & Directed by -P. Vasu
Cast – Raghava Lawrence, Kangana Ranaut, Lakshmi Menon, Mahima Nambiar, Radhika, Vadivelu, Rao Ramesh etc.
Censor Rating – U/A
Running Time – 157 Minutes
Rating – ***
In Chandramukhi, which proved a blockbuster hit just about less than 2 decades ago, super star Rajnikanth was the USP factor that propelled the film into a mega hit!
Raghava Lawrence has now taken over that mantle and sizzles and sparkles in a swashbuckling role that looks tailor made for that part!
Kangana Ranaut makes a belated entry but does create a flutter!
Lakshmi Menon ' s character is a surprise package of the film! She makes a mark effectively.
The plot is a take off from the previous film and the maker added a little more of flavor to please the contemporary viewers.
Further, there are scenes specially mounted to mount the image of the hero to further heights.
Keeravani' s music is an added attraction and the visuals of Rajasekar are a delight to watch! Had the length been pruned a bit, the film would have been more crisper!
But overall, a full-fledged commercial entertainer!