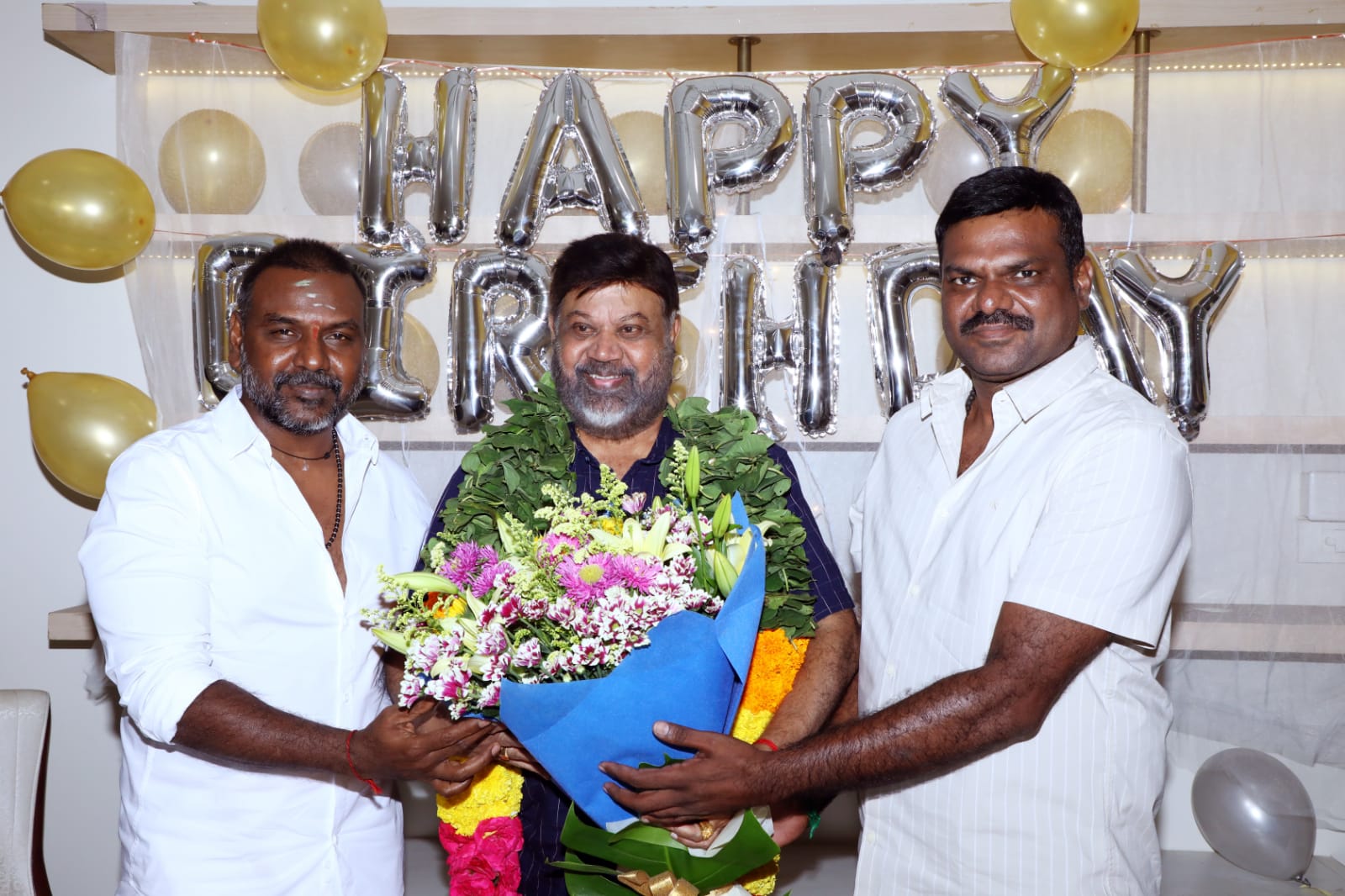 Director P. Vasu gifted laptops to assistant directors. smell
P.Vasu' s 'Chandramukhi 2' film team celebrated Vasu's birthday by cutting a cake
Veteran director P. Vasu has worked in the Tamil film industry for more than forty years and directed more than sixty successful films. On the occasion of Vasu's birthday, the team of 'Chandramukhi 2' celebrated by cutting a cake. During this, P. Vasu gave the laptop to his assistants. Gifted by Vasu.
Produced by Lyca Subhashkaran, 'Chandramukhi 2' stars choreographer and leading star actor Raghava Lawrence as the protagonist. Director P. Vasu. The film, which is the 65th film directed by Vasu, stars Raghava Lawrence along with Bollywood actress Kangana Ranaut, 'Vaigaipuyal' Vadivelu, Radhika Sarathkumar, Rao Ramesh, Vignesh, Ravi Maria, Suresh Menon, Mahima Nambiar, Lakshmi Menon, Subhiksha Krishnan and others. R. D. Cinematography by Rajasekhar and Oscar-winning music composer M. M. Keeravani has composed the music. Laika Productions has produced this film in action comedy horror genre at a huge budget. G. K. M. Tamil Kumaran. Raghavendra Lawrence in the lead role, the release of the film is going on in full swing.
Film Director P. Vasu Yesterday was Vasu's birthday. G K. M. Tamil Kumaran, Raghava Lawrence and P. Vasu' s assistants all got together and celebrated by cutting a cake. During this Director B. Vasu shared the joy by gifting laptops to his assistants.
The preview of 'Chandramukhi 2' has been released and has set a record of millions of viewers. In this case, the film will be released in theaters worldwide on September 28 in Tamil, Telugu, Malayalam, Kannada and Hindi languages.
Meanwhile, director P. Vasu is celebrating his birthday. It is noteworthy that Vasu has gifted a laptop to his assistants.