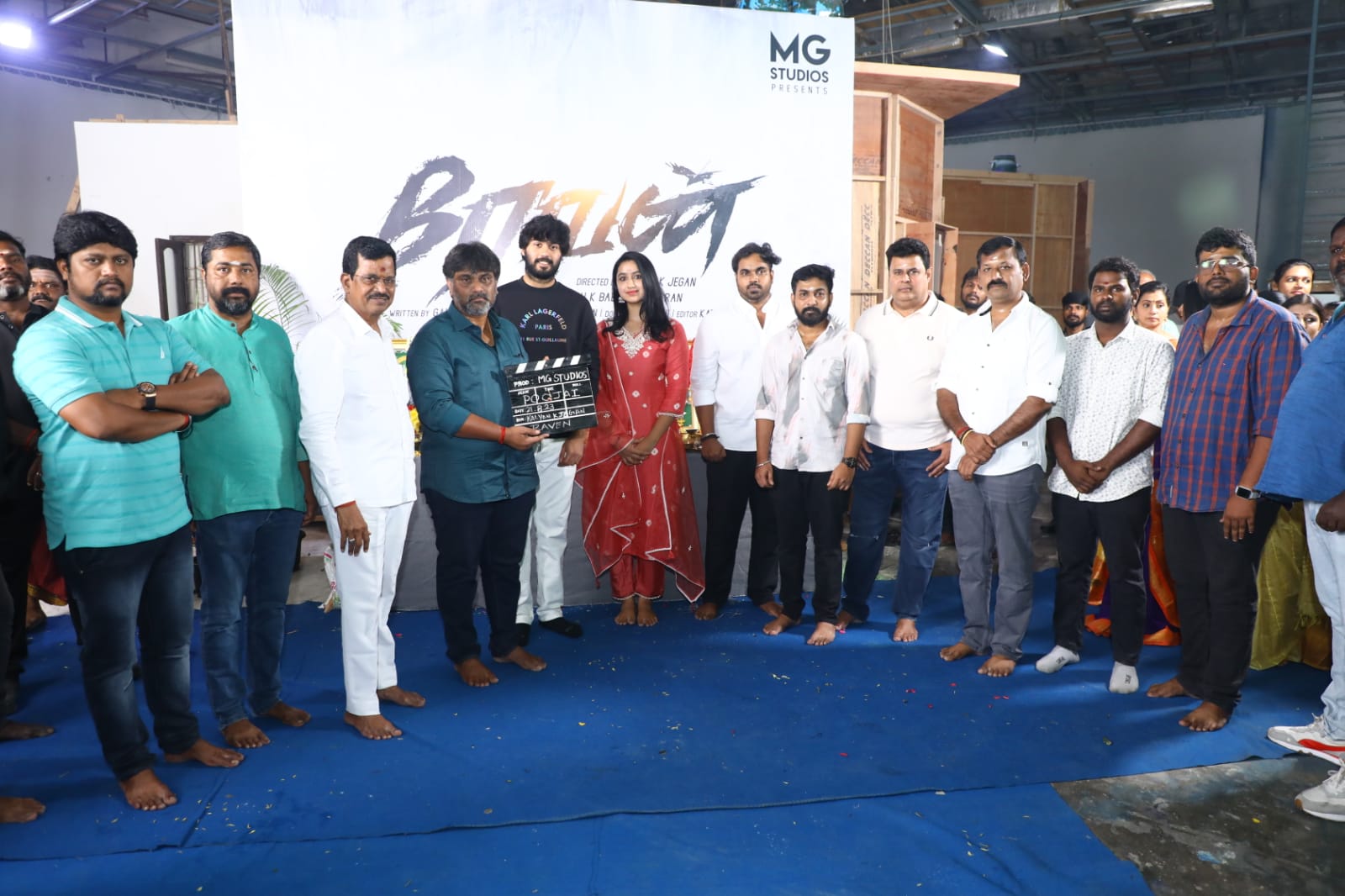 ENGLISH PRESS RELEASE
Dada' movie fame director Ganesh K Babu presents his next movie titledRaven'.
"A new film is scripted by Dada fame director Ganesh K Babu", This film called`Raven' is produced by MG Studios and written & screen played by Ganesh K Babu, who is also the director of the film Dada," and the shooting of the new film has begun with a pooja!
On behalf of MG Studios
APV. Maran is producing Raven' along with director Ganesh K Babu, who is doing screenplay and production and is also directed by director Kalyan K Jegan. The shooting ofRaven' starring debut actor Ajay Karthi started today with a simple pooja for the crew to attend.
Producers Kalaipuli S Thanu,
S.S. Lalith Kumar, and Five Star Kathiresan , Five star Senthil , Rockfort Entertainment Muruganantham, Arun vishwa, Distributor Kovai Aravindh & Directors Por Thozhil Vignesh Raja, Yaathisai Dharani Rajendran , Good night Vinayak Chandrasekaran were present and congratulated the crew.
`Raven ' is shaping up to be a film telling the story of the modern generation of newcomers in a diverse field. Director Ganesh K. Babu, who made a comeback in the Tamil film industry with Dada, will write the screenplay, and Kalyan K. Jagan, who worked as his co-director, will make his directorial debut.
Ajay Karthik will make his debut in the film, and actor Nethran's daughter Anchana will play the female lead. Director K. Bhagyaraj,
Vtv Ganesh, Veera , indhumathi
and P. Arunachaleswaran are playing the most vital roles in this film.
The team has decided to shoot the film in one phase. The entire shooting will take place in and around Chennai. Information about the first look and title look of the film will be officially announced soon.
Technical team details
Production Company – MG studios
Producers – APV. Maran, Ganesh K Babu
Story, Screenplay – Ganesh K Babu.
Director – Kalyan k jegan
Cinematography – Ravi Shakti
Music Director – Manu Ramesan
Editor – Kathiresh Alakesan
Art Direction – Shanmuga Raja
Executive Producer:- Meena Arunesh
Sound Design – Arunachalam Shivalingam
Stunt – Naif Naren
Designs – Vikrant
coustume designer – Gayathri Balasubramanian
Stills – Kumaresan
CG – NxGen Media
Public Relations – Thirumurugan, Barani Alagiri