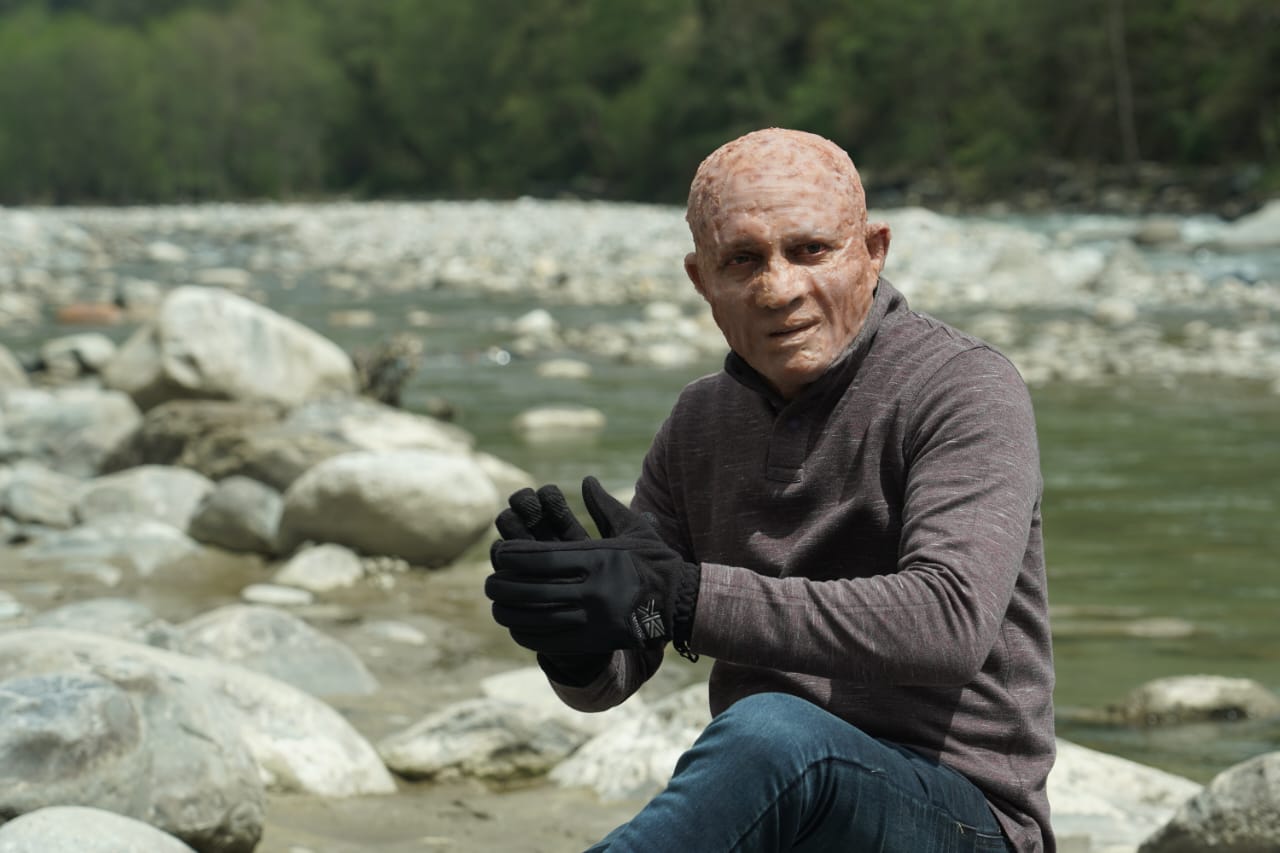 Actor Pinoj Willia wore 18 hours of make-up for the film "Samara".
It will hit theaters on October 13.
Peacock Art House, an art house by M.K. Produced by Subhakaran, Anuj Varghese and Vijayadhat, the film "Samara" has been produced in three languages namely Malayalam, Tamil and Hindi.
After "Dhuruvangal Patinaru", Raghuman, who acted in films with different storylines, is now in 'Samara'.
In a character that appeals to all parties greatly
has acted. Bharat and Tom Gad, Bisal Prasanna, Cance Mathew George, Sonali Sudden, Tinij
Villa, Sri La Lakshmi, Sinu
Siddharth, Sanjana Dibu, Rahul,
Starring Pinoj Doge, Gojnikrishna, and others.
Bajrangi Bhaijaan in Hindi,
Jolly LLB 2, Tamil
Visvarupam 2 of the images
By Popular Bollywood Actor
Mirsarwar is playing the lead role.
Cinematography – Sinu Siddharth
Music – Deepak Warrier
Background Music – Gopi Sundar
Lyrics – Editing – R. J. Pappan
Stunt – Dinesh Ghasi
Dance – Danny Bowle
Produced by – M.K. Subhakaran,
Anuj Varghese.
Story, Screenplay, Animation –Charles Joseph.
Pinoj Willia, who played the main romantic role in the film, has a cinematic experience….
In the ever-evolving landscape of Malayalam cinema, a new star is gradually climbing to greater heights – Pinoj Willia. His journey from humble beginnings to becoming a famous actor is marked by his dedication and remarkable performances.
Pinoj Willia recently starred in the highly anticipated Rahman starrer "Samara" which hit the screens in Malayalam last month. What sets Pinoje apart in this film is that he underwent an 18-hour transformation with special prosthetic makeup to portray the character of Alan Moses. He portrayed the brutal character of a bomb survivor, using only his eyes to express emotions. This exceptional effort left audiences and critics alike in awe.
But "Samara" is only one chapter in Pinozh's growing career. He also played an important role in the Malayalam film "Pendulum", which broke new ground as a first-time travel film in the industry. Pinocchio's versatility shines through as he transitions seamlessly between his diverse roles.
One of her notable achievements was acting in the Malayalam film "Ottachodyam" opposite veteran actor Ranji Panikkar, where her performance received critical acclaim from well-known critics.
Pinocchio's journey in the world of entertainment didn't start on the silver screen; He has a strong foundation in theater and many stage performances. This background undoubtedly contributed to his screen presence and the depth he brings to his characters.
Born in India, Pinoj Willia now calls Australia home, where he lives with his wife and children. Despite the geographical distance from his roots, his heart is firmly attached to his Indian heritage, which is reflected in his authentic portrayals on screen.
Pinocchio's performance in "Samara" and "Pendulum" earned him appreciation from all fans and established him as a rising star in Malayalam cinema.
Pinoj Willia was awarded the Special Jury Award by the Puraskara Samiti for his performances in "Samara" and Pendulum. His journey through this is one that will ensure many more cinematic successes in the years to come.
Currently Samara is releasing in Tamil and is highly anticipated.
He has produced films such as Kavian and the upcoming Samharini, Lockdown Nights, which is currently gearing up to be a huge hit.
2 M Cinema Vinod Sabareesh is releasing this film in theaters on 13th of this month across Tamil Nadu.