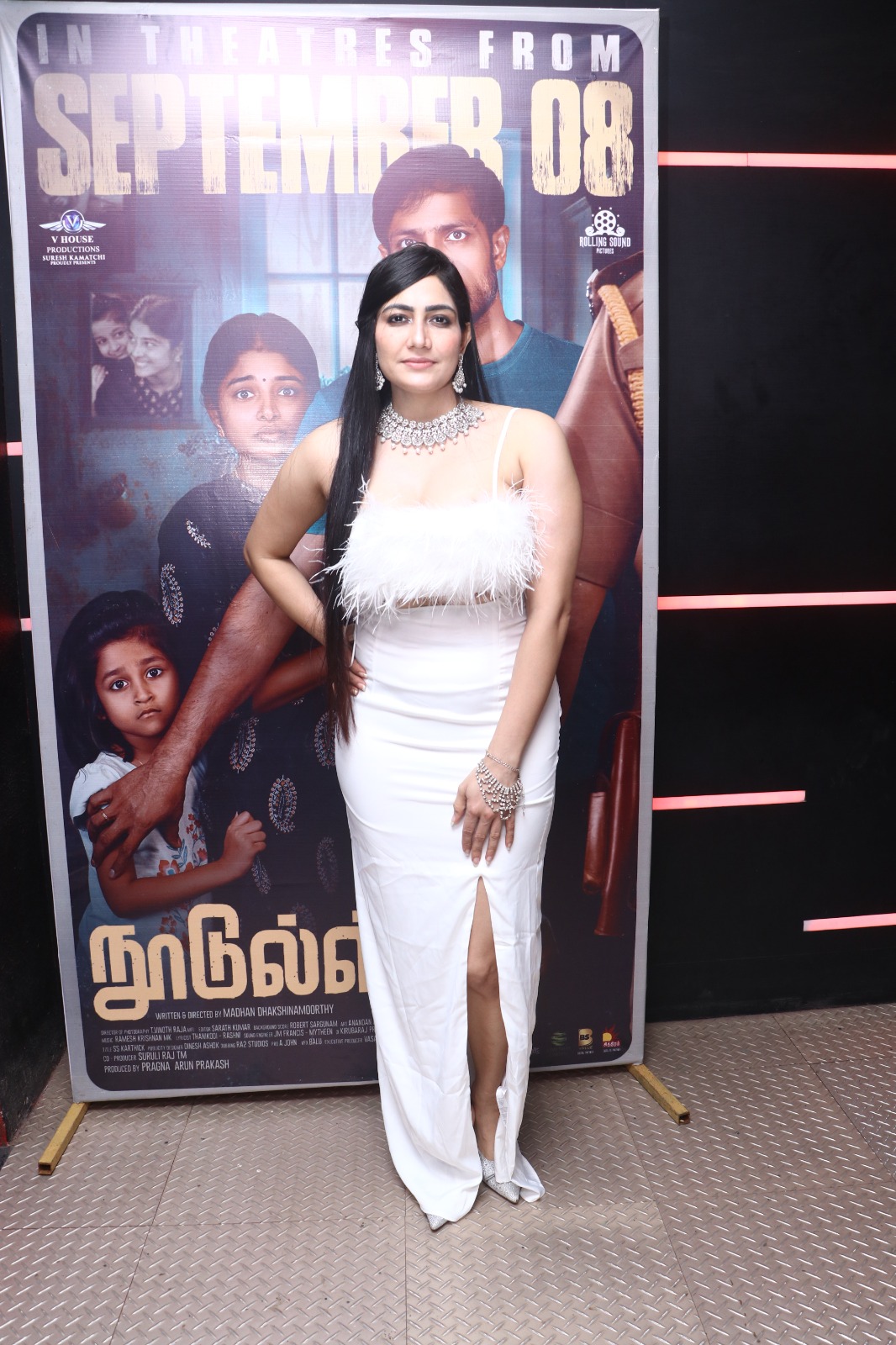 Aruvi Madhan's Noodles will be a Feast of Emotions & Humour
Critically-acclaimed 2015 hit movie 'Aruvi' opened gates of film industry for many talented artistes, who established a substantial position, by unleashing their acting potentials. Actor Madhan Kumar is one among them, who was fondly ennobled as 'Aruvi' Madhan. He continued to exhibit his brilliant and naturalistic performances in the movies like Ayali, Thunivu, Ayothi, Bumper, Maamannan, Maaveeran and others. He is now embarking on a journey as filmmaker with the movie 'Noodles'.
The film is produced by Arun Prakash of Rolling Sound Pictures, which features, Harish Uthaman, the most-acclaimed actor of South Indian industry, playing the lead character.
Actress Sheela Rajkumar, who proved her credibility as an outstanding actress in the movies like To Let, Mandela, and many films is playing the female lead character. Baby Artiste Rowdy Baby fame Aliya is playing the lead characters' daughter in this movie. Besides, Aruvi Madhan is playing an important character in this movie.
With the film gearing up for the worldwide theatrical release shortly, Aruvi Madhan shares his experience of creating this movie, and how Harish Uthaman got onboard for this movie.
He says, "Few years ago, Harish Uthaman, who saw my short film 'Seethayanam' and appreciated my work. Later, I crafted a script revolving around father-daughter relationship in Telugu for actor Nani, and narrated to Harish. At the same time, I was little reluctant on how to approach even without a single film experience as director. It was during that time corona lockdown had occurred, and I gradually started writing the script of 'Noodles'.
When I told the script to Harish Uthaman, he suggested that Jai Bhim Manikandan will befittingly suit this character. I approached Harish to play the role of police inspector, which I have essayed now. Although he had played the cop role in many movies, he still agreed to do it for my request. Later the tables turned around, where I played the cop and he played the lead character.
When I was looking out for a natural performer to play his wife's character, Sheela Rajkumar came to my mind, after watching her fabulous performances in the movies like Tolet, Mandela.
Harish Uthaman, throughout my narration process, retained the same excitement. After completing the narration, he said, 'As soon as you started narrating the script, I could feel the lump in my throat, especially the climax'. I felt appreciated with his words of extolments.
In the same manner, when I narrated the script to Sheela Rajkumar, she enjoyed and even smiled in many places. Later, when she told me the film gave her an experience of watching Kalakalappu 2, I was shocked. However, after watching the film, I could witnessed that it gave the same impact of what Harish and Sheela told me. There was tension, emotions and humour at the same time. Everyone, who saw the film appreciated it a lot. Especially, Sakthi Film Factory Sakthivelan acclaimed the film stating that he thoroughly enjoyed the film."