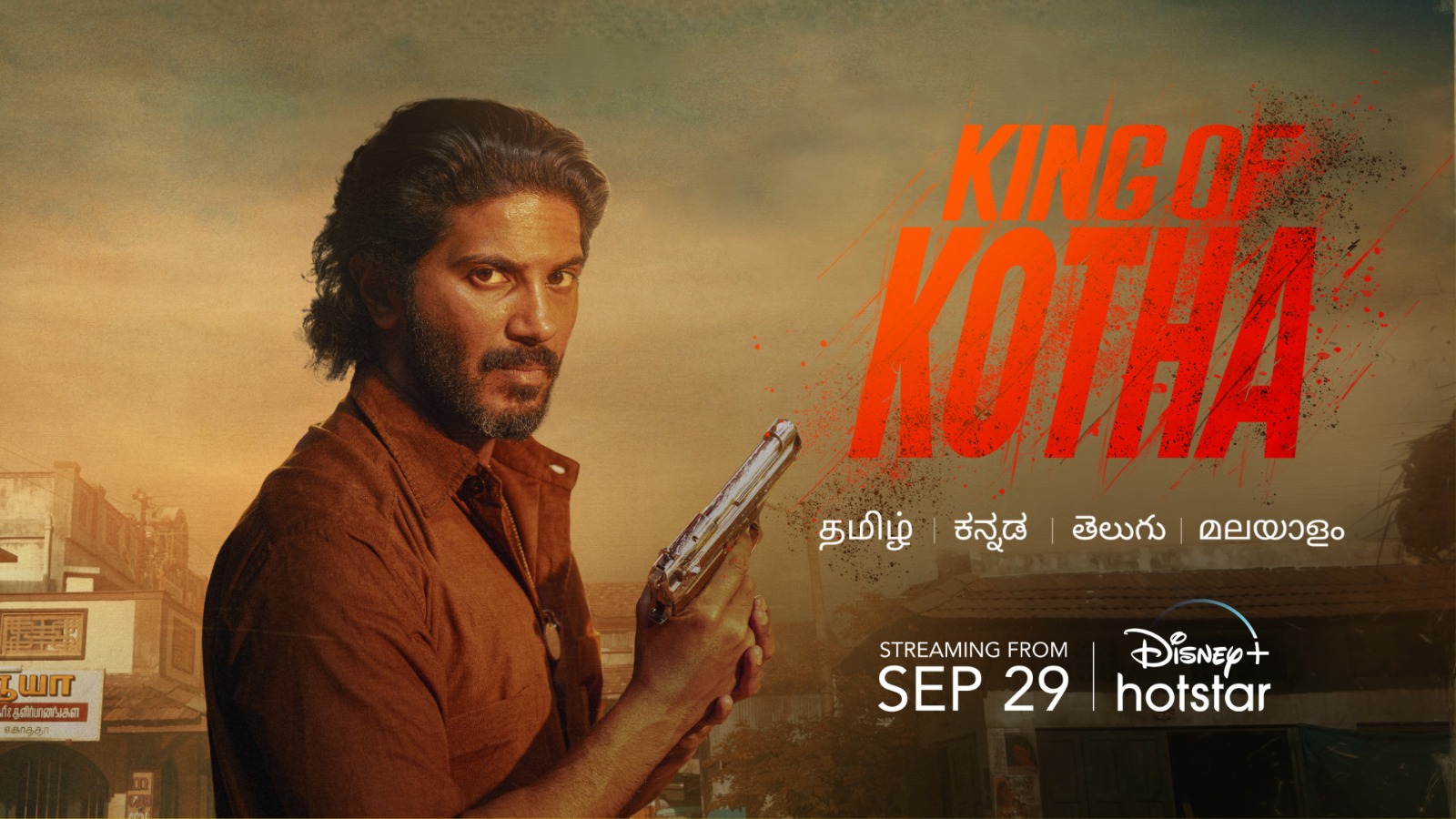 Dulquer Salmaan's "King of Kotha" from September 29 on Disney+ Hotstar !!!
Starting September 29, streaming on Disney+ Hotstar – "King of Kotha" Watch the epic rise of the new king!!!
"King of Kotha" – Streaming on Disney+ Hotstar from September 29, 2023, enjoy a new experience in a new world. This thrilling crime drama is directed by Abhilash Joshi and written by Abhilash N Chandran. The film stars Dulquer Salmaan and Aishwarya Lakshmi in lead roles. , starring Prasanna, Shabbir Kallarakkal, Gokul Suresh, Naila Usha, Anika Surendran, Shammi Thilagan, Sudhi Koppa, Semban Vinod Jose, Ritika Singh and Chaubeen Shakir Singh.
The story of this film is the journey of a young man named Raju who steps into the world of "King of Kotha" and the change he brings about in the world of gangsters. The film is about the evolution of Raju in his journey from being a very ordinary man to becoming a gangster underworld. He performs sacrifices to reach the pinnacle of power in the city of Gota. Rather than being a standard gangster story, the film also tells the side of love with an exciting screenplay that gives an immersive cinematic experience.
Produced by Wayfarer Films and Zee Studios, "King of Kotha" will be an unforgettable cinematic experience with stellar cast, unique plot, exciting screenplay, unpredictable twists and turns.
About Disney+ Hotstar:
Disney+ Hotstar (formerly Hotstar) is India's leading streaming platform that has changed the way Indians are entertained – from their favorite TV shows and movies to sports events, with a wide range of content in India, Disney+ Hotstar offers over 100,000 hours of TV shows and movies in 8 languages and every Also provides coverage of major global sporting event.
YT link: https://www.youtube.com/watch?v=YpD3MtwgQ38