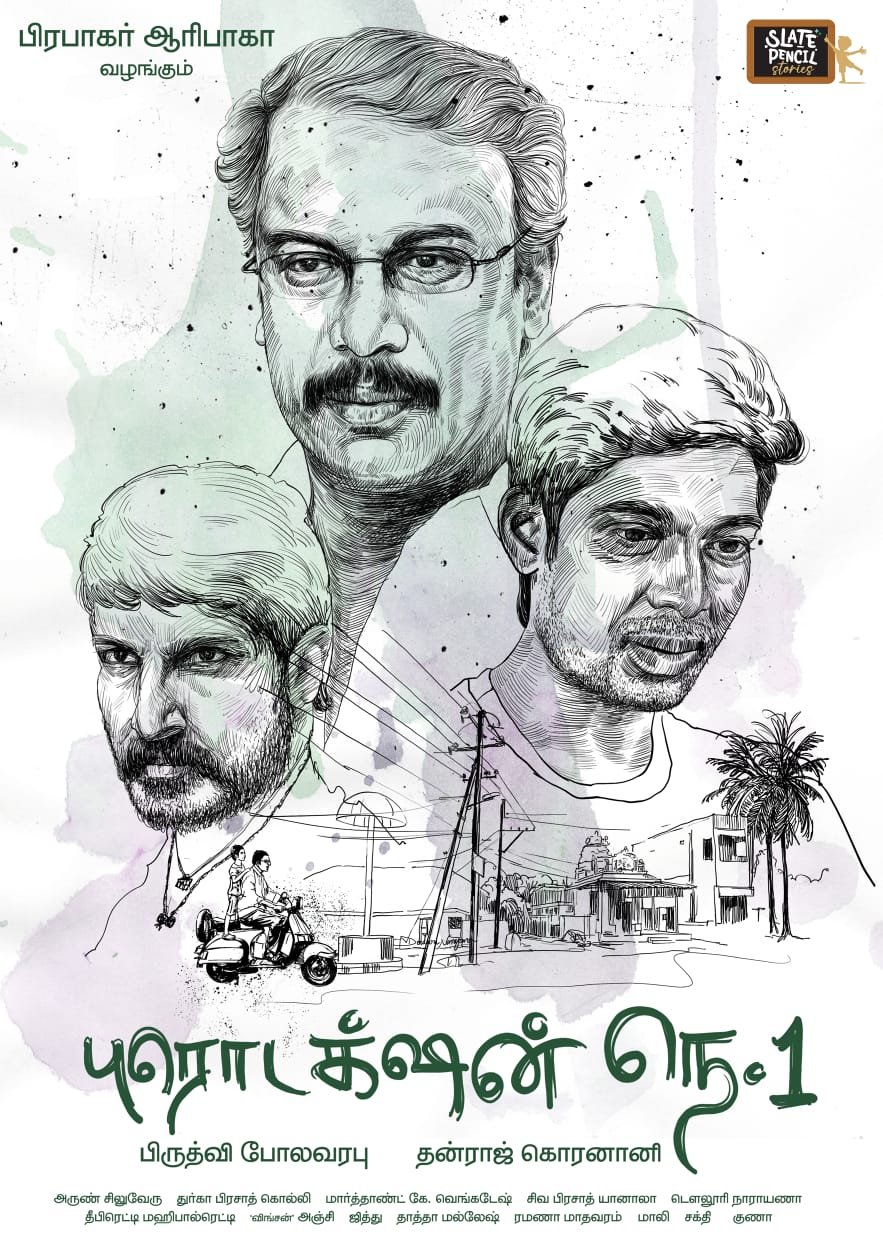 Samuthirakani in the lead role in Telugu and Tamil
The new film of acting starts with Poojai.
Presented by Slate Pencil Stories Banner Prabhakar Aribaga,
Produced by Prithvi Polavarapu
Famous Telugu actor Dhanraj
Directed by Koranani, the bilingual film opened with a pooja in Hyderabad.
Dear Comrade film director Bharat, and director Subbu, Sivabalaji started the program by clapping.
Sudhir, Sammak Chandra, Thagubothu Ramesh, Madhu Nandan, Gayum, Bhoopal, Prithvi, Rocket Raghava and many others participated in this event.
It will develop from the emotional angle of father and son
This film is unique which no one has told before
Forms into a story that contains the concept.
The shooting of this film will take place on November 9 in places like Hyderabad, Chennai, Madurai Theni, Dindigul.
The team is going to release the first look of the film soon.
Vimana director Sivaprasad has written the story for this film.
Music – Arun Siluveru,
Cinematography – Durga Prasad
Art – Dauluri Narayana.
Verse – Mali
Cinematography – Marthandamk Venkatesh.
Executive Producer Dipretty Mahipal Reddy,
Written and directed by Dhanraj Kornani