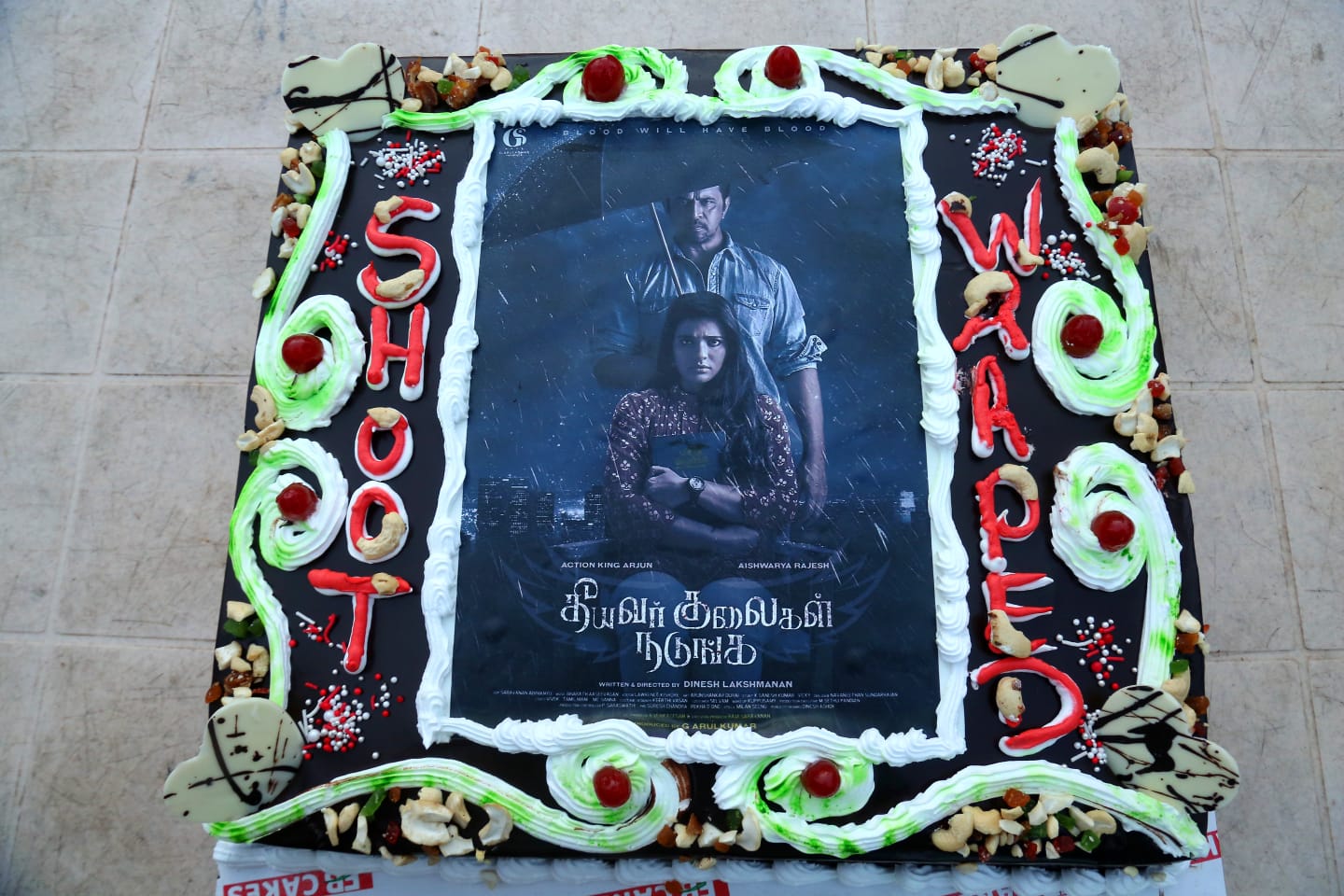 Arjun-Aishwarya Rajesh starrer 'Thiyavar Kulaigal Nadunga' shooting complete
The film crew has announced that the shooting of the film 'Theeavaar Kulaigal Nadunga' starring 'Action King' Arjun-Aishwarya Rajesh in the lead roles has been completed by releasing an exclusive photo.
The first film under the direction of debutant director Dinesh Ilacchumanan is 'Theeavaar Gulaiy Nadunga'. It features 'Action King' Arjun, Aishwarya Rajesh, 'Bigg Boss' Abhirami, Ramkumar, G. K. Reddy, Lokhu, writer and actor Vela.Ramamoorthy, Thangadurai, Frank Star Rahul, O. A. K. Sundar and many others have acted. Saravanan Abhimanyu has done the cinematography for this film and Bharat Asivakan has composed the music. Editing by Lawrence Kishore
Navaneethan Sundarrajan wrote the dialogues and Arunshankar Durai took care of the art direction. The film is being developed as an investigation action thriller by G. S. Producer G. on behalf of the film company Arts. Produced by Arul Kumar.
The film crew has released an exclusive photo and said that the shooting of the film has been completed. Following this, the final stages of the film are currently underway. While the first look poster of the film which has already been released has been well received by the fans, it is expected that the motion poster, single track and teaser of the film will be released soon.
Expectations are rising among the audience for the film as 'Action King' Arjun – Aishwarya Rajesh is teaming up for the first time.