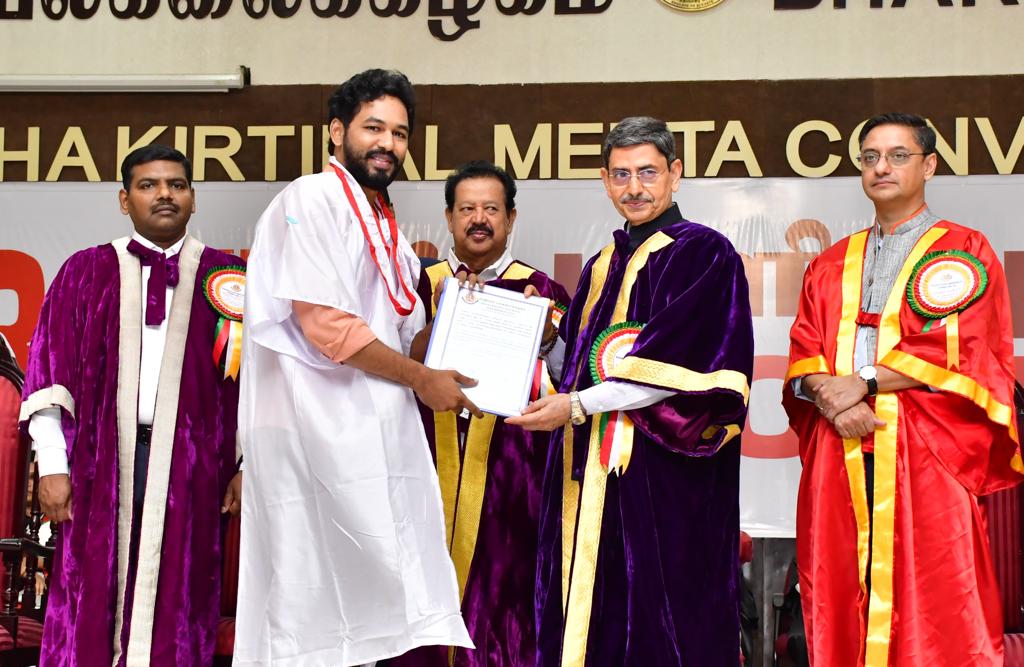 Five years of study – earned a Ph.D. HipHop Tamila Adi
Hiphop Tamila Adi is famous for releasing rap songs as a solo artist. Later, he acted and directed films in Tamil cinema as a music composer, rap singer, actor and director.
He has composed music for many films including 'Ambala', 'Dani Oruvan', 'Aranmanai-2', 'Kathakali', ' 'Imaikka Nodigal', 'Komali', 'Action'. Meanwhile, he directed the film 'Meisaiyai Murukku' and made his debut as the protagonist. Subsequently, he acted in the lead role in the films 'Napte Thunai', 'Naan Sirithaal' and 'Anbarivu'. His recently released movie 'Veeran' was well received by fans.
Hiphop Tamizha Adhi has been researching 'Musical Entrepreneurship' for the last 5 years in the management department of Bharatiyar University, Coimbatore. Introducing many new solo artists to the film industry, HipHop Tamila Aadiku hopes that her research will help those who make music their careers. Ph.D. After completing the research course, the 38th convocation ceremony held at Bharatiyar University (24-08-2023) for HipHop Adiku Methaku Tamil Nadu Governor R.N. Ravi awarded the Ph.D. This is the first time in India that a person has received a doctorate in the research field of music entrepreneurship.
Following this, Hiphop Tamizha Adhi who spoke to the media said:
"Five years of research in the field of entrepreneurship in music, I completed the research last year. In that way, today, I received the corresponding degree at the graduation ceremony. Studying while doing other tasks was a bit difficult I think the film will release in the next two to three months.