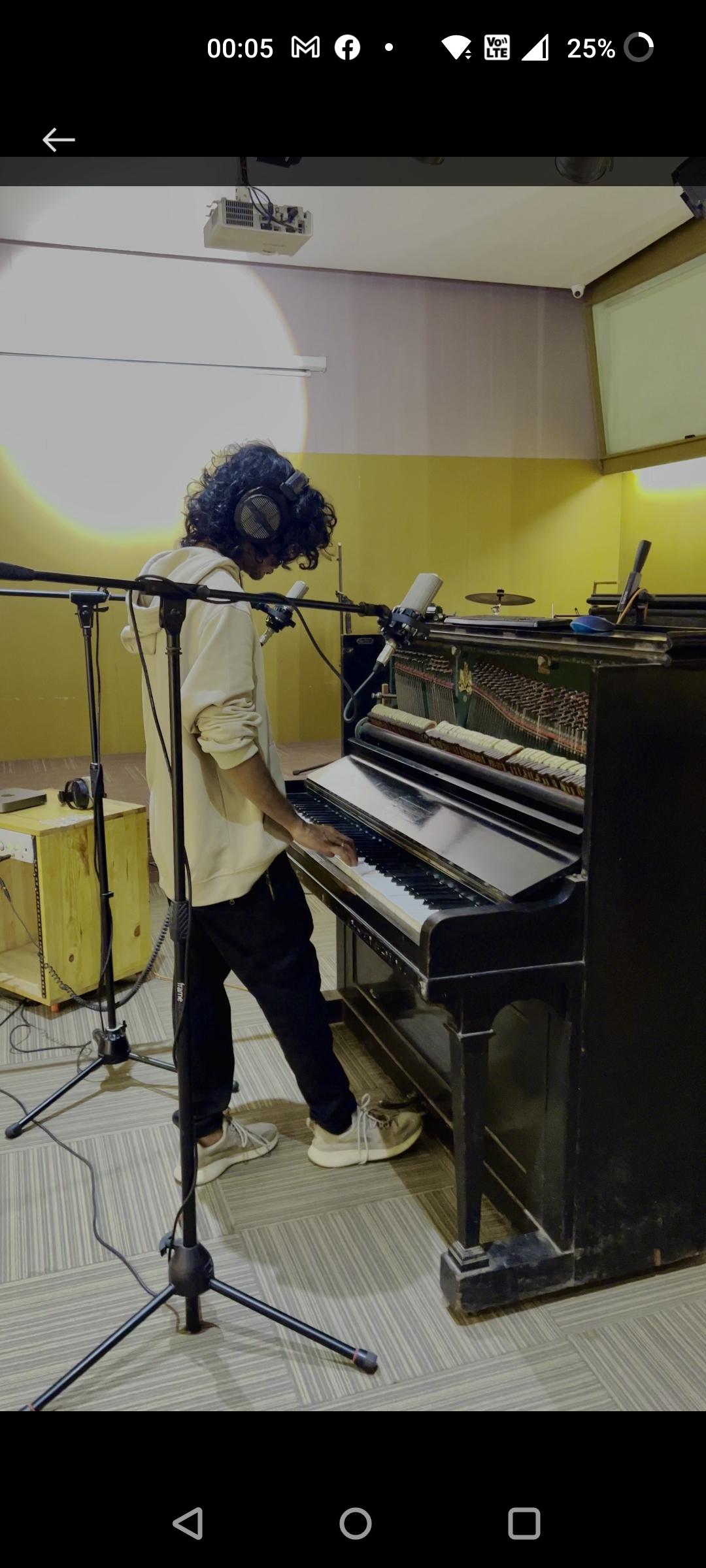 Shaping Sonic Terror in "Pizza 3"
In the realm of film music, Arun Raj shines as a visionary who challenges conventions. His latest work, "Pizza 3," featuring Ashwin Kakkamanu and Kali Venkat, demonstrates his unmatched ability to transform sound into an unforgettable experience.
Musical score from a broken 200 year old piano
For "Pizza 3," Arun Raj embarked on an extraordinary sonic journey, Seeking unprecedented sounds. The search led him to the historic 'Musee Musicals (Est.1842),' the country's oldest musical store, where he found a 200 year old broken piano. Determined to breathe new life into this forgotten instrument, Arun Raj and his team embarked on an intensive endeavor and transported it to a huge hall, recorded the sounds with various techniques, and the resulting sounds formed a unique sonic palette.
Harmonizing the Unknown
Arun Raj's ingenuity extends to assembling a choir of strangers, who were not well-trained vocalists. This unconventional harmony of singers who were new to group recordings, brought forth a very unique horror sound that he used throughout the film to infuse an unsettling dimension that resonates with the horror genre's essence. He also used an orchestra and recorded different types of sound effects from them rather than the usual melodies undertones that strings are known for.
A Sonic Masterpiece
Arun Raj's work in "Pizza 3" showcases his knack for pushing boundaries. Through the integration of unconventional instruments, unexpected vibrations, and uncoordinated harmonies, he redefines the sonic landscape of horror cinema. Arun Raj cements his reputation as an avant-garde composer, forever altering the landscape of film music.