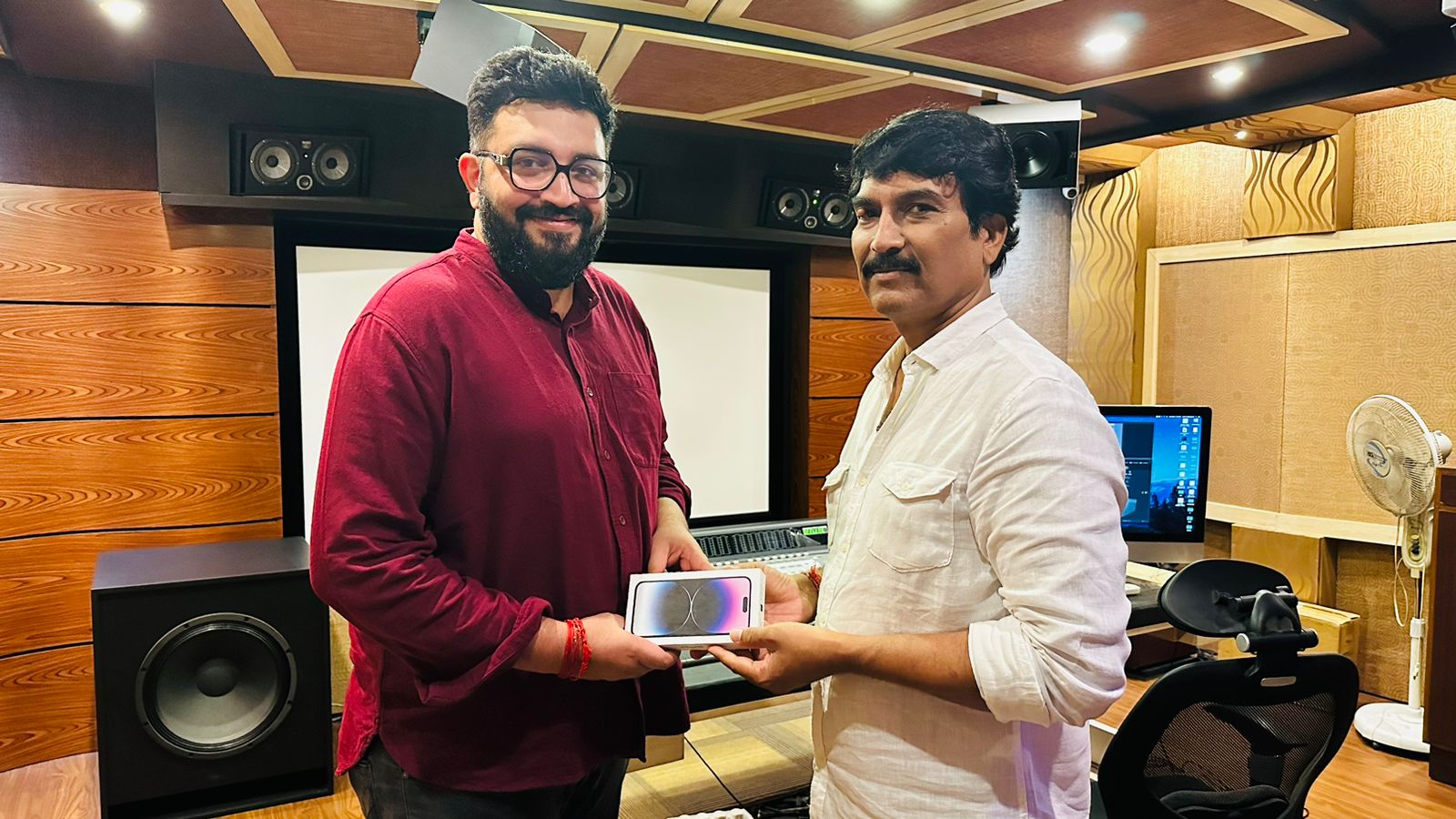 "One 2 One" film director K. Thirugnanam gave an IPhone to music composer Siddharth Vipin!!
Sundar.C, Anurag Kashyap together to threaten "One 2 One" !
Produced by 24 HRS Productions colossus, "One 2 One" is written and directed by director K. Thirugnanam, with Sundar.C in the lead and Bollywood director Anurag Kashyap as the villain. While the entire shoot has been completed, the final stage work is currently in full swing.
Music composer Siddharth Vipin has composed four songs in the film. He has also composed an amazing theme music. Inspired by composer Siddharth Vipin's music, director K. Thirugnanam gifted him a new IPhone.
It is worth noting that this is the second film directed by director K. Thirugnanam after Paramapatham Elethu which was produced and released in Trisha's role.
Sundar C is playing the lead role in the film which is going to be a sensational commercial film with a lively screenplay. Bollywood director Anurag Kashyap, Vijay Varman and actress Neetu Chandra are playing the lead roles. Also starring Ragini Dwivedi and Baby Manasvi.
While the shooting of the film has been completed, the final stages of the film are in full swing. The details about the first look, teaser, trailer of the film will be officially announced soon.