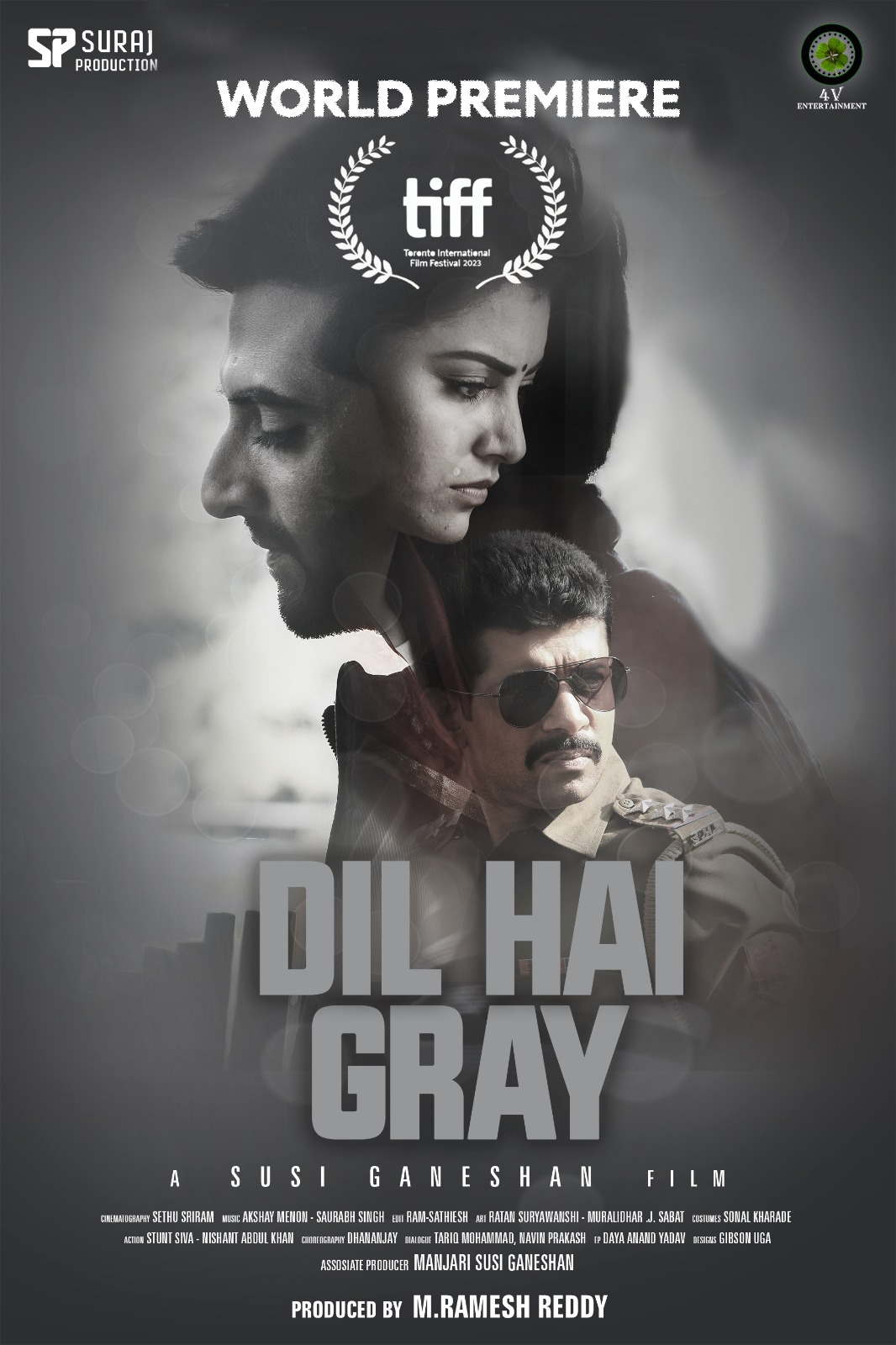 Susi Ganeshan' s Dil Hai Gray at Toronto International Film Festival!
Susi Ganeshan's Dil Hai Gray has been selected to be screened at the prestigious Toronto International Film Festival, thanks to the patronage of National Film Development Corporation of India.
It will be released on September 12th and has its World Premiere at the Film Festival.
Vineetkumar Singh, Akshay Oberoi and Urvashi Rautela have acted in the film the theme of which has been broad based on Uttar Pradesh Police Department. Produced by Ramesh Reddy.
In today's world of social media, where we live like as though living in roofless houses as everything concerning our privacy gets exposed!
Sushi Ganeshan talks about the selection of this film which analyzes the danger of invasion of privacy! What if privacy is stolen is the crux of the plot .
"Our film being shortlisted and selected by the Indian Government is the biggest honor for this film. Moreover, the very first screening has been scheduled at the Toronto Film Festival which will eventually turn the attention of the world market towards the film," he said.
Sushi Ganeshan, co-producer Manjari Sushi Ganesan and actress Urvashi Rautela are going to Canada to participate in the Special Screening. They also attend the inauguration of the "Indian Pavilion" of NFDC. Dil Hai Gray, which will be released later this year, is expected to hold a strong position critically and commercially at the Festival.