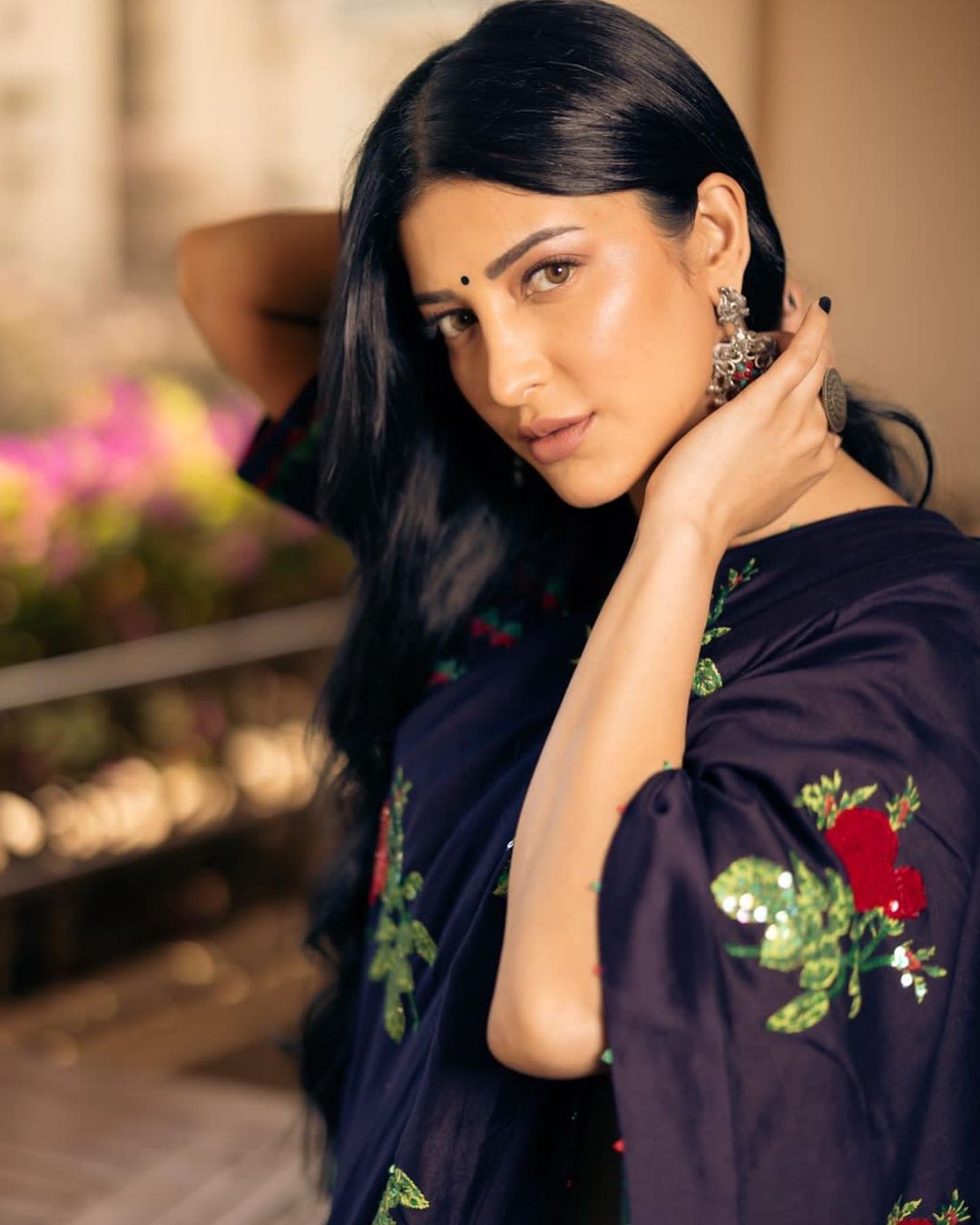 Shruti Haasan doing wonders in five languages
Shruti Haasan, who is shining as a leading star actress in the Indian film industry with a multi-faceted personality as a musician, lyricist, music composer, and actress, has surprised the film world and fans by speaking background in five languages for the film 'Salar', which she is currently acting in.
'Salar – Part 1 Cheesefire' is a new movie under the direction of director Prashant Neel who directed the mega hit 'KGF'. Pan-Indian star actor Prabhas, Shruti Haasan, Prithviraj Sukumaran, Jagapathibabu, Tinu Anand, Ishwari Rao, Shreya Reddy, Ramachandra Raju and others have acted in it. Cinematography by Bhuvan Gowda, the music is composed by Ravi Basrur. This film is being prepared as a mass action entertainer and has been produced by producer Vijay Krakanthur on behalf of Hombale Films at a huge cost.
The first part of the film titled :Salar – Part 1 Cheesefire' will be released in theaters worldwide on September 28 in Indian languages Tamil, Telugu, Malayalam, Kannada and Hindi.
Currently, the final stages of the film 'Salar – Part 1 Seasfire' are going on in full swing. Actress Shruti Haasan, who plays the heroine of the film, narrates her character in her own voice. Apart from Tamil, he also speaks in five languages like Telugu, Kannada, Malayalam and Hindi. This effort of his has received great appreciation not only from the film industry but also from the fans.
Meanwhile, it is noteworthy that the two Telugu films 'Veerasimha Reddy' and 'Voltare Veeraiya' released this year starring actress Shruti Haasan have collected more than 100 crore rupees and she is currently acting in Telugu and English films 'Hi Nanna' and 'The Eye'. .