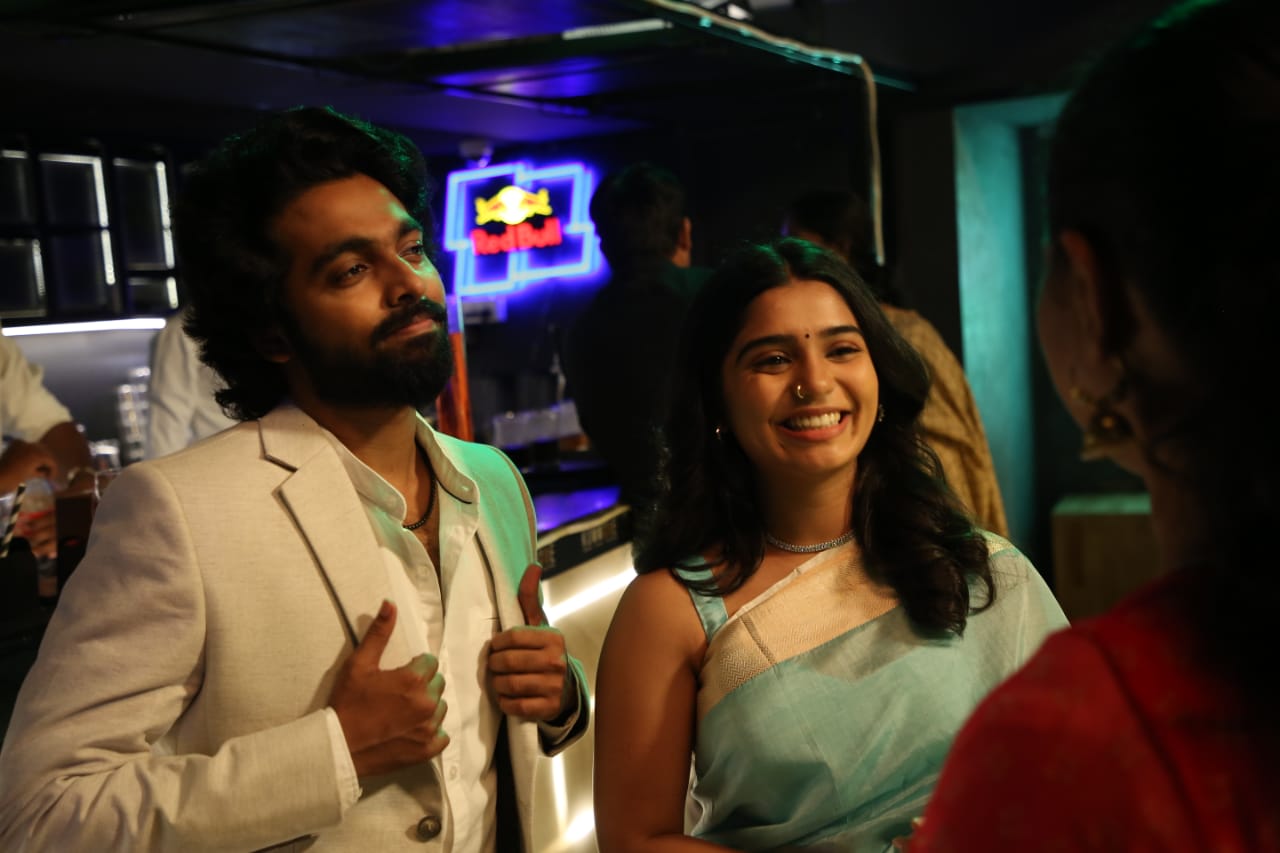 'Aditaye' which is gathering praise from fans*
G.V., who is creating a record in collection. Prakash Kumar's 'Adiyaye'
Produced by Prabha Premkumar under Mali & Manvi Movie Makers and directed by Vignesh Karthik, G.V. Prakash Kumar- Gauri Kishan starrer 'Adiyae' was a huge success both critically and at the box office.
The film released on 25th August. 'Adiyae' has become the highest grossing film of the week by grossing more than expected on the first day of its release, more than that on the second day and more than that on the third day. And this movie is going to be released in the world from September 1st. After that, the film's collection will increase further, according to the film industry businessmen.
With the science fiction of Alternative Reality, Multiverse, Parallel Universe, Time Travel, Time Loop, etc., the film featured an interesting romance as a screenplay, which attracted the fans from all walks of life and registered a huge success. is coming
After the success of 'Adiyae', Mali & Manvi Movie Makers, which produced the film, is sure to continue to be a leading film production company in the Tamil film industry by providing quality works.