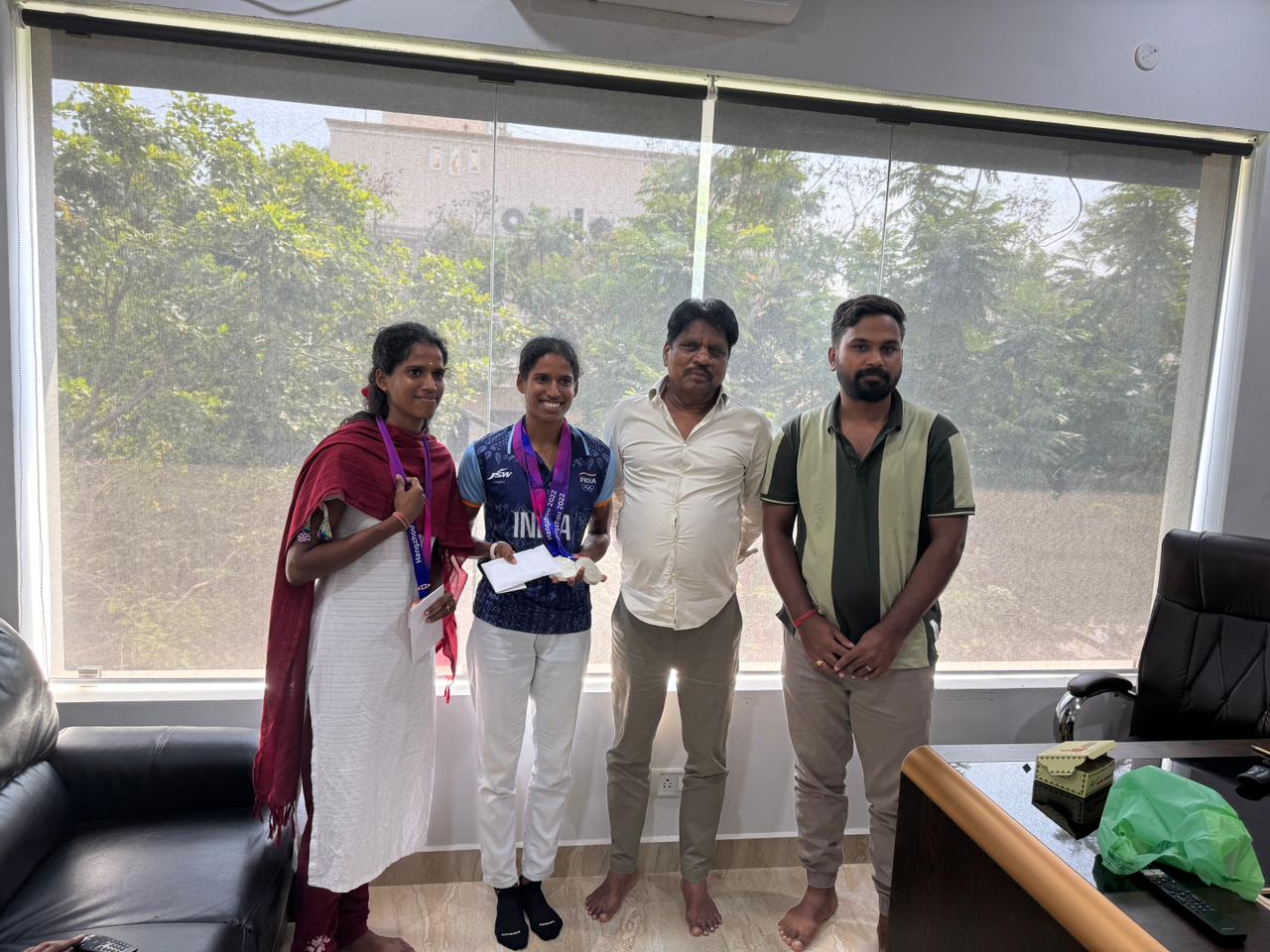 Nitya Ramaraj who won the 19th Asian Games held in China was felicitated by Red Giant Movies M.Senbhagamurthy Award.
Living in a simple family with a poor mother in Coimbatore, twins Vidya and Nithya have been performing well in sports since their childhood. Knowing their talent, the President of Chennai District Senior Athletic Association, Mr. M. Senpakamurthy, encouraged both of them and helped them a lot. He has helped them to participate in the Asian competitions by giving them shoes and many gifts.
Vidya won the gold medal in 400 meters in the Asian Games and achieved many other feats. Nithya won a bronze medal in the 400m hurdles, a silver medal in the 400m relay and a silver medal in the 400m medley. Not only in Asian competitions but also in national level competitions, these duos are participating in Tamil Nadu and creating many achievements. Nithya, who recently participated in the inter-state competition at the national level, clocked a record of 56.01 seconds. And Vidya has equaled Veerangan's feat of P D Usha. That's good news.
Mr. M. Senpagamurthy called and praised these accomplished double players and honored them by giving them financial assistance and equipment for sports competitions… He sent them off happily saying that they will always help those in the field of sports who are in poverty.