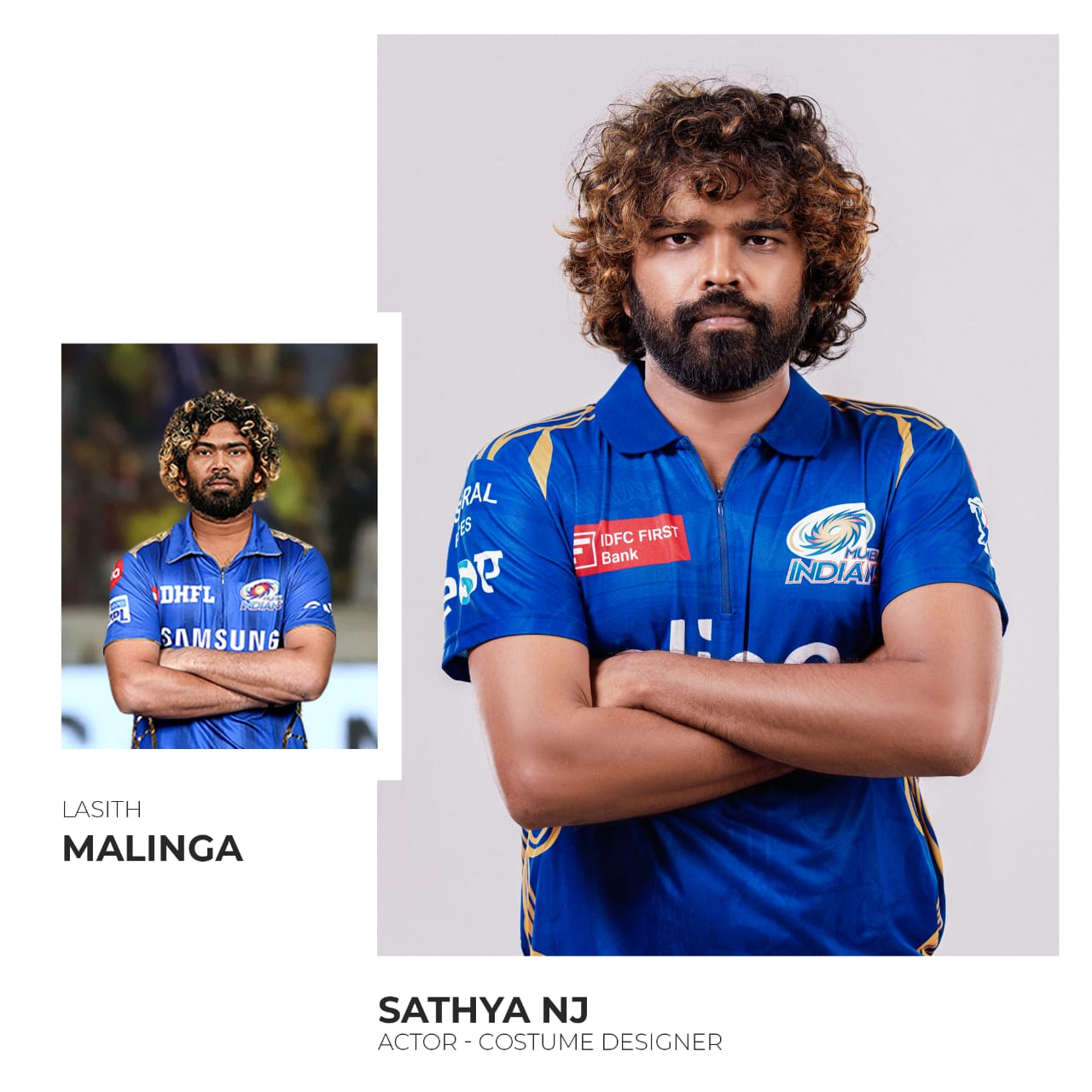 "Ready to play cricketer Malinga" ; Amazing Lal Salam Movie Costume Designer Satya
"Give me just one more chance" ; Lal Salam fashion designer Sathya who surprised Rajinikanth himself
Recently, a photo of Sri Lankan star cricketer Malinga with superstar Rajinikanth has surfaced on social media and is going viral. But as many people think he is not the cricketer Malinga.. He is the costumer Satya who is working as a famous fashion designer in Tamil cinema.
Satya has worked as a costume designer for Aishwarya Rajinikanth's Lal Salaam and also played a pivotal role in the film. Satya's memorable photo with Superstar Rajini in the character he played in the film has made many people think of him as the cricketer Malinga.
Satya, who started her journey as a fashion designer with the film Three People Three Kadhal, has worked in almost 46 films. Another surprise is that this Sathya is the one who has worked in films like Raja Rani, Iruutthrai, Theri, Bhairava, Rajini Murugan, Maan Karate and has completed the challenging costume design of the recently released Mark Antony film focusing on time travel.
With her photo going viral on social media, Satya excitedly shares her experience working with the superstar in Lal Salaam and now her sudden viral turn as Sri Lankan cricketer Malinga.
"I got the opportunity to work in the film through Lal Salam cinematographer Vishnu Rangaswamy. Apart from being a costume designer, I also played an important role in this film. Working with Rajini sir for almost 22 days was an unforgettable experience of my life. I learned new things from him every day. Some will show their character as a model outside and a model inside the caravan. But among the people I have seen so far, Rajini sir has always been the same person inside and out. There can be no better example than him of how one can be a man of character no matter how high one goes.
It was a great privilege to be given the responsibility of designing the costumes for him in this film. According to him, no matter what the problem is, he will talk to us openly. If we do something right, he will praise us three times a day. Once I did a difficult thing very easily whereas in another matter I tried twice and failed.. then he said to me, what Sathya you have made a very difficult thing easy.. why are you taking so much trouble for an easy thing..
Even if he says that, it is because of his concern and love for us.. I asked him to give us one more chance sir. If something we say is right, no ego will willingly accept it without looking. When I acted with him in the film, he would cheer me up by saying 'Summa Chalakureemale' after watching my performance.
It can be said that he has acted in almost 170 films and there is no type of clothing that he does not wear in all these films. To that extent, she has worn a variety of new clothes from film to film. So in this film I have designed the clothes to suit her character while also being a little different from what she has worn so far and also appealing to her fans. His clothes in Lal Salaam will present a vintage Rajini to the fans who will be surprised and happy that it has been a long time since they have seen a Rajini like this.
I don't know if I will work with Rajini sir again after this film or not. So, considering this film as my last chance to work with him, I think I have worked to the best of my ability. After the release of the film, if someone likes the clothes she wears and wears them, I will consider it an honor for my work.
A photo of me with Rajini sir was recently published on social media and many people mistook me for Sri Lankan cricketer Malinga. It's something I'm proud of. So I recreated myself as Malinga and took a look test.. because now I am focusing on acting as well. "Maybe tomorrow if they are making a film about Malinga's biopic, I will be the first to audition," he says with confidence.