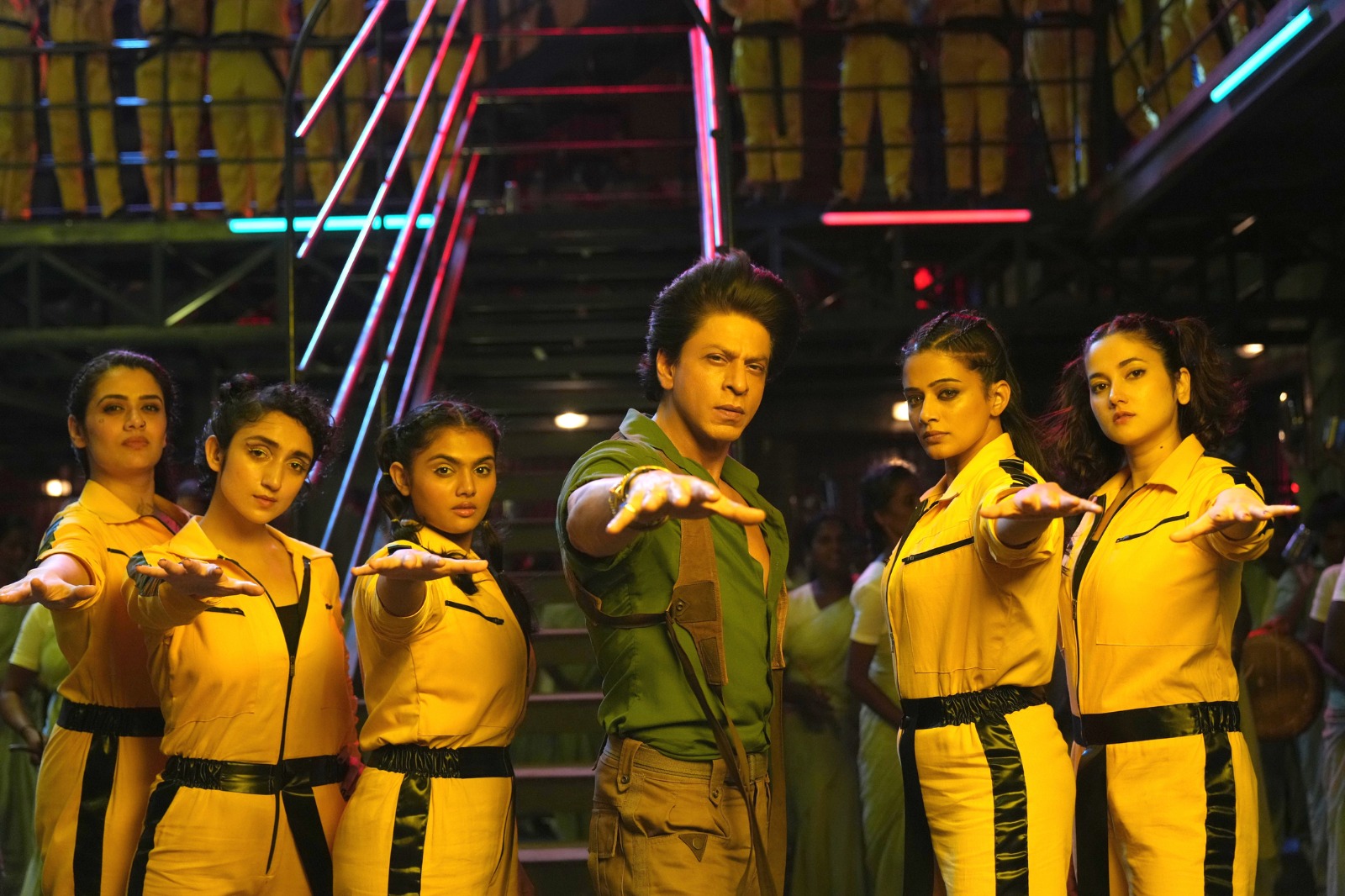 Shah Rukh Khan Unveils the teaser for the Upcoming Song 'Not Ramaiya Vastavaiya' from JAWAN during #AskSRK session
Shah Rukh Khan, the king of Bollywood, has once again captivated his fans with a delightful surprise. The superstar recently dropped the teaser hinting at the upcoming song 'Not Ramaiya Vastavaiya' from his much-anticipated movie "JAWAN" during the #AskSRK session. This move has set the internet abuzz with excitement and anticipation.
After the resounding success of the celebratory track 'Vandha Edam' and the soul-stirring romantic melody 'Hayyoda', SRK, has now given a sneak peek into the third musical offering of the film – 'Not Ramaiya Vastavaiya'. Each of these songs has managed to strike a chord with both the audience's hearts and the music charts, amplifying the hype and expectations around the movie's music album.
During this #AskSRK session, SRK dropped the teaser while stating the arrival of the next song 'Not Ramaiya Vastavaiya'. He further wrote –
"Ok guys time to go make the trailer as everyone wants that. @TSeries & @anirudhofficial & @Atlee_dir had wanted to put out song. Will leave a teaser now….& get @AntonyLRuben to work on trailer. Song is….Not …Ramaiya Vastvaiya. Bye for now love u all. #Jawan"
The teaser exudes a playful vibe that promises an equally entertaining song. This release has initiated a whirlwind of speculation, with fans eagerly theorizing about the kind of musical experience the upcoming song will deliver.
'Jawan' is a Red Chillies Entertainment presentation directed by Atlee, produced by Gauri Khan, and co-produced by Gaurav Verma. The film will release worldwide in theatres on September 7th, 2023, in Hindi, Tamil, and Telugu languages.