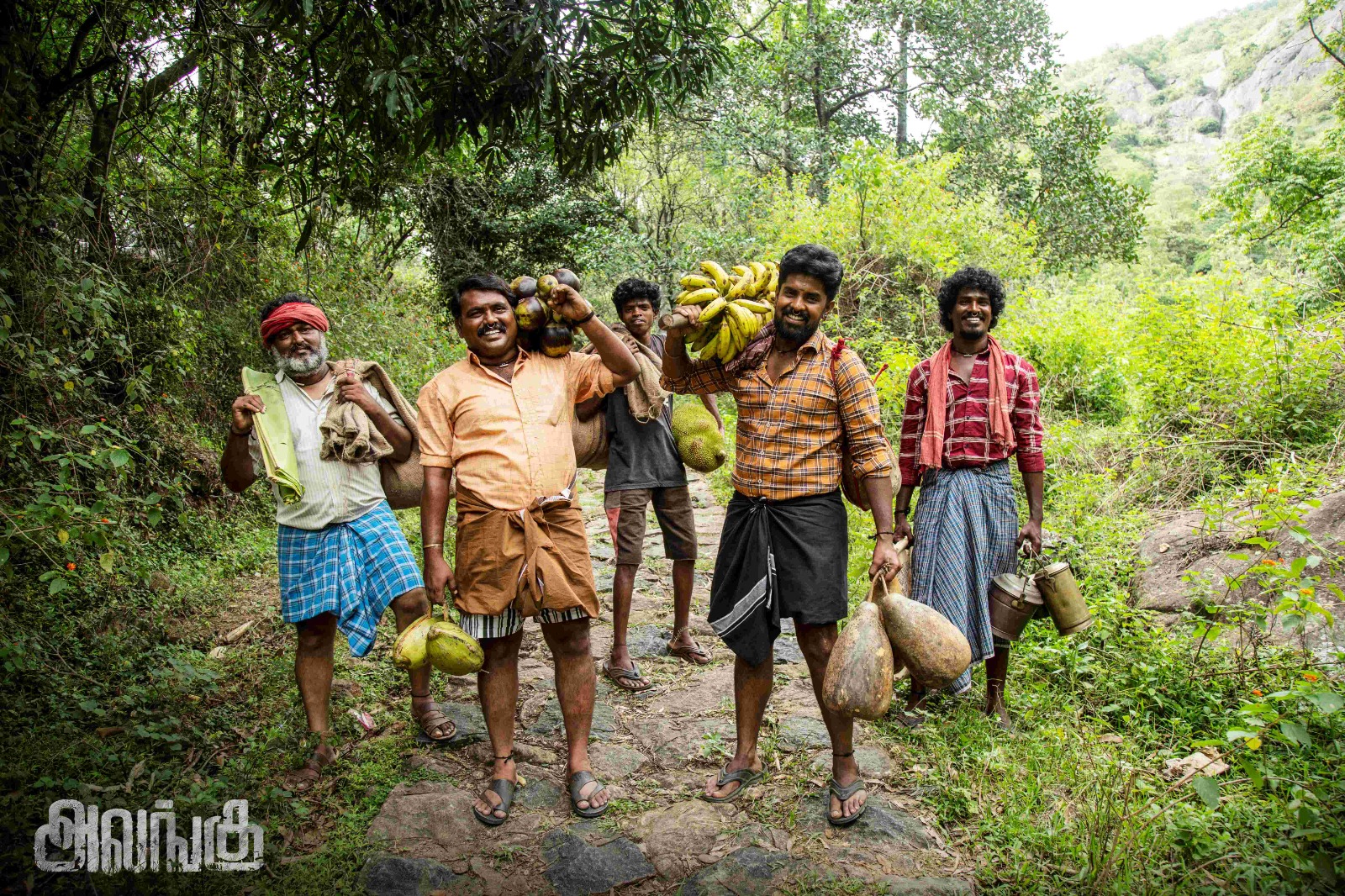 DG FILM COMPANY & MAGNAS PRODUCTIONS collaborate to produce new action loaded Tamil film "ALANGU (அலங்கு)"*
The film "ALANGU" is a gripping action drama with well-choreographed action scenes, inspired by true events near the Tamil Nadu-Kerala border. It centers around the clashes between Kerala's political group and Tamil Nadu tribal youth group. The movie features acclaimed Malayalam actor Chemban Vinod in a significant role, supported by Sarath Appani and Kaali Venkat, with Gunanidhi in the lead. A crucial role is also played by a dog in the film.
This movie is directed by SP Shakthivel, well known as the director of acclaimed films "Urumeen" and "Payanigal Gavanikkavum". He was also the creative producer of the successful movie "Good Night". This collaborative production by D Sabareesh and SA Sangamithra, draw from their experience working on the successful film "Selfie" starring GV Prakash and Gautham Menon.
"ALANGU" draws it's title from the ancient Tamil native dog breed, historically linked to King Raja Raja Chola's war dog troops. The film is shot across dense forest locations in Idukki, Attapadi (Kerala) and Theni, Kambam, and Aanakatti (Tamil Nadu) within a remarkable 52-day span.
The film promises a unique cinematic experience, featuring forest settings and animal interactions, requiring significant graphic and VFX work before its theatrical release.
CAST & CREW
CAST:
Gunanidhi, Chemban Vinod Jose, Kaali Venkat, Sarath Appani, Sreerekhaa, Kotravai,Regin Rose, Shanmugam Muthusamy, Master Ajay, Idhayakumar & Others
CREW:
Written and directed By: S.P.Shakthivel
DOP : S.Pandikumar
Music : Ajesh
Art : P.A.Anand
Editor : San Lokesh
Stunt : Dinesh Kasi
Sound Design : S.Alagiakoothan, Suren.G
Sound Mix : Suren.G
Choreography : Azhar, Dastha
Additional Art : Dinesh Mohan
Makeup : Shaik Basha
Animal Trainer : Chenthu Mohan
Costumer : T.Pandiyan
Costume designer: Joshua Maxwel J
Lyrics : Mohanrajan, Kavin, Vishnu Edavan
VFX : Ajax Media Tech
Colorist : Ranga
DI : Pixel Light Studio
Production Executive : S.Murugan
Production Controller : Arun Vichu
Production Manager : RK.Sethu
Assistant Production Manager : Settu Bold
PRO : R.Kumaresan
Publicity Designs : Thandora
Publicity Stills : R.Mano, Kamalesh Sathiyan
Direction Team : Veera Vijayarangam, Arun SivaSubramaniam, Vijay Seenivasan, Leo Logane, Abilash Selvamani, Sebin S, Devadass Janakiraman
Executive Producer : D.Shankarbalaji
Produced by : D Sabareesh, S.A. Sangamithra
Banner : DG Film Company & Magnas Productions