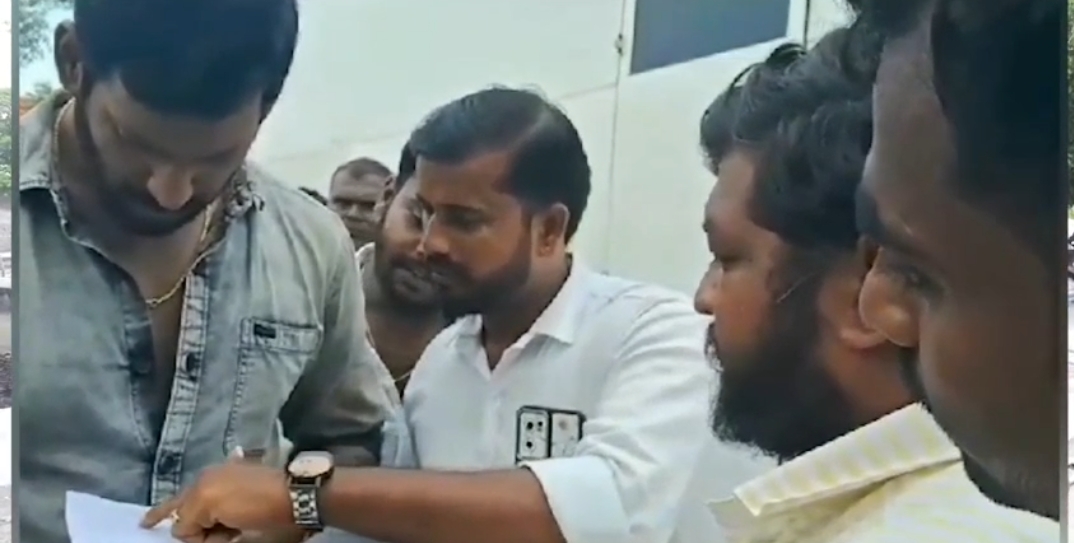 Actor Vishal's new film Vishal 34, directed by Hari after the hits Thamirapharani and Poojai, is currently being shot in Vlathikulam, Thoothukudi district. During the break of shooting, M.Kumarasakkanapuram panchayat people met actor Vishal and requested him to provide drinking water facility as they were suffering a lot without drinking water facility.
Actor Vishal promised the public to fulfill the wish immediately.
Accordingly, his manager Harikrishnan and People's Welfare Movement's Thoothukudi District President Mr. Prakash met with M. Kumarasakkanapuram Panchayat President Mr. Ramakrishnan and on behalf of actor Vishal's Devi Foundation, they completed the bore well work for the benefit of the people in the Panchayat. In order to fully benefit them, 2 large syntax tanks have been set up and the drinking water facility project is working. The people of the area are thanking and appreciating actor Vishal who immediately fulfilled the request given by the people.