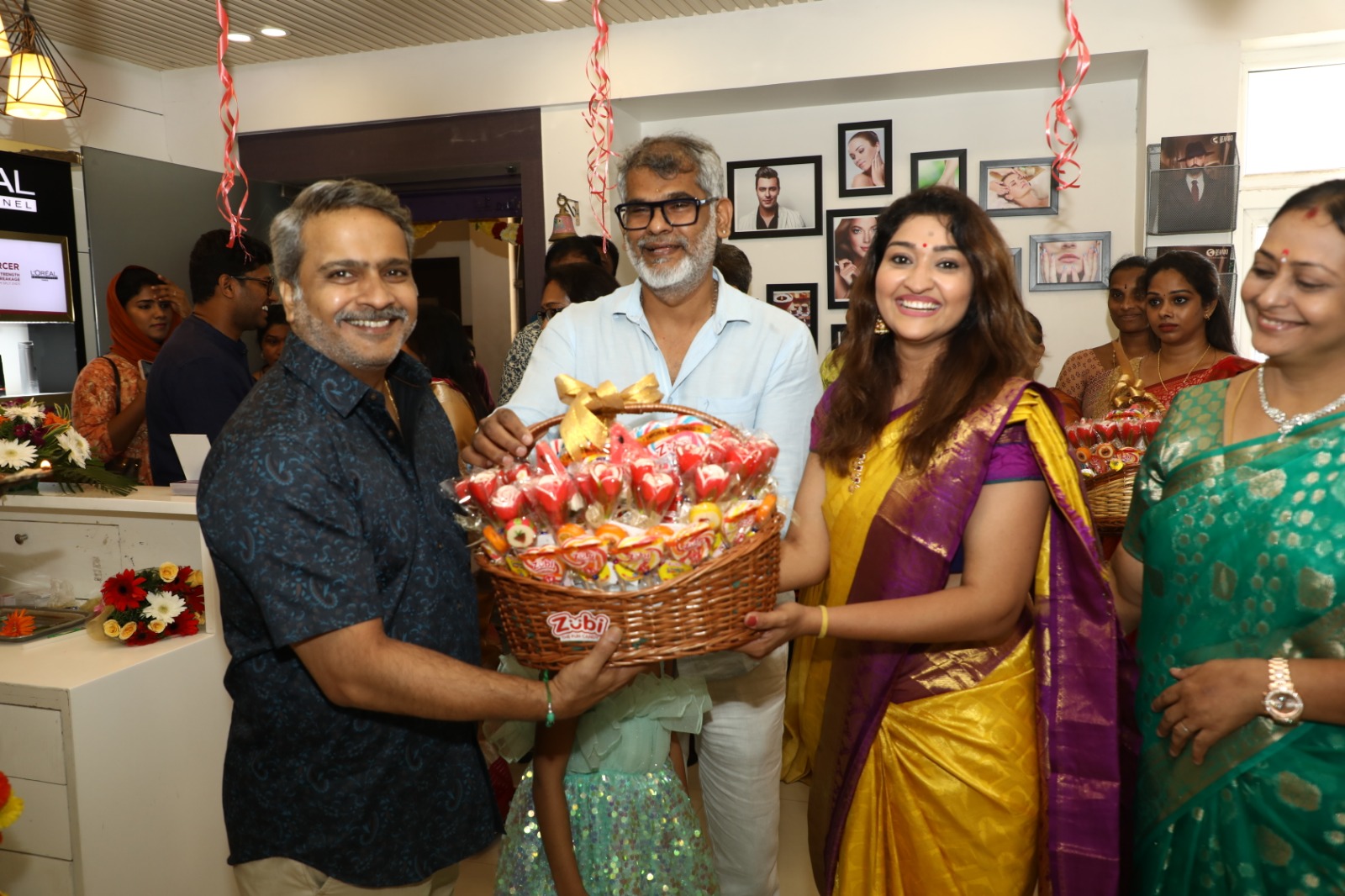 'Naturals Signature' beauty salon launched by SP Charan*
Singer, actor, director, producer, SP Saran, who is a versatile personality, opened a beauty salon called 'Natural Signature' of actress Neelima Music on 3rd September last.
In today's environment, actresses working in the arts sector are serving the people as entrepreneurs in the fields of their choice as well as serving the arts. Actress Neelima Ishai, who is popular among Tamil fans with the film 'Naan Mahaan Alla', R. in Chennai. K. He has started a new beauty salon called 'Natural's Signature' on the road. This beauty salon was opened by S P Charan. During this event businessmen Elangovan, Veena Kumaravel and C. K. Kumaravel was present and congratulated actress Neelima Ishai and her team.
Actress Neelima Ishai, who has made her mark on the color screen, small screen and digital screen, has expanded her services to young women, housewives, and women by starting a new beauty salon called 'Naturals Signature'. Many people have been congratulating him through social media and in person, who has been working with confidence in new endeavors.