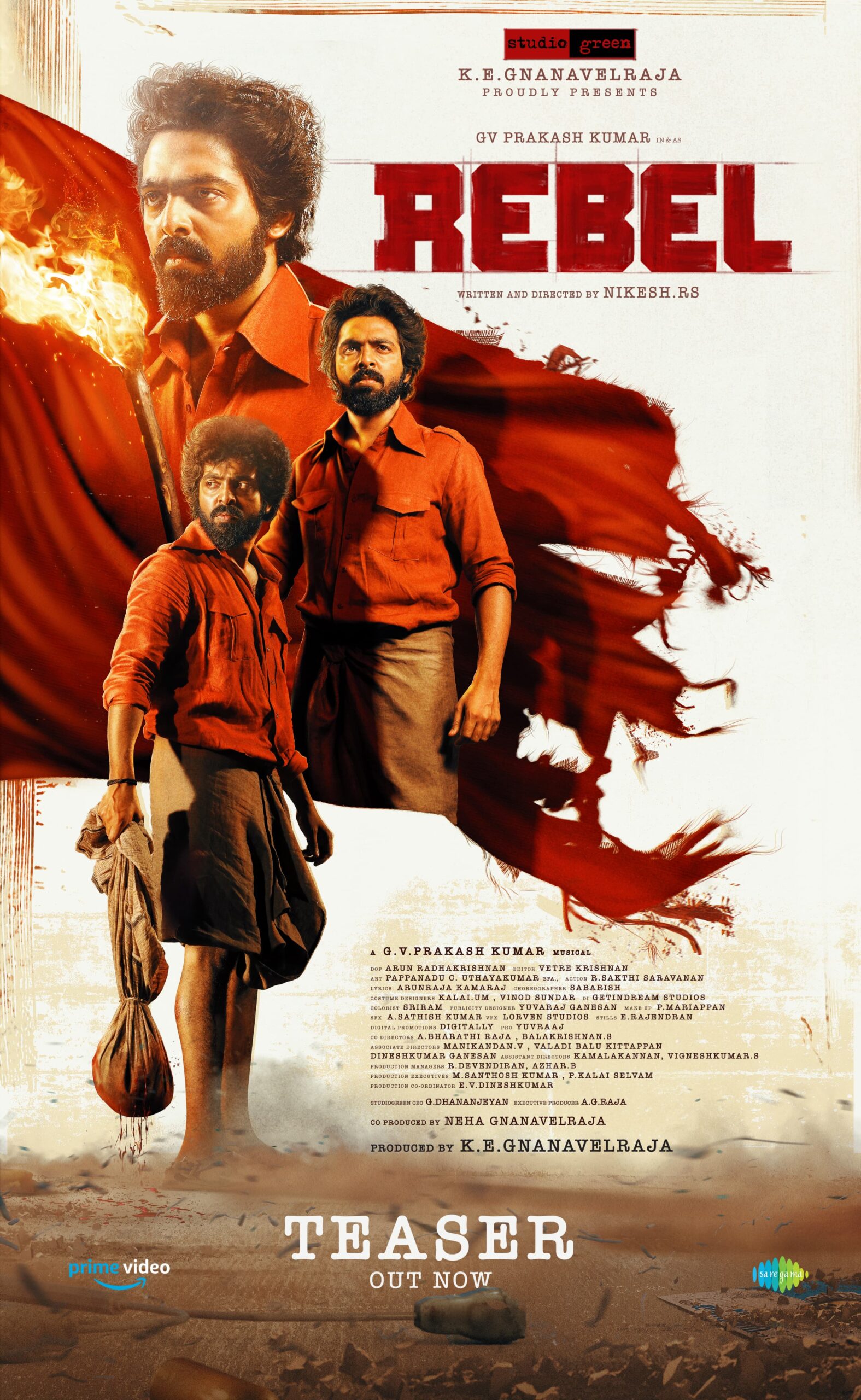 Studio Green Gnanvel Raja's 'Rebel' Teaser
Release!
National award winning music composer and star actor G. V. Prakash' s 'Rebel' Teaser released! Starring Prakash Kumar as the hero of the story has been released. Suriya, the leading star actor of the Indian film industry, has published and highlighted this on his website. Within a short time of its release, the teaser of the movie 'Rebel' has impressed the audiences from all walks of life.
Debut director Nikesh R. S. The movie 'Rebel' is being prepared for direction. In which G. V. Prakash Kumar, Mamita Baiju, Karunas, Subramania Siva, Shalu Rahim, Venkitesh VP, Aditya Bhaskar, 'Kalluri' Vinod, Adira and others have acted. Cinematography by Arun Radhakrishnan, the film features 'music monster' G.V. Music composed by Prakash Kumar. Vetri Krishnan has handled the composition work for Udaya to oversee the art direction. Adapted from true incidents, this film is being prepared as an action entertainer and is being produced by the famous producer K. on behalf of Studio Green. E. Gnanavel Raja has produced it at a huge cost.
The shooting of the film has been completed and the final stage work is going on in full swing. Meanwhile, the teaser of the film has been released. In the teaser, the hero of the story, G.V. Prakash Kumar's looks and fiery character has been tastefully portrayed and has attracted the fans a lot. Due to this, the teaser of 'Rebel' is getting a huge response within a short period of time. The movie is going to hit the theaters very soon.